Hall cherishes role on Diversity Task Force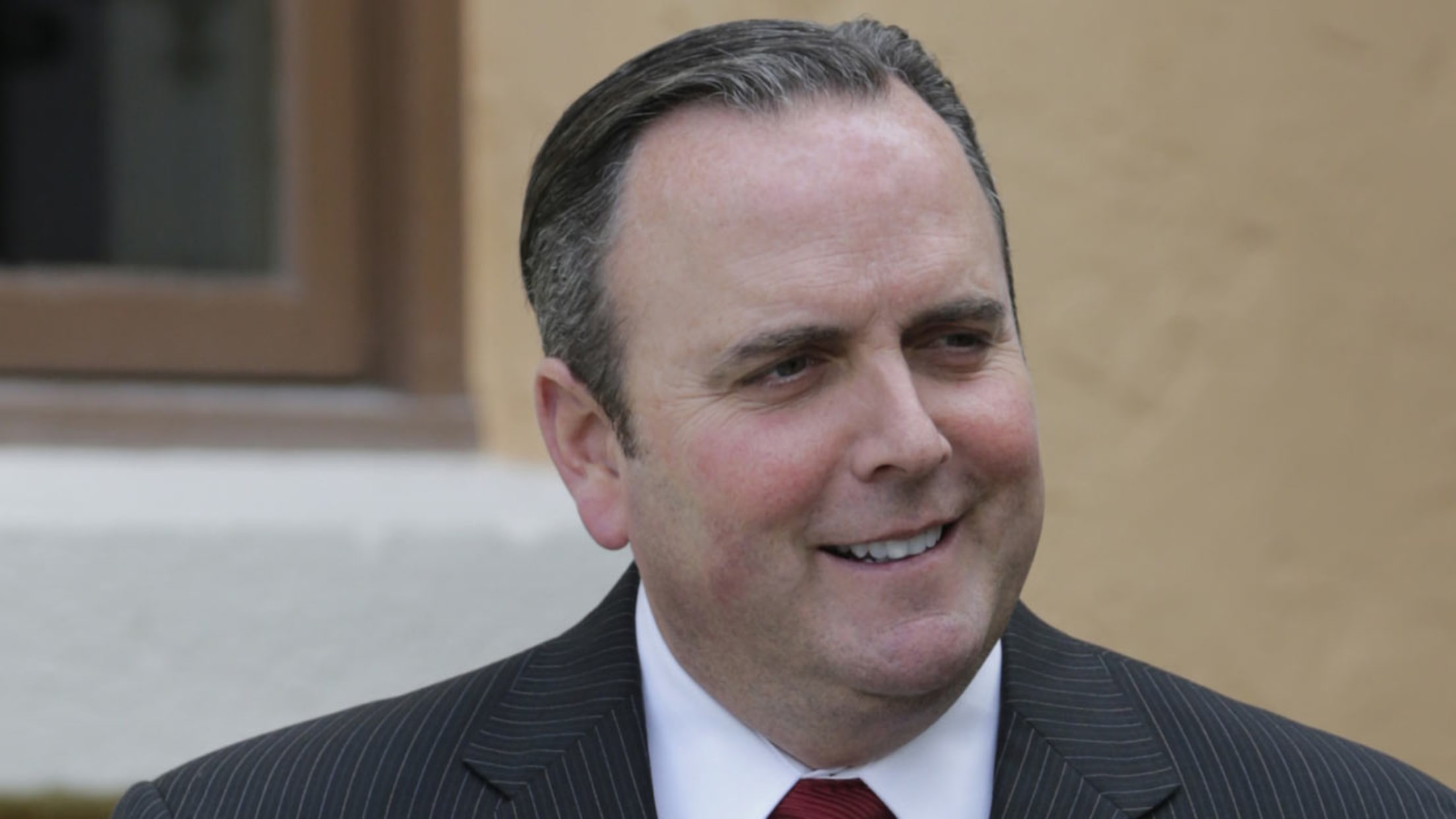 D-backs president/CEO Derrick Hall says baseball's Diversity Task Force "seemed like a natural fit for me." (AP)
PHOENIX -- When then-Commissioner Allan H. (Bud) Selig invited D-backs president/CEO Derrick Hall to be a part of Major League Baseball's Diversity Task Force in 2013, Hall was quick to accept."It seemed like a natural fit for me and one that I am passionate about," Hall said. "This, again, goes
PHOENIX -- When then-Commissioner Allan H. (Bud) Selig invited D-backs president/CEO Derrick Hall to be a part of Major League Baseball's Diversity Task Force in 2013, Hall was quick to accept.
"It seemed like a natural fit for me and one that I am passionate about," Hall said. "This, again, goes back to our social responsibility and history. We should always be leaders in diversity. Having begun my career in the Dodgers organization and having the pleasure of frequent interactions with Jackie Robinson's wife and daughter, I learned firsthand the magnitude of his life and importance to our game. We need to see the numbers of all minorities playing and working in our industry grow."
The Diversity Task Force began with 18 members, ranging from Major League Baseball ownership to the Major League Baseball Players Association to MLB executives and other front-office personnel.
Its purpose was to address the talent pipeline that impacts the representation and development of diverse players and on-field personnel in Major League Baseball -- particularly African-Americans.
Hall was a natural choice for Selig.
"[He was] aware of the D-backs' commitment to diversity in the sport, and ... involved me in ownership panels for the diversity summits since their inception," Hall said.
The D-backs are in the beginning stages of a first-ever program, led by head athletic trainer Ken Crenshaw, to hire minorities in the organization in the field of athletic training.
Even before the task force, the D-backs had diversity programs put in place by Hall and they have continued to expand.
"We have a minority-hiring practice now that was established through the diversity summits, where we hired a good majority of our interns," Hall said. "This is an annual emphasis and exercise now, with the end goal of retention and promotion. Several of these past interns have become full-time employees of the Diamondbacks. And it is our responsibility to develop them as leaders in our organization and in the game."
The group meets in person every quarter at the MLB Owners Meetings and has frequent calls and communication in between.
While it's the hiring of managers and coaches, as well as decision-makers in the front office, that often gets the most attention from the public, the task force has worked to increase the participation of minority players at the younger levels.
While there is still room for progress, Hall has seen firsthand the gains that have been made.
"First and foremost, there is strong awareness at the club level of our desire to increase diversity both on the field and in the front offices," Hall said. "There is a solid hiring process now, as well as a growing list of diverse candidates for all positions. Additionally, greater emphasis and focus has been placed on teaching and certifying coaches at the amateur level, with a goal being positive influence and experiences that encourage minority players to continue participating in the sport throughout their youth."