D-backs, Maricopa County near lawsuit settlement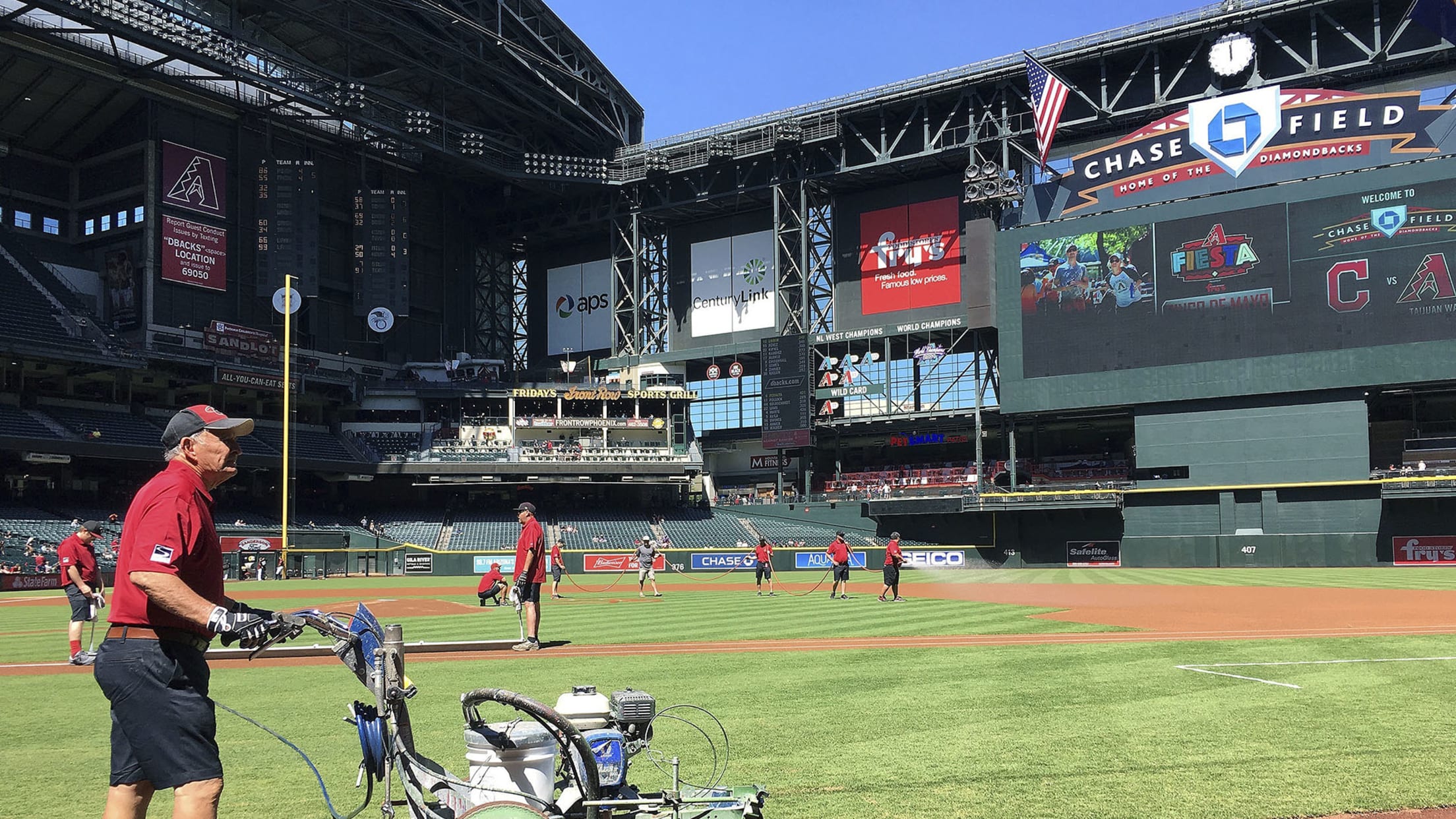 The grounds crew at Chase Field prepares the field prior to a spring training baseball game between the Arizona Diamondbacks and the Cleveland Indians on Tuesday, March 27, 2018, in Phoenix. The game ended in a 3-3 tie. (AP Photo/Ross D. Franklin) (Ross D. Franklin/AP)
PHOENIX -- The D-backs have agreed to a memorandum of understanding with the Maricopa County Stadium District to settle the lawsuit the team filed against the county in 2017.The agreement still needs to be approved by the Maricopa County Board of Supervisors. It is scheduled to meet Monday to get
PHOENIX -- The D-backs have agreed to a memorandum of understanding with the Maricopa County Stadium District to settle the lawsuit the team filed against the county in 2017.
The agreement still needs to be approved by the Maricopa County Board of Supervisors. It is scheduled to meet Monday to get feedback from the public.
"We are hopeful that this proposed memorandum of understanding will lead to the end of the long, arduous negotiation regarding Chase Field," D-backs managing general partner Ken Kendrick said in a statement. "We believe this will provide the best opportunity for the D-backs to remain in Arizona for the long term. Our primary focus remains the team on the field and providing our fans with the best experience in all of baseball."
If the agreement is approved, Maricopa County will no longer be responsible for the estimated $187 million in repairs that are needed in the stadium.
In return, the D-backs get the freedom to explore other possible stadium locations, something the initial lease, which runs through 2027, had prevented them from doing until 2023.
The D-backs also would control the booking of outside events, such as concerts, at Chase Field.
If the D-backs relocate within Maricopa County, they could exit their Chase Field lease without penalty.
If the team were to leave Maricopa County before 2027, it would owe Maricopa County between $5 million and $25 million.