Avila placed on IL with left quad strain
Duplantier possibly headed to the Minors; Lovullo maintains faith in Hirano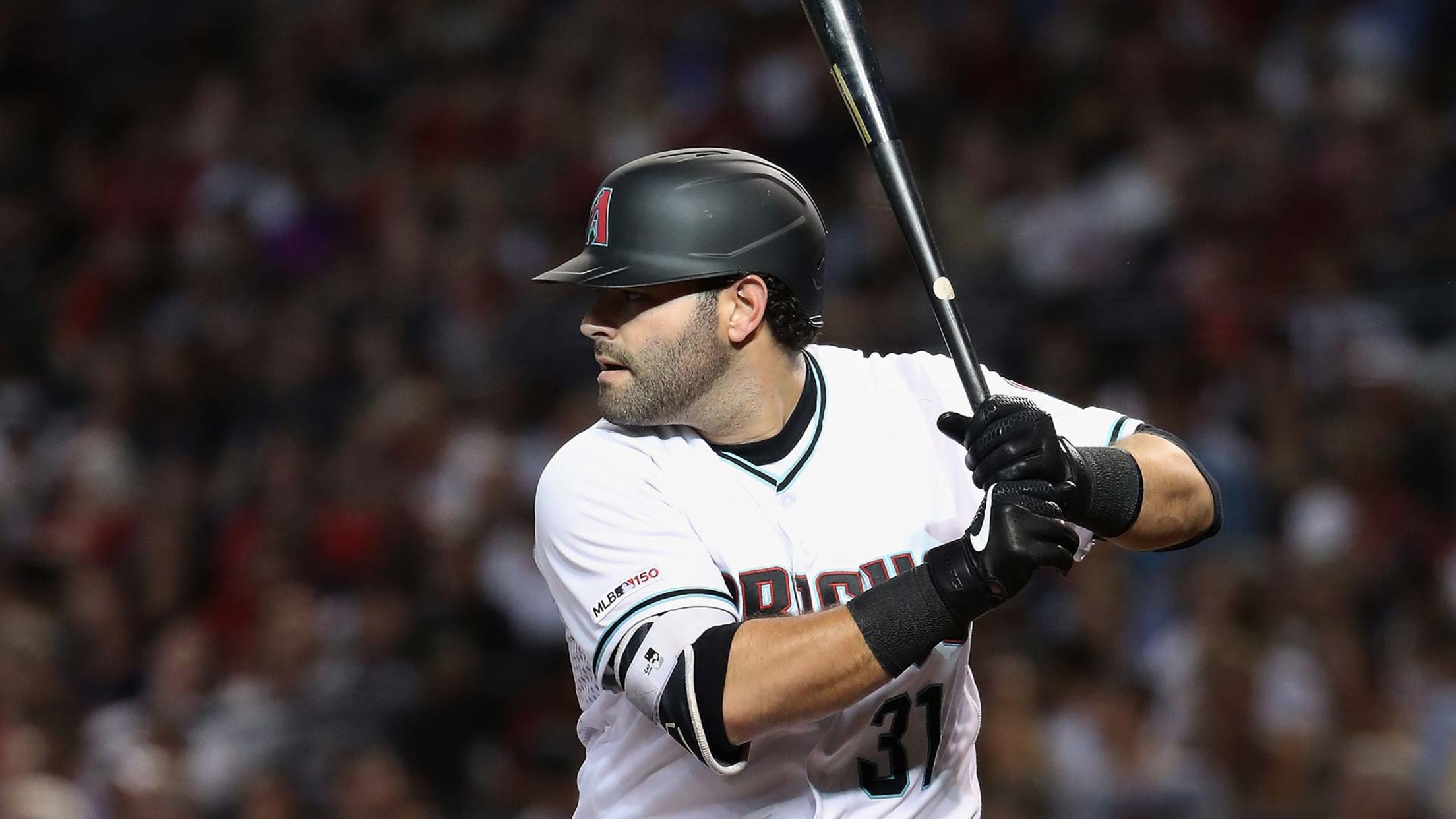 PHOENIX -- The D-backs placed catcher Alex Avila on the 10-day injured list Sunday with a strained left quadriceps muscle and recalled outfielder/infielder Tim Locastro from Triple-A Reno. Avila injured the quad in the eighth inning Friday night when he homered to left field. It was unclear if the ball
PHOENIX -- The D-backs placed catcher Alex Avila on the 10-day injured list Sunday with a strained left quadriceps muscle and recalled outfielder/infielder Tim Locastro from Triple-A Reno.
Avila injured the quad in the eighth inning Friday night when he homered to left field. It was unclear if the ball was going to go over the fence, so Avila ran hard out of the box. But as he rounded first -- and the umpire signaled home run -- he started to pull up, and that's when he felt the quad tighten.
"We thought it would make a lot of sense to make that move and give him a little blow, and get him back on his feet and get him 100 percent," D-backs manager Torey Lovullo said. "So we thought a 10-day situation would be perfect."
The D-backs typically carry three catchers, but they decided to recall Locastro instead of veteran backstop Caleb Joseph in order to have some more coverage in the outfield.
David Peralta, Ketel Marte, Adam Jones and Jarrod Dyson have carried a big load in the outfield since Steven Souza Jr. was lost for the season with a left knee injury just prior to Opening Day.
"We just felt like for the time being we wanted the extra outfielder, maybe start to rotate some days off for those guys that have been grinding and going full speed ahead," Lovullo said.
In addition to being able to play all three outfield positions, Locastro can play second base, and his speed makes him a weapon as a pinch-runner.
Another move coming?
The D-backs are carrying 13 pitchers rather than the standard 12 after calling up right-hander Jon Duplantier on Monday.
They needed the extra pitcher after the season-opening series with the Dodgers taxed the bullpen. Now, though, they are likely going to go back to 12 pitchers after Monday's off-day.
The D-backs have an open spot on the 40-man roster spot -- two, actually, if Souza gets transferred from the 10-day injured list to the 60-day as expected, so they have plenty of options.
They could call up Joseph to go back to three catchers, promote someone else not on the 40-man roster, sign a free agent or claim someone on waivers.
Duplantier has warmed up twice and not gotten into games since making his debut last Monday in San Diego, and the team would like to see him get regular work so he can continue his development as a starter.
"It's tough to get that extra pitcher the right amount of work when things are going well with the starters," Lovullo said. "So for the time being, we still want to get caught up, which I think we are very close to doing."
Sticking with Hirano
Right-hander Yoshihisa Hirano was a key member of the team's bullpen in 2018 in a setup role, and even closed out some games later in the season.
This year, he's struggled in the early going, allowing seven hits and walking three in three innings while compiling a 9.00 ERA.
Lovullo said he believes it comes down to fastball location with Hirano, and he made it clear that, for now, he would remain in a setup role, instead of using him in lower-leverage situations.
"I don't want to run away from anybody this quickly in the season," Lovullo said. "Plus, he's meant so much to us and he's done such a good job. I'm still going to give him some opportunities and get some big outs."