D-backs place Ahmed on DL, activate Owings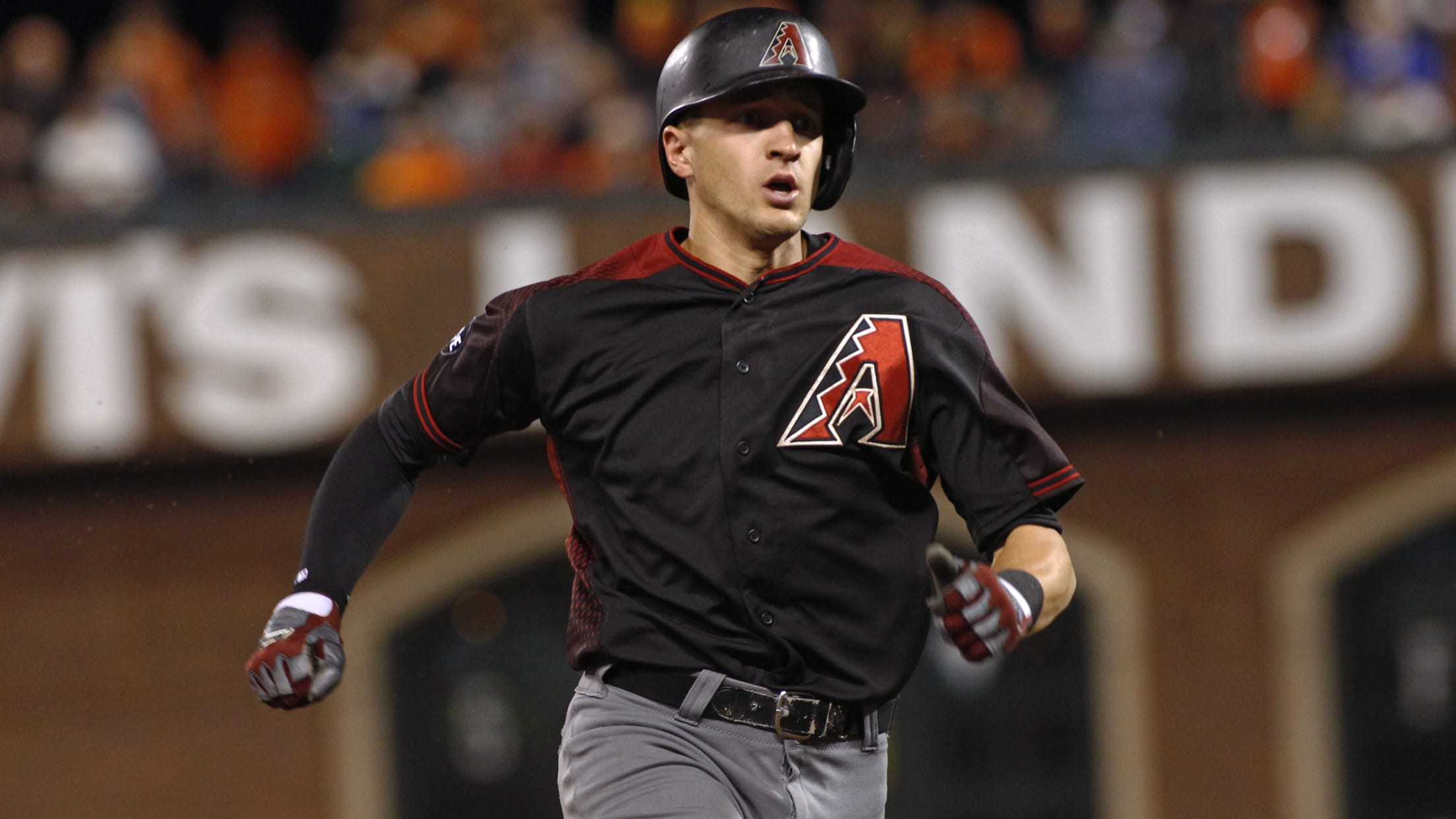 The D-backs placed shortstop Nick Ahmed to the 15-day disabled list on Saturday with a right hip impingement, and activatred infielder/outfielder Chris Owings from the 15-day DL. (AP) (George Nikitin/AP)
CINCINNATI -- Less than 12 hours after going 2-for-3 with a homer for Triple-A Reno, D-backs infielder/outfielder Chris Owings found himself on a plane headed to Cincinnati.Arizona placed shortstop Nick Ahmed on the 15-day disabled list on Saturday with a right hip impingement and activated Owings from the 15-day DL.In
CINCINNATI -- Less than 12 hours after going 2-for-3 with a homer for Triple-A Reno, D-backs infielder/outfielder Chris Owings found himself on a plane headed to Cincinnati.
Arizona placed shortstop Nick Ahmed on the 15-day disabled list on Saturday with a right hip impingement and activated Owings from the 15-day DL.
In 90 games, Ahmed has hit .218, with four homers and 20 RBIs.
The injury first plagued Ahmed at the end of June when the D-backs were in Denver, but he was able to take a couple of days off and then continue playing.
In Friday's game, manager Chip Hale said he noticed Ahmed wasn't getting much on his swing and pulled him in the ninth inning for a pinch-hitter. When approached by Hale in the ninth, Ahmed admitted that his hip was bothering him. It was decided Saturday to forgo another short down period for Ahmed and place him on the DL.
"It's just something that's been wearing on that hip. Mostly the hitting was bothering him. Now it kind of leaked into his fielding and running," Hale said. "We were just going to give him some days off but then we just decided it's just better to give him the 15 days and go back and see Dr. [Gary] Waslewski."
Owings, who had been dealing with plantar fasciitis in his left foot, last played on June 5. In 54 games this season before the injury, the 24-year-old was hitting .285 with two home runs, 18 RBIs and eight stolen bases. He has played shortstop in 10 games.
It's the second time Owings has dealt with plantar fasciitis in his career. In September 2010, Owings went on the DL and missed the remainder of the season with the same injury, but it hadn't bothered him since. In order to try to prevent another re-occurrence, Owings has switched from metal-spiked cleats to rubber ones and is adding a softer orthotic insert.
"They're just so much softer on your feet," Owings said. "The bottoms on [metal cleats] are so much harder. You can just tell. They just kind of bend and flex a little bit better. [Metal-spiked cleats are] a little stiffer. These are a lot easier on your feet, and then throwing the orthotics in there too have helped out a lot."
Owings will be the primary shortstop in Ahmed's absence, but Hale acknowledged that he'll need to be careful about over-playing him. Owings also has experience in center field and could move back out there if the infield proves too tough on his foot.
Offensively, there are no concerns. He's been hitting regularly since going on the DL and batted .522 with a double, a triple, a homer and six RBIs in seven rehab games.
"I think it's helped that I haven't stopped hitting since I was hurt," Owings said. "It's not like I had to do a hitting progression to get back in the swing of things. I've been hitting live BP ever since I got hurt, basically. I hit live BP six or seven times and then I played in the AZL, went to Reno. I feel like I've been still seeing the ball good. I haven't really had to take any time off from doing that."
Cody Pace is a reporter for MLB.com based in Cincinnati.