D-backs prospect Banda focused on consistency
At RCDP, 23-year-old southpaw shares goals heading into 2017 campaign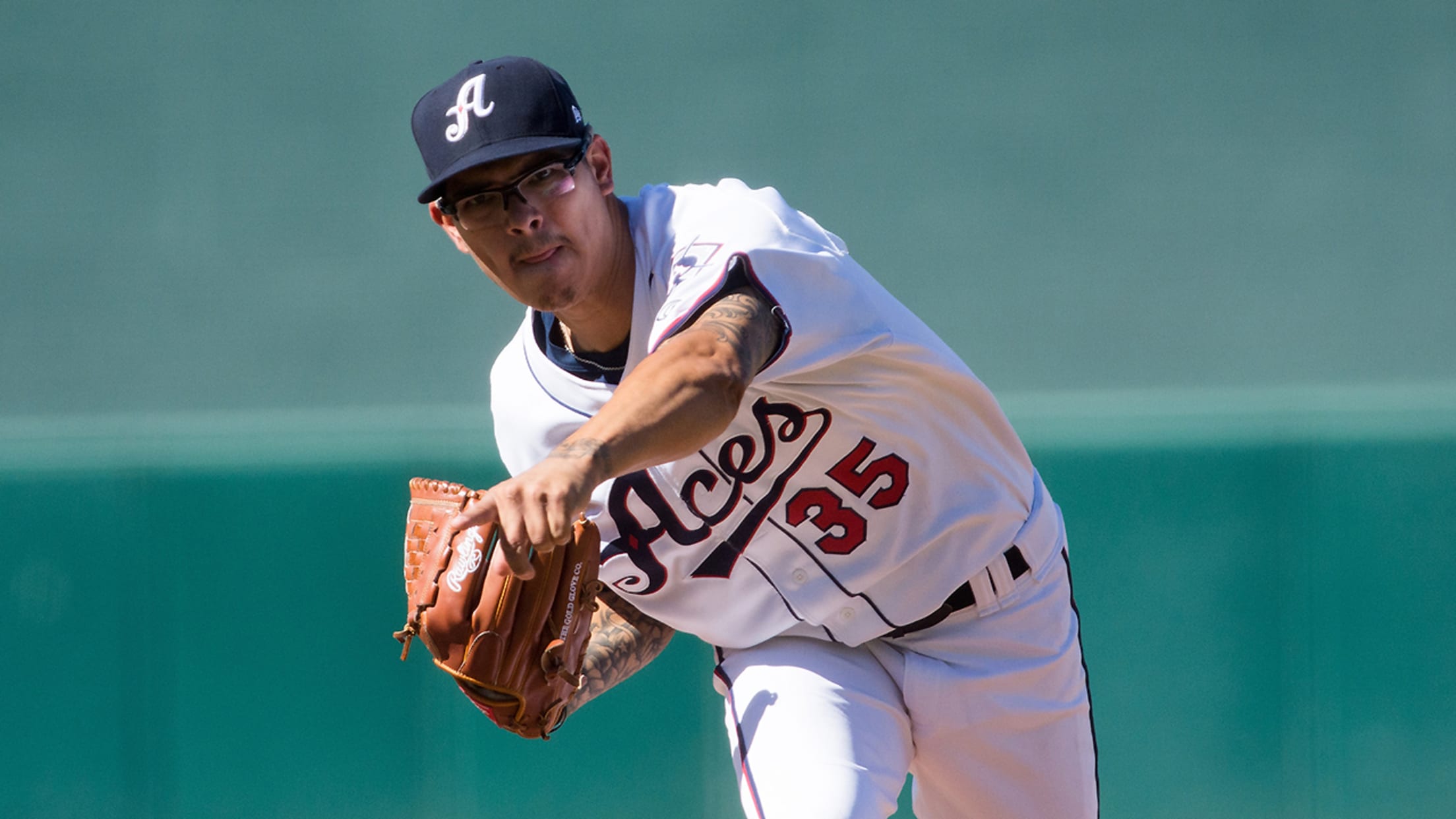 Anthony Banda posted a 2.88 ERA in 26 starts between Double-A and Triple-A in 2016. (David Calvert/Reno Aces) (David Calvert/Reno Aces)
Anthony Banda has catapulted to the top tier of D-backs prospects, ranked No. 2 according to MLBPipeline.com after turning in a strong 2016 campaign between Double-A Mobile and Triple-A Reno.Arizona wanted the left-hander from the get-go, drafting him in the 33rd round in 2011, only to see him elect to
Anthony Banda has catapulted to the top tier of D-backs prospects, ranked No. 2 according to MLBPipeline.com after turning in a strong 2016 campaign between Double-A Mobile and Triple-A Reno.
Arizona wanted the left-hander from the get-go, drafting him in the 33rd round in 2011, only to see him elect to pitch in college and be drafted by Milwaukee in the 10th round the next year. But the D-backs were persistent, and acquired Banda as part of the return in the trade that sent outfielder Gerardo Parra to the Brewers in '14.
So far, the acquisition of Banda looks as though it will pay dividends. The velocity on his fastball increased from about 90 mph to 94 mph from 2015-'16, and in 26 starts between Double-A and Triple-A last season, he posted a 2.88 ERA and a 9.1 strikeouts-per-nine innings ratio. Banda is one of 14 non-roster players the D-backs have invited to Spring Training.
"I'm just getting my body ready going into Spring Training," Banda said during the Rookie Career Development Program in Leesburg, Va.
The RCDP is jointly staged by Major League Baseball and the Major League Baseball Players Association to prepare prospects for off-field issues that can arise during their Major League career.
"Your routine is going to develop into your strength," Banda said. "It's going to increase your play, whether it's your velocity, or your power or your speed. Everybody's training to get better at something, and I'm just trying to train to get better at being consistent and staying healthy."
As Banda continues his development with an eye toward making his big league debut -- likely this season -- he is mindful of how far he's come, but also what he'd like to improve upon.
"For any starting pitcher, you want to be able to get deep into ballgames," Banda said. "You want to get your men off the field, get them back on track with their hitting and let them do their job while you do your job."
Banda could find himself on the mound at Chase Field soon, which is an exciting thought for the 23-year-old. But the one player he'd most like to have faced in the big leagues won't be in the batter's box against him.
"I was really disappointed when David Ortiz announced his retirement," Banda said. "I kind of knew it was around that time, but I really would have loved to have faced him, just to see what would happen. Facing Ortiz would have been really, really fun."
While he won't face Ortiz, Banda will get his share of big matchups when he reaches the Majors. And given his performance in 2016, it could be sooner rather than later.