Straily set to make case for pitching staff
Astros righty to start Friday, competing with Feliz, Wandy, Cotts for final spot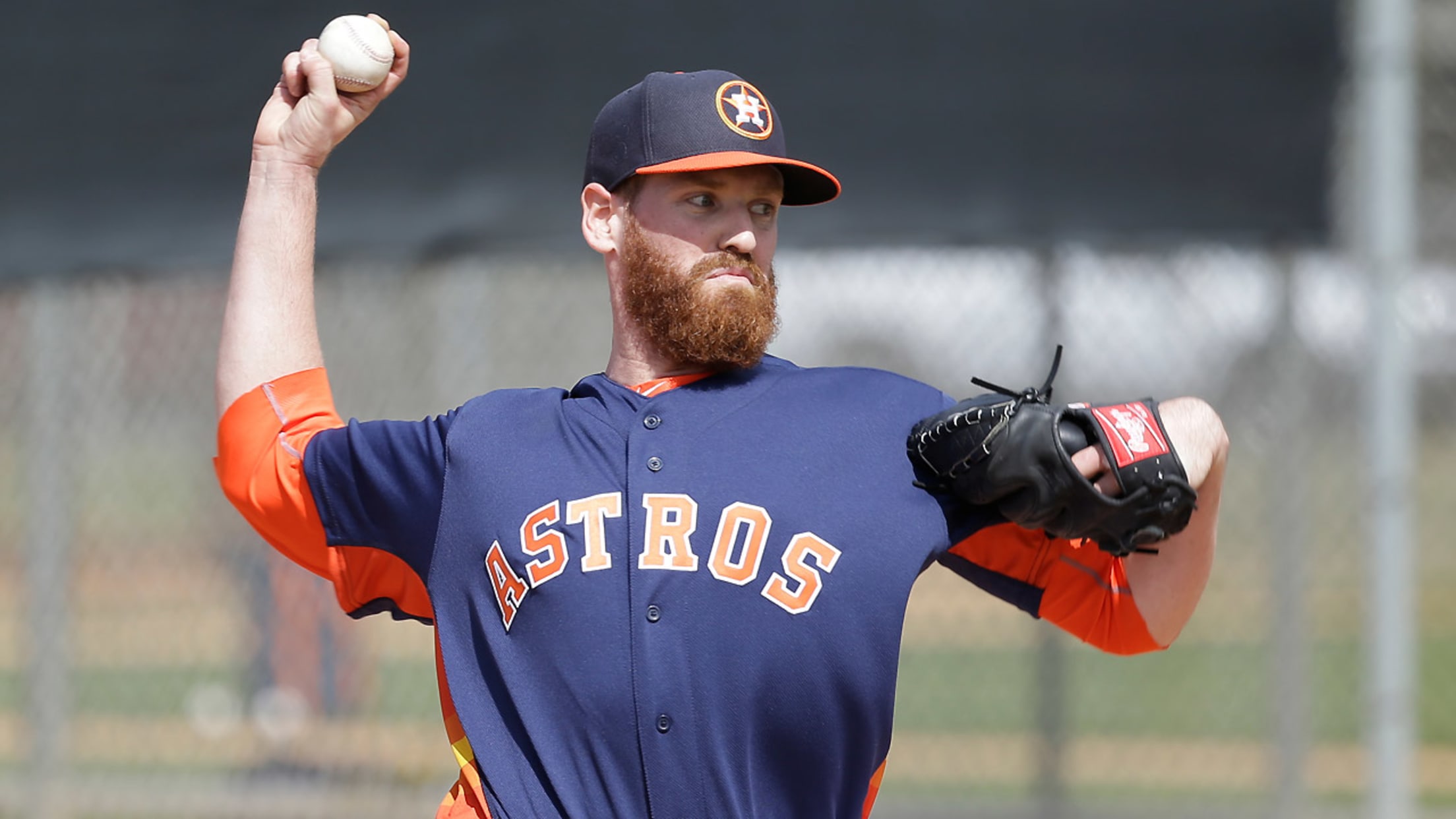 Dan Straily has allowed eight runs on 15 hits over eight innings this spring. (AP)
PORT ST. LUCIE, Fla. -- Right-hander Dan Straily, who's competing for the final spot on the pitching staff and is out of options, will be given a chance to show what he can do -- as well as perhaps showcase himself for other clubs -- by getting the start Friday
PORT ST. LUCIE, Fla. -- Right-hander Dan Straily, who's competing for the final spot on the pitching staff and is out of options, will be given a chance to show what he can do -- as well as perhaps showcase himself for other clubs -- by getting the start Friday against the Braves in Lake Buena Vista, Fla.
Astros manager A.J. Hinch said he wanted to give Straily a chance to start a game late in camp, meaning previously scheduled starter Collin McHugh will instead throw some extended bullpen sessions to get ready for the regular season. Straily has pitched mostly in the second halves of games this spring.
• Astros Spring Training information
"Everybody knows we have to take a look at Straily as long as possible with him being out of options," Hinch said. "McHugh's already built up to 80 pitches. We're actually slowing him down a little bit."
With the five starters in the rotation set to open the season -- the order has yet to be announced beyond Dallas Keuchel on Opening Day, but McHugh, Scott Feldman, Mike Fiers and Doug Fister are in the rotation -- Straily is vying to win a job in the bullpen in long relief.
Hard-throwing rookie Michael Feliz is up for that spot as well, along with veteran lefty Wandy Rodriguez, who was scheduled to pitch Thursday. Veteran left-hander Neal Cotts is battling for the final bullpen spot as well, but as more of a situational lefty.
"We've got to give Dan a chance to make our team," Hinch said. "He's pitched at the tail end of games so much. Our rotation is fairly set provided that we stay healthy. The next step is just to figure out the last spot in the bullpen."
Astros general manager Jeff Luhnow said he expects to have a decision on the bullpen by early next week.
"We're working hard to try and make a decision," Luhnow said. "Obviously, with six games in the next four days, we need to capture as much information as we can from those games, but we're getting close, and I think we'll be in a position early next week to make a decision and maybe even announce some stuff."
Hinch, who said he's talked about the situation with Rodriguez and Cotts, said options will have a factor in the decision, but it will still come down to performance.
"We want to take the best team we can to Houston and get off to a good start," Hinch said. "You never know how much you're going to need that last pitcher."