Hudson battling poor batted-ball luck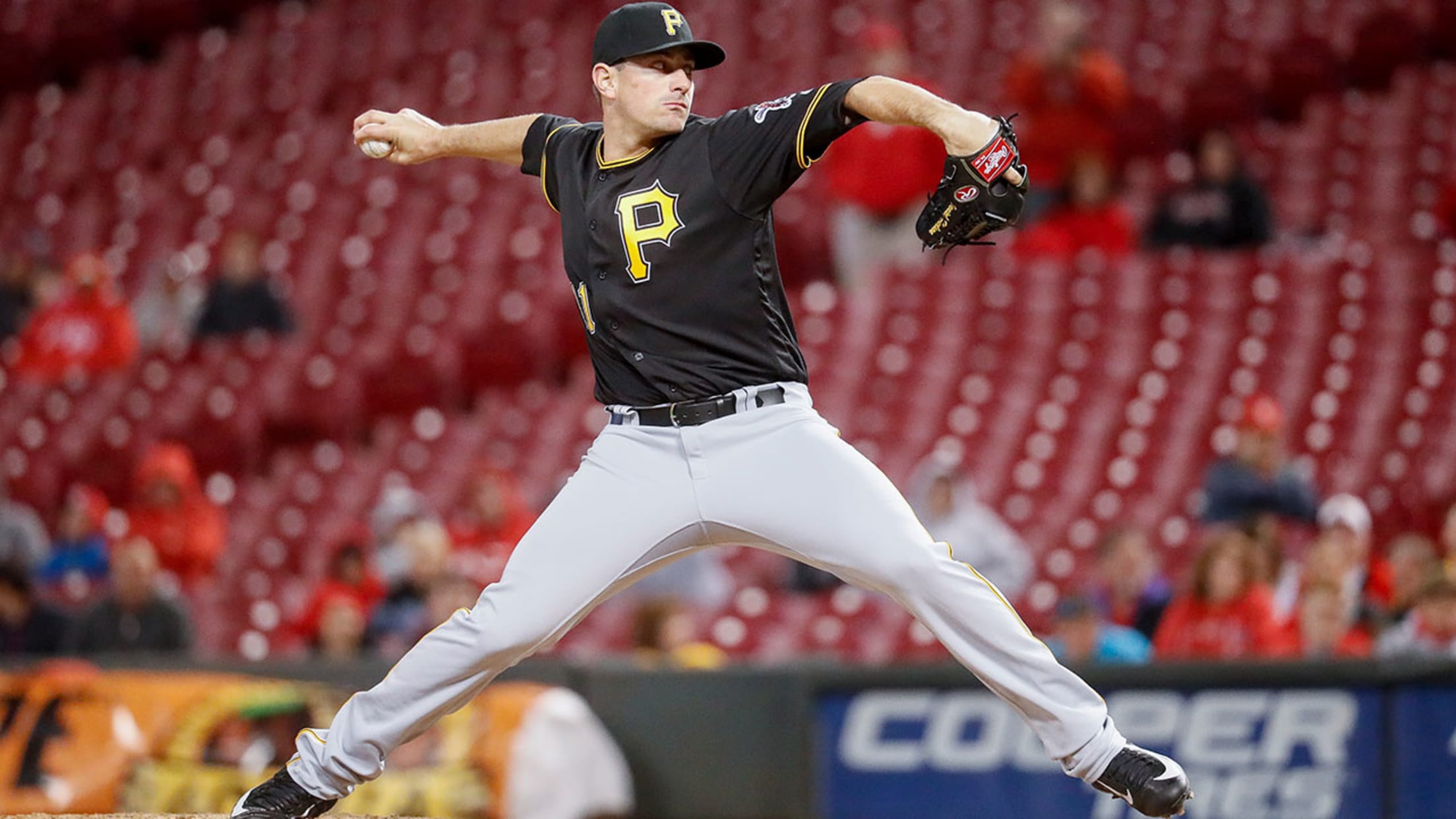 Despite his 9.28 ERA, Daniel Hudson has allowed only one ball rated as "Solid Contact" by Statcast. (AP)
CINCINNATI -- After giving up the game-winning run in the Pirates' 4-3 loss to the Reds on Monday night, Daniel Hudson walked into the clubhouse, got on the treadmill and started running. He stayed there for nearly an hour, frustrated with his own mistakes during a rough week.The Pirates signed
CINCINNATI -- After giving up the game-winning run in the Pirates' 4-3 loss to the Reds on Monday night, Daniel Hudson walked into the clubhouse, got on the treadmill and started running. He stayed there for nearly an hour, frustrated with his own mistakes during a rough week.
The Pirates signed Hudson to a two-year, $11 million contract and installed him as their right-handed setup man between lefty Felipe Rivero and closer Tony Watson. A month into the season, Hudson has a 9.28 ERA and 2.06 WHIP. He's given up eight runs while recording five outs over his past three outings.
"Just not helping the team out very much right now, it's super frustrating," Hudson said Tuesday. "But I have been through worse, and I'll get through this and be better for it."
Hudson walked a batter, bounced a pickoff throw to first base and gave up Billy Hamilton's walk-off bloop double in the 10th inning at Great American Ball Park. The walk bothered him more than anything, but the errant pickoff throw that moved the winning run into scoring position also stuck with him. He even tweeted an apology to his teammates, coaches and fans.
"Just a play that a professional should be able to make and I didn't make it -- and it cost us the game last night," Hudson said.
Manager Clint Hurdle said the Pirates have reviewed every hit off Hudson.
"It's not like the guy is getting barreled," Hurdle said. "It's been kind of a miscellaneous assortment of stuff that's worked out -- some of it unlucky, some of it not executing pitches."
Their takeaways match the data. According to Statcast™, balls put in play against Hudson have had an average exit velocity of 81.4 mph. The league average is 87 mph. He's given up two home runs, both on pitches down and in to left-handed hitters Anthony Rizzo and Justin Bour.
Hudson has only allowed one "Barrel" -- Bour's homer -- and nothing else quantified by Statcast™ as "Solid Contact." He's given up 14 "Flares and Burners," and 10 of them have fallen for hits.
If the Pirates choose to reestablish Hudson's confidence in lower-leverage situations, they will turn to Rivero and right-hander Juan Nicasio in front of Watson. There is no indication they're ready to do that yet, however. They still believe in Hudson.
"We'll see how the bullpen continues to work itself out, but he's a guy we signed aggressively in the offseason to pitch later innings," Hurdle said. "I'm not ready to pull the plug on that right now."
Hurdle said Hudson is working on "one little delivery thing," whereas Hudson attributed his slump to "a little bit of everything." Even Hudson's scoreless outings haven't been effortless, as he is averaging 21.5 pitches per inning.
"It's just one of those stretches where I have got to fight through it and focus pitch to pitch rather than [focusing on] getting three outs in the inning," Hudson said.
Hudson, who has undergone Tommy John surgery twice, went through a far worse stretch last season. He posted a 1.55 ERA from Opening Day through June 21, then allowed 33 hits and seven walks over 9 2/3 innings, good for a 24.21 ERA, in his next 15 outings. He emerged from that slump and recorded a 1.66 ERA in his final 25 appearances.
"Kind of puts things into perspective," Hudson said. "This is three bad games I have had. … You just try to take it as it is, small sample size, and hopefully I get 55 [or] 60 more games under my belt to right this ship and get this team going."