Farquhar recalled to be 26th man for doubleheader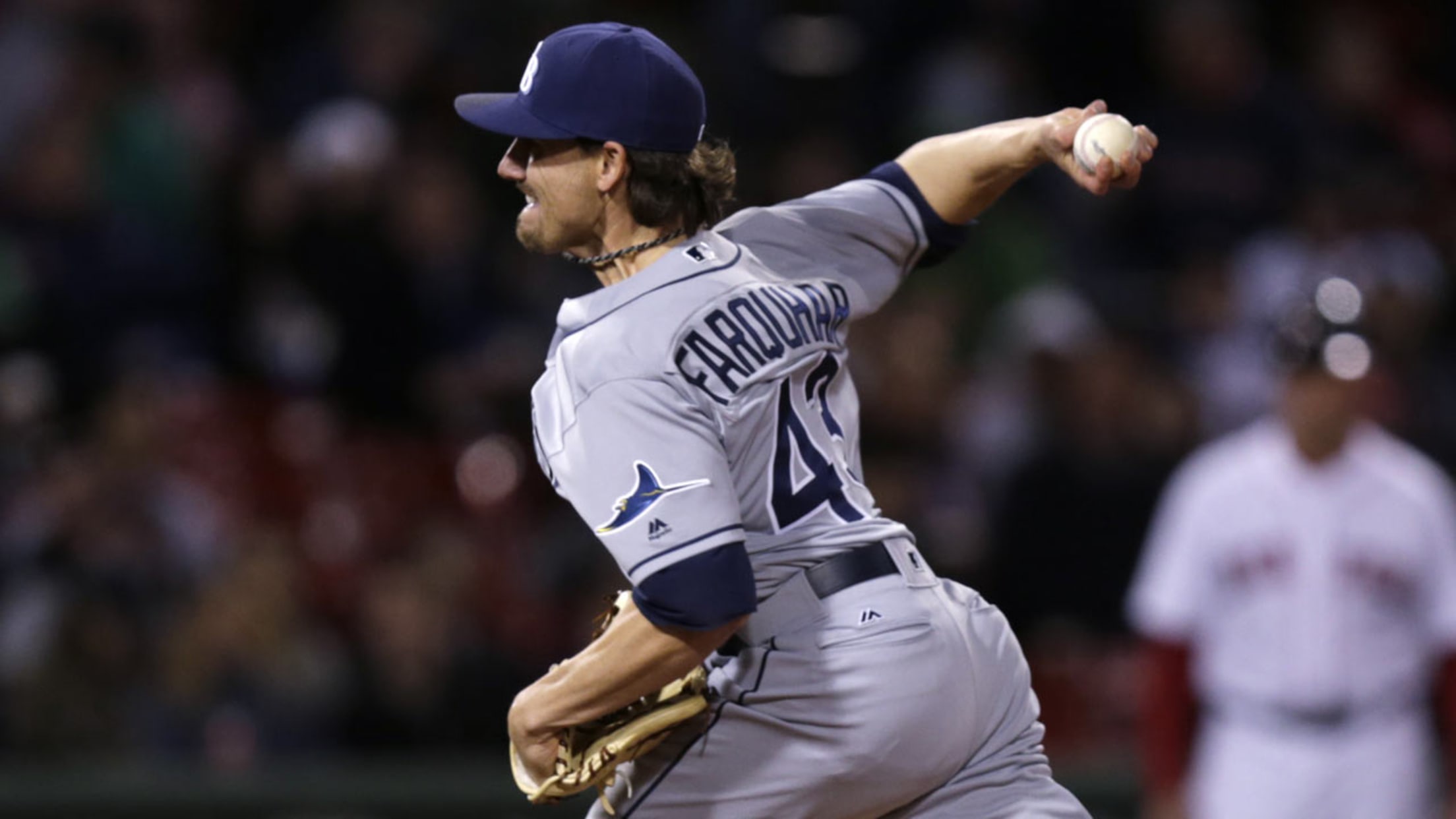 The Rays recalled Danny Farquhar to serve as the 26th man for Saturday's doubleheader with the Orioles. (AP)
BALTIMORE -- Danny Farquhar is the Rays' 26th man for Saturday's twin bill against the Orioles at Camden Yards.Major League Baseball adopted the "26th Man" rule for doubleheaders prior to the 2012 season. The rule allows teams to add an extra player for doubleheaders."Yeah, it's very unusual [being the 26th
BALTIMORE -- Danny Farquhar is the Rays' 26th man for Saturday's twin bill against the Orioles at Camden Yards.
Major League Baseball adopted the "26th Man" rule for doubleheaders prior to the 2012 season. The rule allows teams to add an extra player for doubleheaders.
"Yeah, it's very unusual [being the 26th man]," Farquhar said. "A couple of years ago, we had a double-header and we saw the 26th man come up and go [back to the Minors]. It's kind of different being in that situation where you're the guy. You're going to be here for a day. So hopefully I get in there."
The Rays have played five doubleheaders since then, and each time they have used a pitcher as their 26th man. That group includes Alex Torres, Jake Odorizzi, Brad Boxberger, Alex Colome, and Matt Andriese.
Collectively, the above-mentioned group went 1-0 with a 1.50 ERA in their roles. The win belonged to Colome, who was brought in as the starter for a doubleheader in Baltimore on June 27, 2014, and earned a 5-2 win.
Farquhar arrived from Triple-A Durham on Friday and the right-hander holed up at the team hotel afterward.
"It's a really nice hotel," Farquhar said. "I got the corner room, floor-to-ceiling windows. Really fancy. I got the major hookup."
Since the Rays' game was blacked out, he watched the Dodgers-Pirates game, HGTV, and some golf.
Farquhar, who was on the Rays' Opening Day roster, went 0-0 with a 3.38 ERA in six appearances before getting optioned to Durham on May 16. In 23 games for the Bulls, he is 3-1 with a 4.38 ERA and one save.
As for Saturday's opportunity, Farquhar sounded philosophical.
"All you can do is control the things that you can," he said. "And when you get that opportunity, just do well."
Bill Chastain has covered the Rays for MLB.com since 2005.