Price, Chavis in limbo as season winds down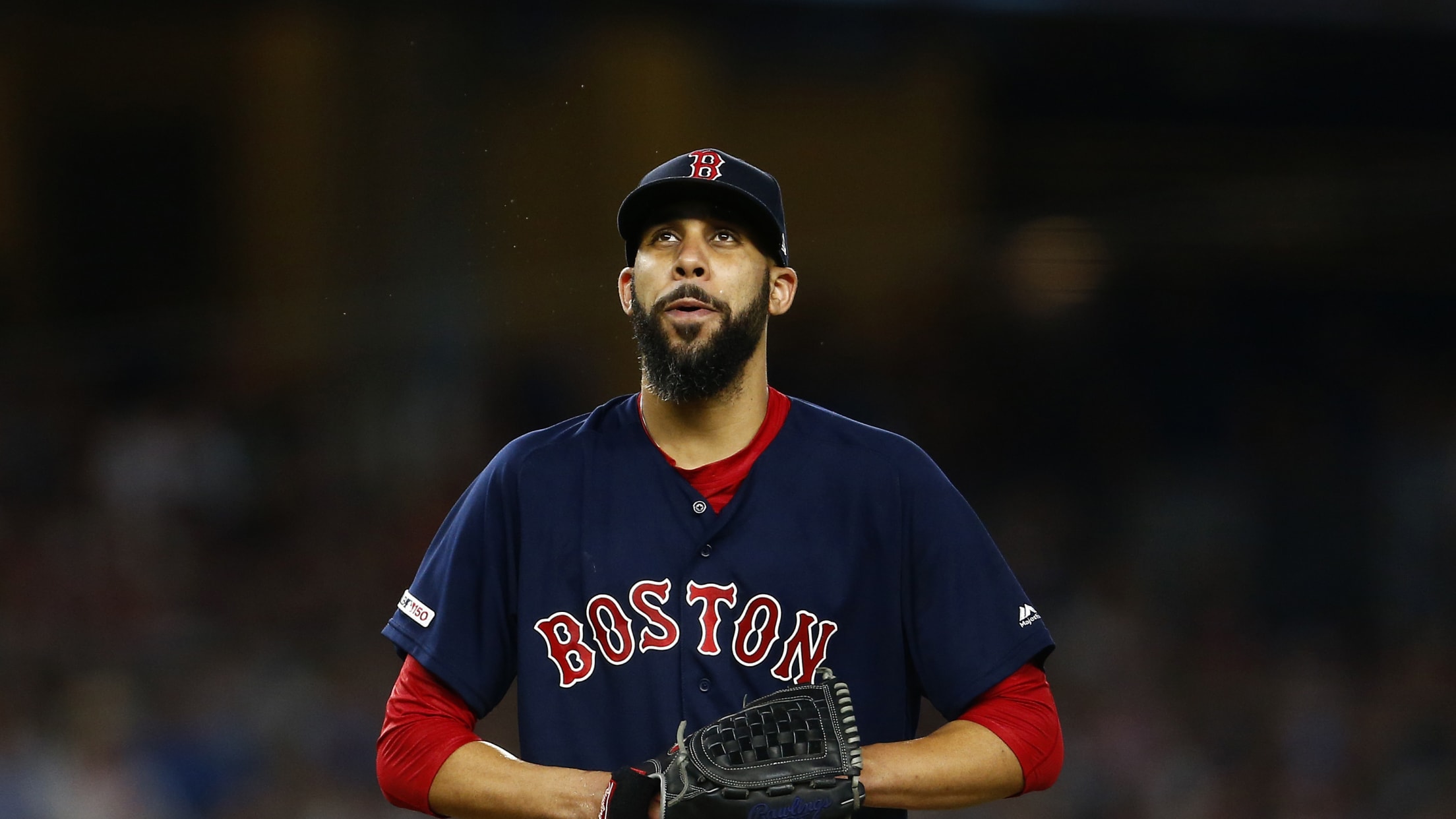 BOSTON – Red Sox lefty David Price continues to play catch on a daily basis, but there's no target date for him to pitch again. Manager Alex Cora said it will not happen in the upcoming three-game series at Toronto that starts Tuesday. Price was placed on the injured list
BOSTON – Red Sox lefty David Price continues to play catch on a daily basis, but there's no target date for him to pitch again.
Manager Alex Cora said it will not happen in the upcoming three-game series at Toronto that starts Tuesday.
Price was placed on the injured list with a cyst on his left wrist on Aug 12. He has pitched just two innings since then -- on Sept. 1 at Anaheim.
With Price's best long-term interests in mind, could the Red Sox opt to shut him down for the rest of the season?
"I mean, depending on where we're at [in the standings]," said Cora. "We'll see."
The Red Sox entered Sunday night's game against the Yankees with a 1.2 percent chance of making the playoffs. In other words, they'd just about need to run the table over the final 20 games to get to the American League Wild Card Game.
Would Price be pitching if the Red Sox were closer in the standings?
"No, no, no, without a changeup and a cutter, we're not going to push him to go out there like that," said Cora. "I don't know, I don't see the relieving, coming out of the bullpen thing, just throwing fastballs. That's more on us. If it was up to him, he would try it but I don't think that's something that's good for him or is good for us. We're actually taking it away from him. Whenever he can throw his pitches, we'll make a decision."
Price is signed for three more seasons and the Red Sox will continue to proceed with caution when evaluating when or if he will pitch again this season.
"Just careful, yeah, we've been doing it the whole time the last few weeks," said Cora. "We want to make sure he's ready to roll."
Chavis: Goal is to play again this season
Another player who has been unable to play in recent weeks is rookie infielder Michael Chavis, who first had a sprained AC joint in his left shoulder and then a right oblique injury. The latter could prevent him from playing again this season, but not if Chavis has his way.
"Oh, 100 percent, one of my goals is just to not finish the season on the IL," Chavis said. "I really just want to play before the season is over. I don't know how that looks or how these things usually play out but I know we're still pushing for playoffs. Nobody in here has given up so I'm doing my best to get ready for October or the end of September, or whenever I'm ready."
As of now, Chavis isn't able to do baseball activities.
"It's not a day-to-day injury but each day determines what I can do that day," Chavis said. "I really don't know how long I'm looking at. It feels pretty good. The majority of stuff I'm doing is treatment. It's weird, man, because it's your core, and baseball is such a rotational sport, all that stuff is so important. I'm doing everything I can."
Antonio Brown news lit up Fenway
In Saturday's nondescript 5-1 loss to the Yankees, Cora couldn't help but notice the one time there was a buzz in the air. It happened when news broke that the Patriots signed star wide receiver Antonio Brown, who had been released by the Raiders earlier in the day after his widely-publicized dispute with the team.
"When they announced it, I was like, 'What's going on?' There was nothing going on on the field and people were excited," said Cora. "Like when they put the hockey scores on in the Stanley Cup [back in the spring] and I'm like 'OK, that's what happened.'"
Though the 2019 baseball season hasn't gone the way Cora would have hoped so far, he sees the local football team making yet another deep playoff run.
"It seems like we're going to be watching another Super Bowl here in Boston," said Cora.