Wright to pinch-hit before Sept. 29 send-off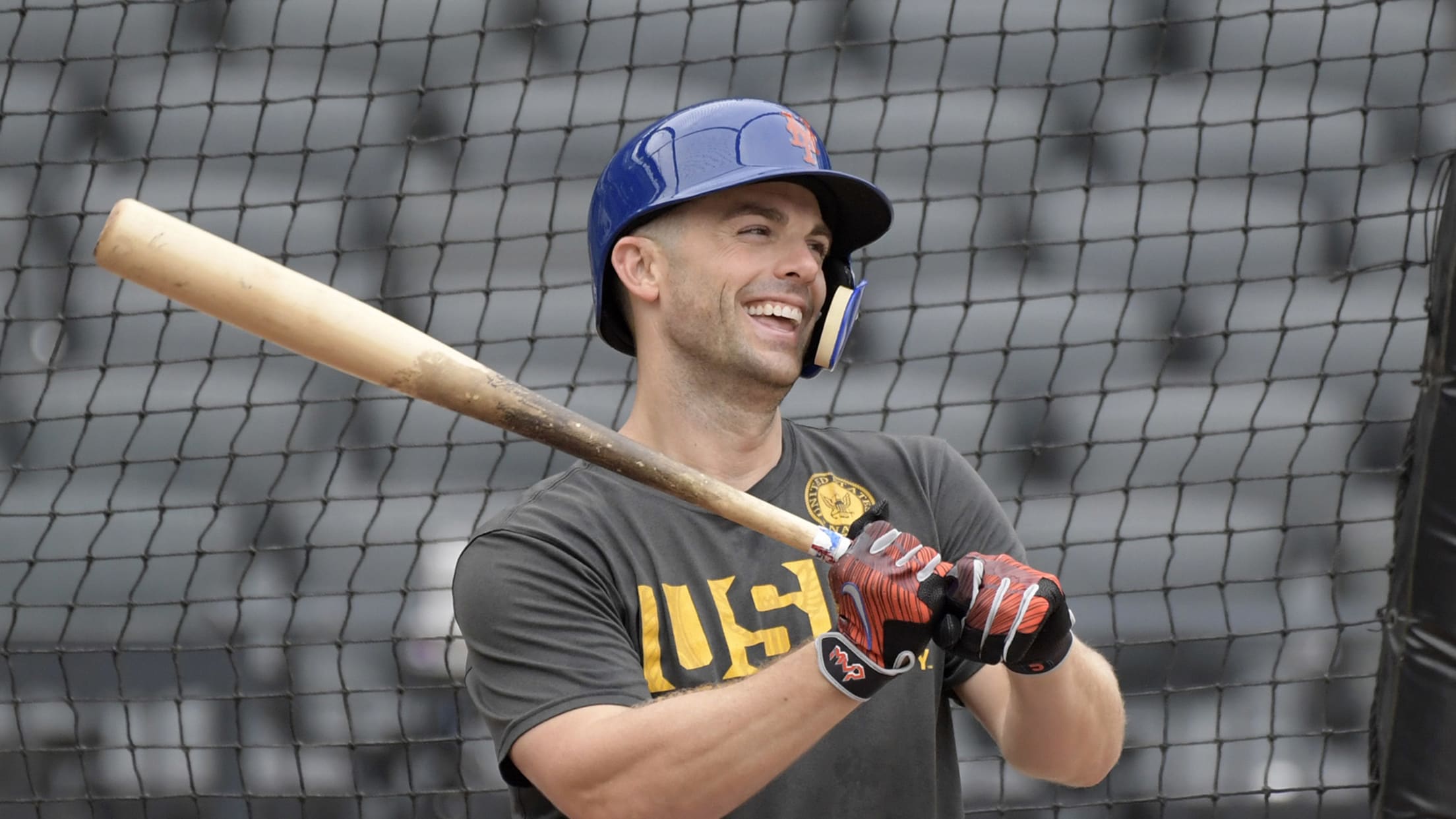 New York Mets' David Wright smiles during a simulated baseball game Saturday, Sept. 8, 2018 in New York. (AP Photo/Bill Kostroun) (Bill Kostroun/AP)
BOSTON -- While the Mets are planning a grand send-off for David Wright on Sept. 29 at Citi Field, that will not be the only time he appears in a game this month. Manager Mickey Callaway said Friday that he expects to use Wright "at least a couple" times as
BOSTON -- While the Mets are planning a grand send-off for David Wright on Sept. 29 at Citi Field, that will not be the only time he appears in a game this month. Manager Mickey Callaway said Friday that he expects to use Wright "at least a couple" times as a pinch-hitter from Sept. 25-28, as well, and potentially even during the Mets' final game of the season Sept. 30.
"I need to at least give him a few-innings heads-up," Callaway said of his plan to use Wright in other games. "We'll know how the game's going and things like that. He's definitely going to need a little time to prepare."
• 15 stats that explain Wright's greatness
Wright, who does not anticipate playing in the Majors after this season due to ongoing back, neck and shoulder injuries, will spend the team's 10-game road trip through Boston, Philadelphia and Washington going through what has become his regular workout progression. He will take early batting practice on the field when possible, otherwise in indoor cages. Wright will also field regular ground balls at third base, but he probably will not face any live pitching until he takes the field.
"I would like to get him some pinch hit at bats." Callaway on his plan for #DavidWright when he is activated. #Mets pic.twitter.com/QymEzdFTGq

— New York Mets (@Mets) September 14, 2018
The Mets plan to activate Wright from the disabled list on Sept. 25, at which point they will consider him a pinch-hit option for all of their games. He is only scheduled to start at third base on Sept. 29.
When asked if he fears Wright hurting something during a pinch-hit appearance, Callaway was realistic.
"That's always a worry, at this point," Callaway said. "We just have to make sure that he's in a good spot, warmed up enough to go out there."
Water under the bridge
Todd Frazier said he harbors no ill will toward home-plate umpire Tom Hallion, who stood directly on home plate as Frazier rounded the bases Thursday on his walk-off homer.
"At first, I was just befuddled," said Frazier, who nearly ran into Hallion as he crossed home plate. "But hey, things happen only to me. The Jersey guy gets picked on."
Frazier has been an outspoken critic of Major League umpires this season, and he has twice been ejected for arguing balls and strikes. He also did not endear himself to umpires when he admitted to faking a catch of a foul pop last week in Los Angeles. (Frazier actually picked a toy baseball up off the ground after falling into the stands.)
But Frazier said he maintains a good relationship with umpires and an open dialogue with Joe Torre, MLB's chief baseball officer.
"People get over things," Frazier said. "I do. It's baseball. If you go 0-for-4, you're going to have to get over it. As an umpire, if you have a bad day, you're going to have to come back in three or four days as the home-plate umpire. … You have to get over things."