Rangers setting sights on 2020 and beyond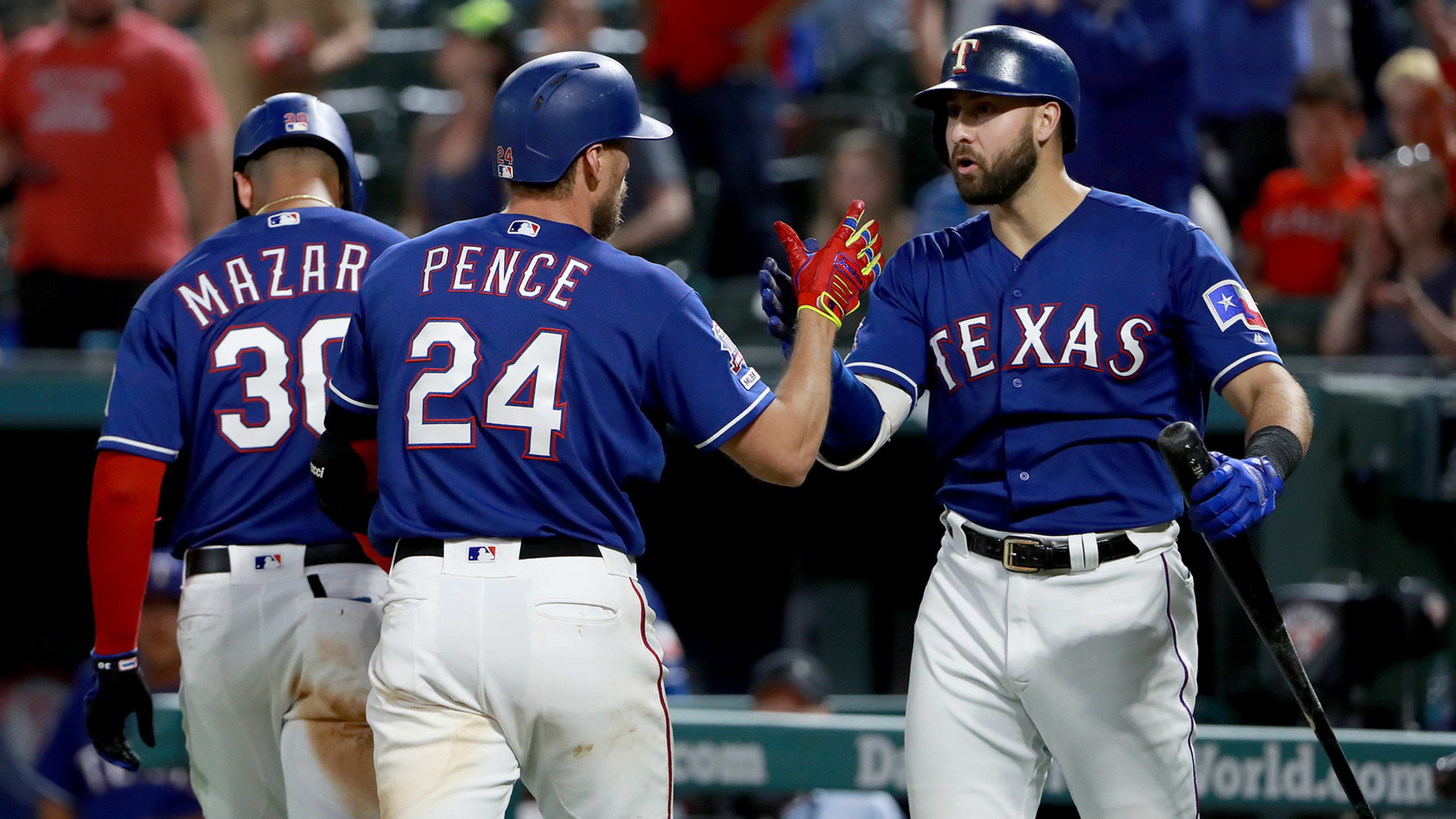 ARLINGTON -- The Rangers are ready to start talking about winning again now that they are moving into a new ballpark. Getting back to the postseason is more of a priority after the Rangers spent this past season talking about rebuilding the organization's foundation and infrastructure. No doubt that was
ARLINGTON -- The Rangers are ready to start talking about winning again now that they are moving into a new ballpark.
Getting back to the postseason is more of a priority after the Rangers spent this past season talking about rebuilding the organization's foundation and infrastructure.
No doubt that was important work, but general manager Jon Daniels and manager Chris Woodward spent much of their end-of-season press conference talking about how the Rangers can get back to the postseason.
"Our focus is more on putting the club together for next year," Daniels said. "We expect to take steps forward, both internally with the development of our guys, competition that has been created, and obviously efforts to supplemental externally, whether it's through free agency or trade."
The Rangers went from 67-95 in 2018 to 78-84 this season. At the end of June, they were 10 games above .500 before injuries and a lack of starting pitching depth brought them down.
"Ultimately we weren't good enough this year," Daniels said. "We've talked at the same time about 2020 and with the new stadium and some additional resources, we could take a real step forward. Certainly, every year after that the expectation is for us to contend. That's where we are."
Daniels identified two specific areas at the top of their list: Starting pitching and third base. The free agent market is deep at both spots.
"I think there is clear opportunity for us to take big steps, big incremental improves in both areas," Daniels said.
The impact third basemen would be Anthony Rendon and Josh Donaldson. Both are right-handed hitters who would impact the club immediately. Both are on the Rangers list, but Rendon may be out of reach financially if he is looking for more than a five-year contract.
Donaldson might be the better fit. Much depends on the size of the Rangers payroll. The league average this past season was approximately $137 million. The Rangers were just below that at approximately $128 million.
"It will be higher, up from where it was this year," Daniels said. "But I don't have an exact figure."
The Rangers have Lance Lynn and Mike Minor as the foundation of their rotation. That leaves three spots open. Rookie left-hander Brock Burke, Kolby Allard and Joe Palumbo all impressed, but the Rangers aren't going to leave three spots open for internal candidates.
The Rangers will be aggressive in pursuing at least one and possibly two veteran starting pitchers. Beyond that, they will likely bring in more veteran pitchers to compete for the fifth spot. The Rangers wouldn't be disappointed if all their young pitchers at least begin the 2020 season at Triple-A.
"I do want to create some competition among those young group of starters," Daniels said. "The more we supplement from the outside the more we give those guys time to develop and see the best out of them."
The Rangers could also trade for starting pitching. The Rangers four left-handed hitters -- Joey Gallo, Willie Calhoun, Nomar Mazara and Shin-Soo Choo -- will have to compete for playing time in left field, right and designated hitter.
Daniels acknowledged the time has come to consider trading one of them.
"When everyone is healthy, we have more left-handed hitting guys than we have spots for," Daniels said. "I think it makes sense to look at it. Listen we are definitely going to look at it this winter. We have other needs if we can line up with somebody."
The Rangers aren't likely to trade Gallo after the progress he made this season. Daniels was also profuse in his praise for the progress Calhoun made this season.
"Tremendous season," Daniels. "As much as anybody, he took a huge step this year."
That could leave Mazara as a possible trade candidate if the Rangers patience has waned. The other possibility is Choo, who has one year and $21 million left on his contract.
That leaves out Hunter Pence, a right-handed hitter who is a free agent. His return seems unlikely, but Daniels is not ruling it out.
"On one hand I told him it's an absolute no brainer that we would like to have him back," Daniels said. "He fits perfectly. On the flip side, if you run through our corner positions, we are arguably plus one. We are going to stay in touch and have a level of interest."
The Rangers need other players to take a big step this winter. Not all the areas of need can be addressed from the outside. Daniels is adamant that shortstop Elvis Andrus and second baseman Rougned Odor need to get better.
"For us to win a championship, we need significantly better performance out of those spots," Daniels said. "That's being honest ... I know what they are capable of."
Andrus has the option of taking his free agency this winter, but the Rangers don't expect him to leave.
The Rangers will also look hard at catcher, first base and center. The question at catcher is how confident they are in Jose Trevino. The same holds true with Ronald Guzman at first and Delino DeShields in center.
"A lot of these guys have to make serious gains in the offseason," Woodward said. "There is a ton that has to go on. We just can't go home, sit in front of the TV and watch football. We have to think about some things we need to improve on and win the off-season and come back next year and hit the ground running."