Red Sox should be Trade Deadline buyers
Price's uncertain health among issues Boston may need to address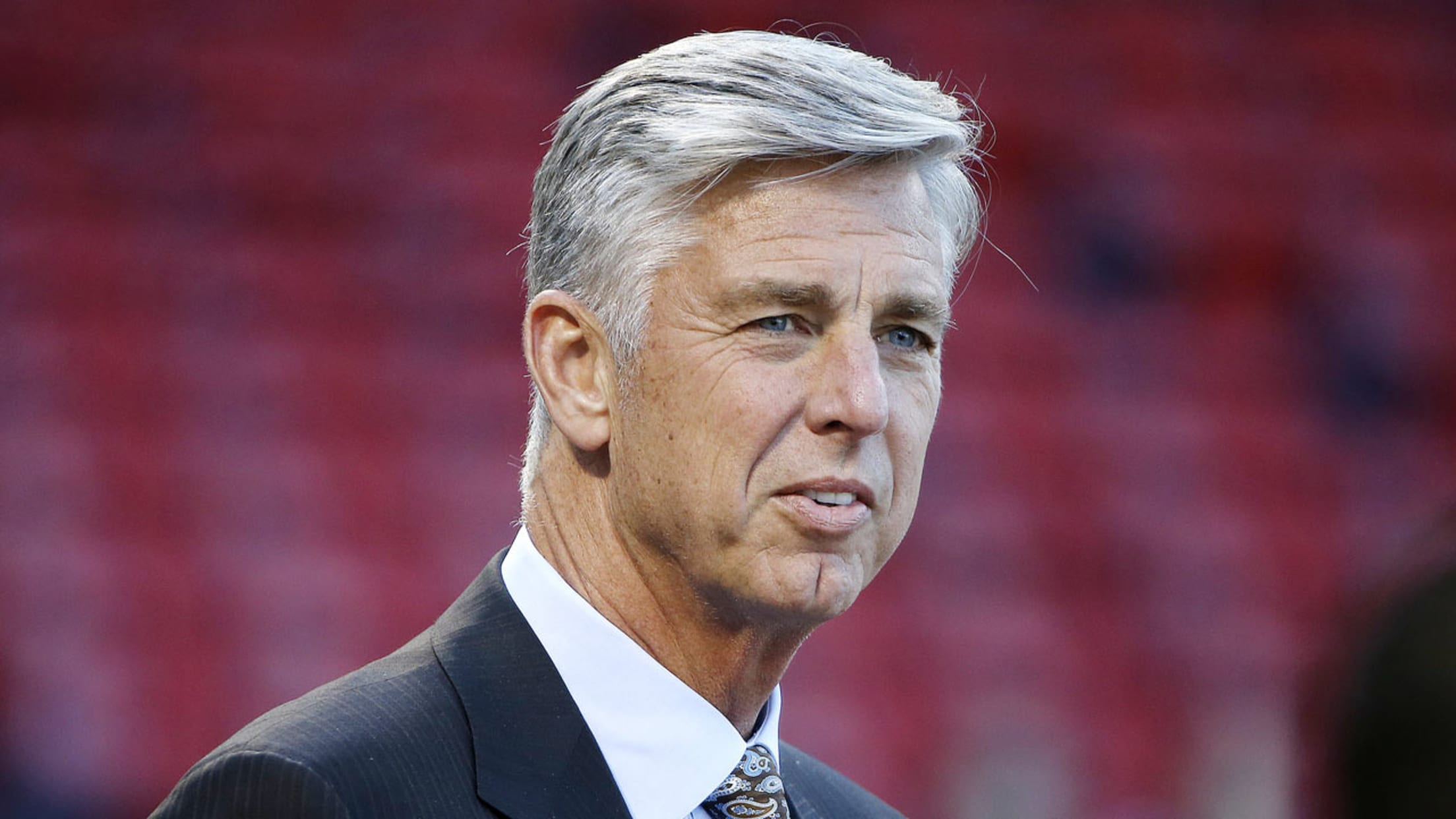 President of baseball operations Dave Dombrowski will be poised to address any issues the Sox may encounter at the Trade Deadline. (AP)
FORT MYERS, Fla. -- With most of the roster decisions manager John Farrell has discussed this spring, the overriding theme has been to preserve organizational depth as much as possible.This isn't just a factor for the immediate future, but also crucial when you think ahead to July -- a time
FORT MYERS, Fla. -- With most of the roster decisions manager John Farrell has discussed this spring, the overriding theme has been to preserve organizational depth as much as possible.
This isn't just a factor for the immediate future, but also crucial when you think ahead to July -- a time when trade discussions will heat up throughout baseball.
In a perfect world, Boston's deep and talented roster as currently constructed is one that could propel the team deep into October. But things are hardly ever perfect over the grind of a 162-game season. Injuries and underperformance are realities president of baseball operations Dave Dombrowski and his staff will likely have to deal with in some form or fashion.
Already, starter David Price is out indefinitely with a left elbow strain. Price's level of performance upon his return -- perhaps by May -- will determine if Boston needs to supplement its rotation.
As in nearly every trade season in the 21st century, the Red Sox should be looking to buy rather than sell.
After trading several top prospects over the last couple of years (like Yoan Moncada, Michael Kopech and Manuel Margot), the question is this: How will Dombrowski be best equipped to buy what his team needs?
Catcher is a position of strength, and one the Red Sox could trade from to fulfill another need. For evidence of that, just look at the fact that Blake Swihart -- who could start for many teams -- is expected to begin the season at Triple-A Pawtucket.
Again, that decision is about organizational depth. Sandy Leon and Christian Vazquez are out of options, so the Red Sox are best off keeping all three catchers under their employ for now.
If Price can make a strong comeback and Thomas Pomeranz returns to the level he was at for the Padres in the first half of last season, the Red Sox could be in a rare position for a contender. They might actually be able to offload a starting pitcher at the July 31 non-waiver Trade Deadline.
A healthy Price -- along with Chris Sale, Rick Porcello, Eduardo Rodriguez, Steven Wright and Pomeranz -- would give the Sox six starters. Due to the importance of starting pitching, the Red Sox would be best served keeping all six. But the motivation to unload one would be a way to fill another pressing need.
It's too early to know what that need might be.
Pablo Sandoval sure looks primed to have a comeback season. But if he stumbles, third base could be a need. The setup crew has the potential to be excellent, but Joe Kelly, Tyler Thornburg, Matt Barnes and Richard Hembree still have some things to prove.
The Red Sox have the right to feel very good about where they stand heading into the season. But Dombrowski, as always, will be poised to pounce if things don't go according to plan.