Success impacts price for season ticket holders
Cubs' 2017 has resulted in 'incredible demand'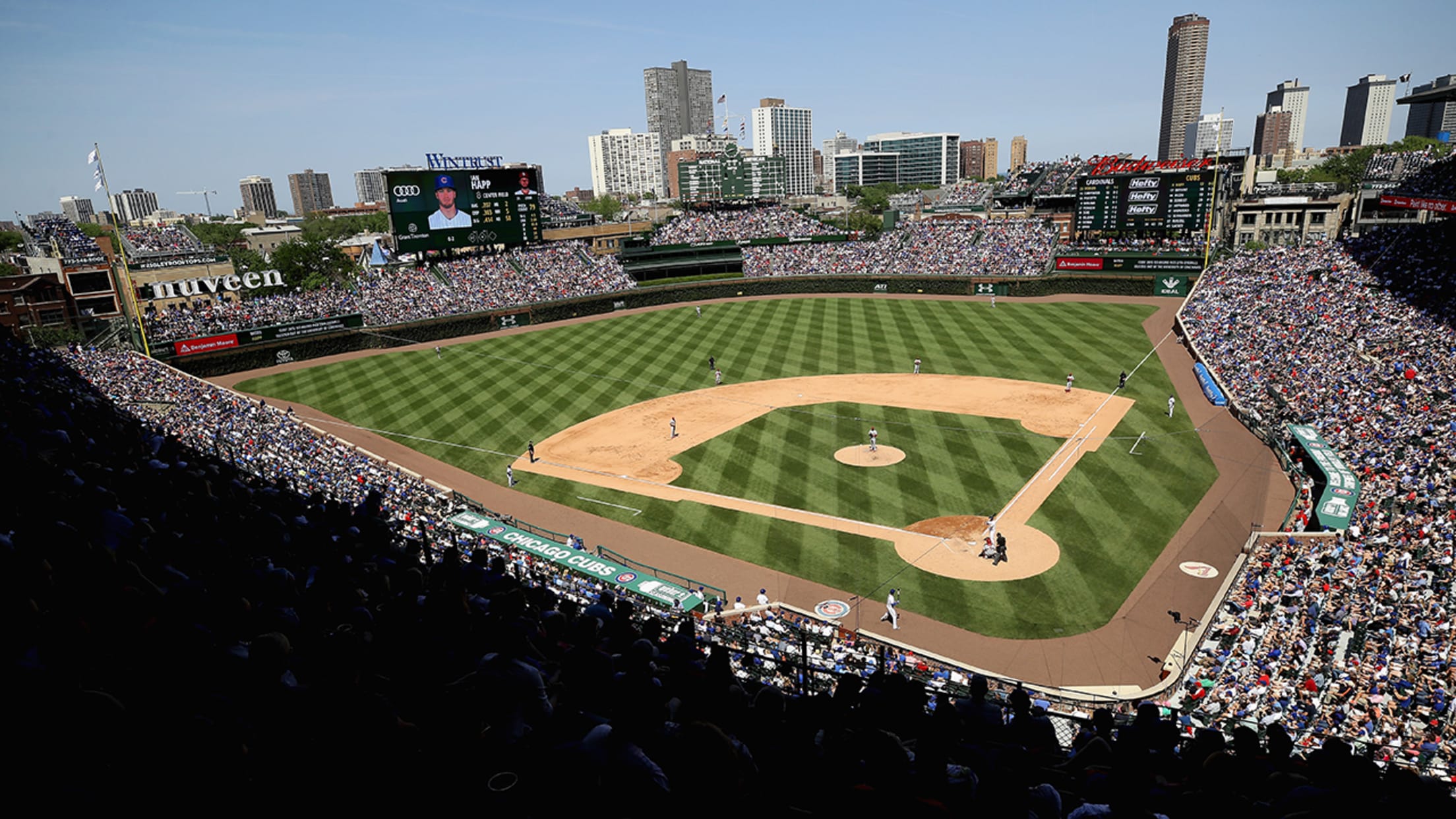 "Overall, we think there's still a tremendous value for season tickets at Wrigley Field," said Cale Vennum, VP of ticketing. (Getty)
CHICAGO -- The Cubs' success in 2017 will result in some pricing changes for '18 season ticket holders, who received an email Thursday detailing the renewal process.Cale Vennum, vice president of ticketing, said the success has resulted in an "incredible demand" for Cubs tickets at Wrigley Field. The Cubs repeated
CHICAGO -- The Cubs' success in 2017 will result in some pricing changes for '18 season ticket holders, who received an email Thursday detailing the renewal process.
Cale Vennum, vice president of ticketing, said the success has resulted in an "incredible demand" for Cubs tickets at Wrigley Field. The Cubs repeated as National League Central champions this season, and they reached the NL Championship Series for the third consecutive year.
• Cubs' ticket information
The Cubs did an analysis of ticket pricing for 2018, and they will maintain pricing levels with an average increase of less than 1 percent across the ballpark, Vennum said. He added that there is a range with some sections decreasing in price as much as 5.6 percent and some parts of the ballpark increasing as much as 9 percent.
"Overall, we think there's still a tremendous value for season tickets at Wrigley Field, and we're excited by the commitment that our season ticket holders have made to the organization and excited for them to continue to do so in 2018," Vennum said.
In the past few years, more than 90 percent of Cubs season ticket holders have renewed, and Vennum said he expects that trend to continue.
"We were talking to some of our season ticket holders who were able to join from the waiting list five or six years ago," Vennum said, "and they said they hoped their time as a season ticket holder would be an era when the Cubs were going to the playoffs three years in a row and getting to the LCS every year, winning a World Series, and having a young core of talent that comes back ready to try to do it again in 2018. Our expectations based on the way the club has played over the past three years as well as our prospects for the future, we see another high 90s [percentage] renewal rate for this offseason."
Season ticket holders may see a price increase for 2018, but the Cubs noted that they will receive a lower price per ticket compared to single-game buyers. Season ticket holders also will have access to postseason tickets.
The non-refundable first payment of 20 percent of the season ticket holder balance is due on Dec. 13, and the remaining balance due on Jan. 17.
Season ticket holders also will have the opportunity to consider relocating their seats during the week of Jan. 29. That can only be done online because of the renovation work at Wrigley Field.
Single-game Cubs tickets for the general public will go on sale Feb. 23. Pricing for those tickets has not been released.