Silverman confident despite rough stretch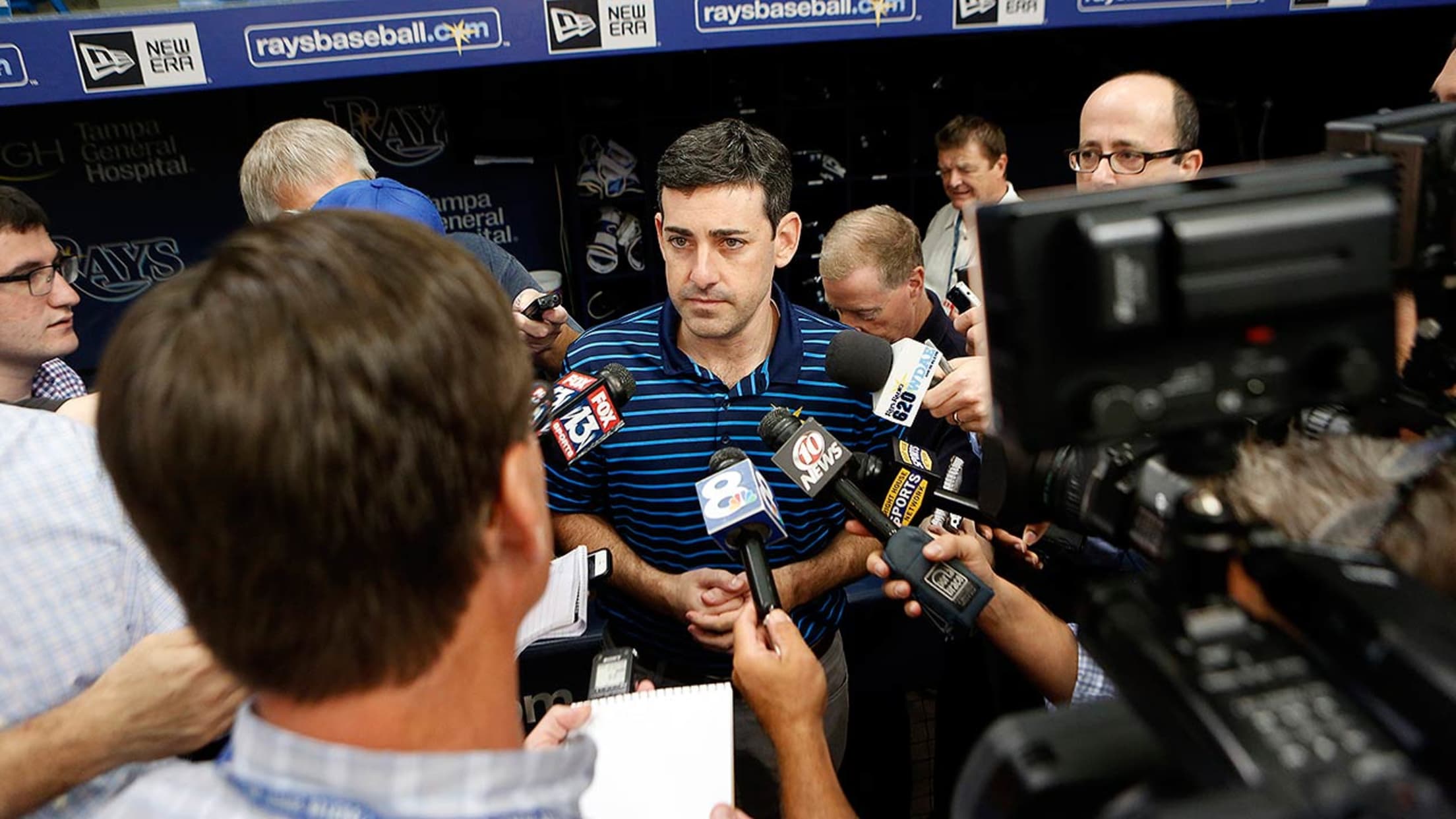 "We're very dissatisfied, but we still think there's time to turn this thing around," Matt Silverman said. (Getty)
ST. PETERSBURG -- The Rays have lost 11 of 12 games and have fallen 13 games out of first place in the American League East. They've allowed at least five runs in each of those losses and they were four losses away from the worst losing streak in organizational history
ST. PETERSBURG -- The Rays have lost 11 of 12 games and have fallen 13 games out of first place in the American League East. They've allowed at least five runs in each of those losses and they were four losses away from the worst losing streak in organizational history before Monday night.
Still, president of baseball operations Matt Silverman isn't willing to give up on the season just yet.
"We're very dissatisfied, but we still think there's time to turn this thing around," Silverman said prior to a 13-7 win over the Red Sox on Monday. "Our focus is on tonight. Our focus is on this series and this homestand. ... Right now, there's a lot of baseball to be played between now and the [Aug. 1 non-waiver Trade] Deadline."
Silverman stood by his team's second-year manager Kevin Cash. Silverman contended that everyone in the organization is to blame for a streak like this, and that Cash is not on the hot seat. The Rays opened up a series on Monday against the Red Sox with five primary position players still on the disabled list, including the entire starting outfield.
The Rays have made 24 roster moves this month, and not many have produced positive results. The starting pitching hasn't gone deep in games and the bullpen has posted an 8.80 ERA during the 11-game streak.
"We're all looking in the mirror trying to figure out what we can do to improve this, to right the ship," Silverman said. "All ideas are on the table."
All the players contend that Cash has remained level-headed during the streak. They've held team meetings to try and do whatever possible to fix what is ailing the team. Both Cash and Silverman repeatedly spoke to an issue of consistency. Prior to the losing streak, the Rays had won 9 of 11 games. Before that, they had lost 8 of 9.
"I think the strange thing is that we're seeing it all clumped in at one time right now," Cash said. "That's probably been the toughest thing to overcome right now. There's been a lot of deficits early and we're just not capable of when we do have leads of holding them."
Cash said he's been through tough times before, and he jokingly referenced his career .180 batting average as proof of that. But as the Rays fall their deepest out of the playoff race since going to the World Series in 2008, there's a serious a realization among the team that the Rays are on the brink of a lost season.
"There's a lot of grit in this clubhouse," Silverman said. "There's a lot of guys out there competing their tails off."
Sam Blum is a reporter for MLB.com based in St. Petersburg.