Fifth starter, bullpen decisions still unclear
Stripling, Avilan have tough outings against Padres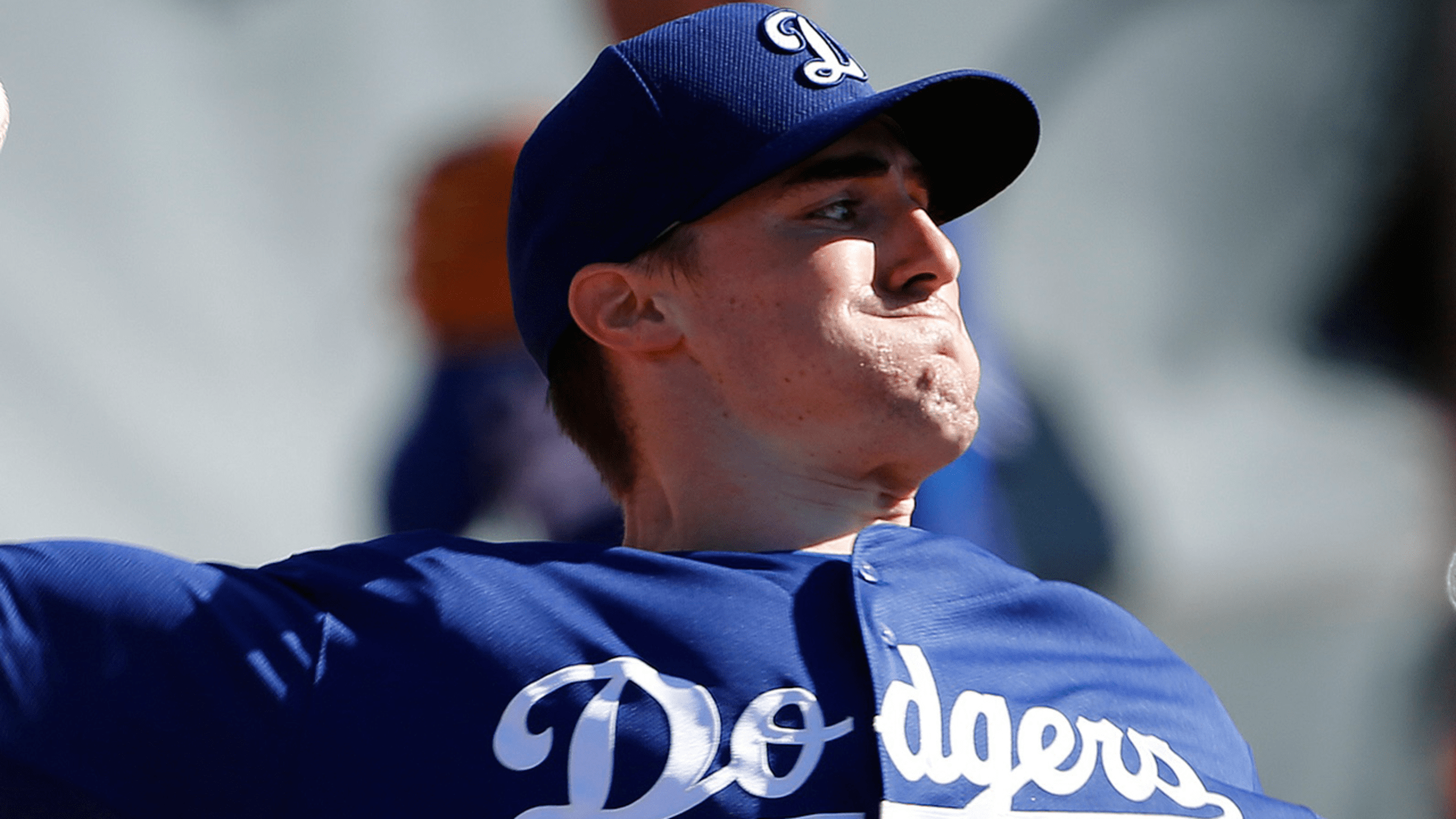 Ross Stripling allowed five earned runs over five innings vs. San Diego on Tuesday in Peoria, Ariz. (AP) (AP)
PEORIA, Ariz. -- Ross Stripling probably didn't pitch his way into the Dodgers' rotation on Tuesday, but Luis Avilan might have pitched himself out of their bullpen.Stripling, with only a longshot chance of earning a start in the fifth of the regular season, was tagged for five runs and three
PEORIA, Ariz. -- Ross Stripling probably didn't pitch his way into the Dodgers' rotation on Tuesday, but Luis Avilan might have pitched himself out of their bullpen.
Stripling, with only a longshot chance of earning a start in the fifth of the regular season, was tagged for five runs and three homers in an 11-9 loss to the Padres, although manager Dave Roberts cited the elements -- one wind-blown homer, one pop-up Stripling lost in the sun -- as extenuating circumstances.
"Ross threw the ball well," said Roberts. "His line score could have been a lot different. His breaking ball was good, his changeup, the fastball command, it was a lot better than the line score. He furthered the discussion; I don't think he really hurt himself."
But Roberts didn't say Stripling helped himself, either, and it looks like Carlos Frias still has the edge over Stripling and Zach Lee in the competition that developed late in spring to be the fifth starter the first time through the rotation.
"I think I threw really well," said Stripling, two years removed from Tommy John surgery. "I felt great the first four innings and if I got two or three pitches back, I'd be feeling a lot better. I'm happy to be healthy, no soreness."
Stripling said his goal this spring was to make the new management team take notice of him, even more than forcing his way into the fifth-starter conversation.
"For me, it's a matter of proving to the front office, the coaching staff, that I'm healthy and ready to go, to throw 140 innings. I think I was able to achieve that this Spring, make a name for myself and prove to everybody I'm ready to rock."
Avilan, meanwhile, came to camp as the likely second lefty behind J.P. Howell in the bullpen, and management has systematically sent every other contender to the Minor Leagues. But Avilan allowed a three-run homer to Adam Rosales in his inning of work Tuesday and, even though the runs were unearned, three home runs in seven innings and an 11.57 ERA are hard to ignore.
So is Avilan's body language, Roberts said.
"Luis, you can see the look in his eye, the lack of confidence to make a pitch when you need to," he said. "Right now, he's fighting himself a little bit."
If Avilan is sent down, it would probably open a bullpen spot for Yimi Garcia.