Ethier leaves with back spasms, expects to be fine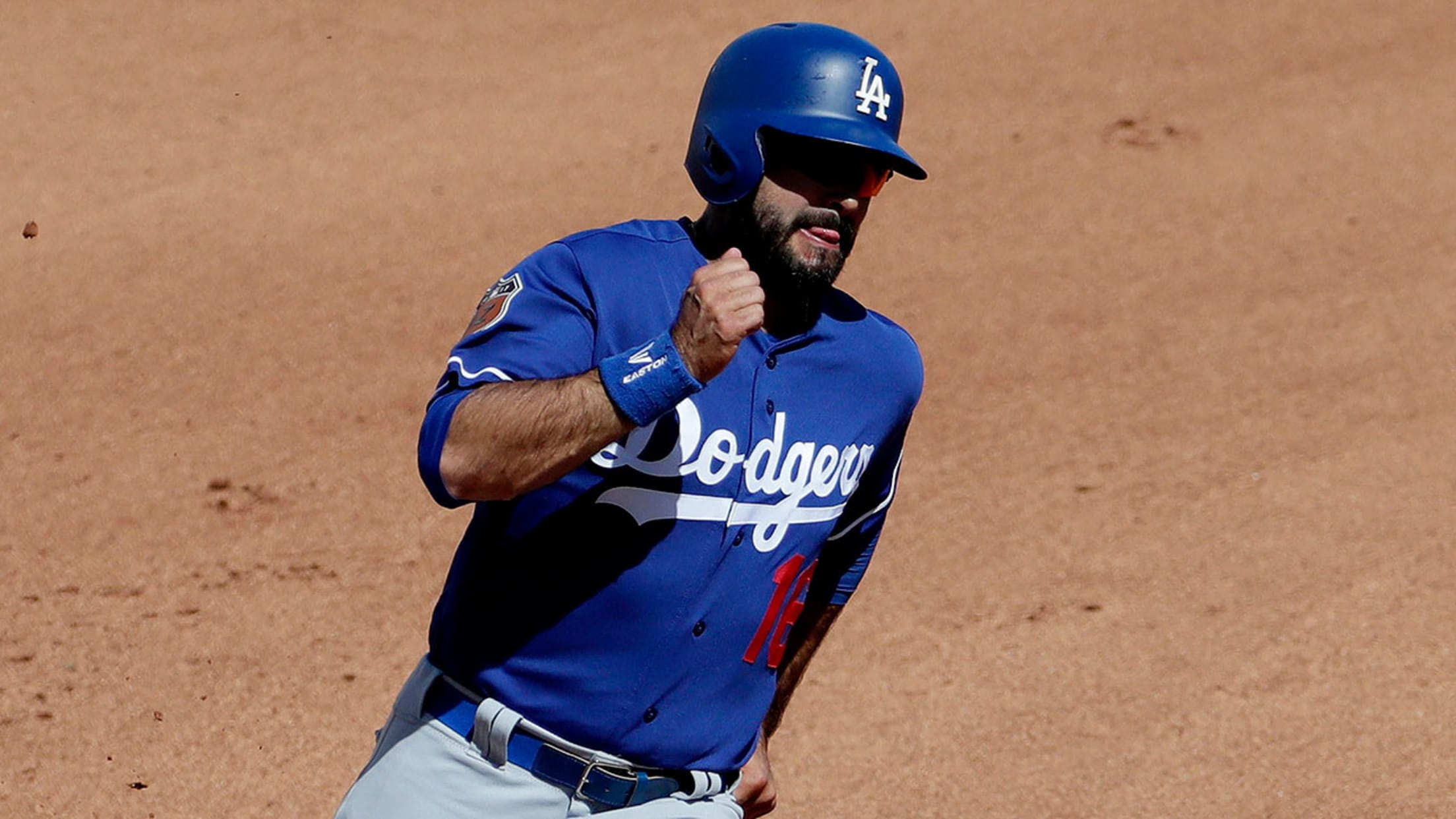 Andre Ethier had an infield single before leaving with back spasms on Monday vs. the Rockies. (AP)
SCOTTSDALE, Ariz. -- The Dodgers had barely absorbed the good news on Monday's injury reports before a new cycle of injuries occurred during a 10-9 loss to the Rockies.An inning after Scott Kazmir left with left hip soreness, outfielder Andre Ethier left the game for pinch-hitter Brett Eibner. Ethier legged out
SCOTTSDALE, Ariz. -- The Dodgers had barely absorbed the good news on Monday's injury reports before a new cycle of injuries occurred during a 10-9 loss to the Rockies.
An inning after Scott Kazmir left with left hip soreness, outfielder Andre Ethier left the game for pinch-hitter Brett Eibner. Ethier legged out an infield single in the first, but complained of lower back spasms before leaving the game after two full innings.
The club said Ethier believes he will be fine on Tuesday.
In the bottom of the third, right fielder Henry Ramos was taken off the field with a right groin strain. He grounded out to the pitcher in the top of the inning, and apparently strained his groin coming out of the box. Stetson Allie took his place in right.
Worth noting
• Shortstop Corey Seager hoped to get back in the lineup Tuesday, though manager Dave Roberts was in no hurry to commit to penciling him in. Seager has been experiencing minor back discomfort and has missed the last three games.
"I would rather not play him an extra day or two on the conservative side than to go earlier," Roberts said. "Where we're at realistically, I think, is getting him through the off-day, and we'll see about that night game on Friday."
Despite his caution, Roberts was clear that Seager is continuing to move forward, rather than backward.
"I'm definitely confident it's still minor," Roberts said. "He's doing more activity today, but obviously he's not in the lineup."
Seager played in three Cactus League games before an awkward throw in Friday's game caused the discomfort.
• Hyun-Jin Ryu will start on Saturday, making his Cactus League debut. The left-hander, who has pitched in just one Major League game over the past two seasons, has undergone several shoulder and elbow operations in a two-year span
Owen Perkins is a contributor to MLB.com.