Dodgers announce 6 new Minor League skippers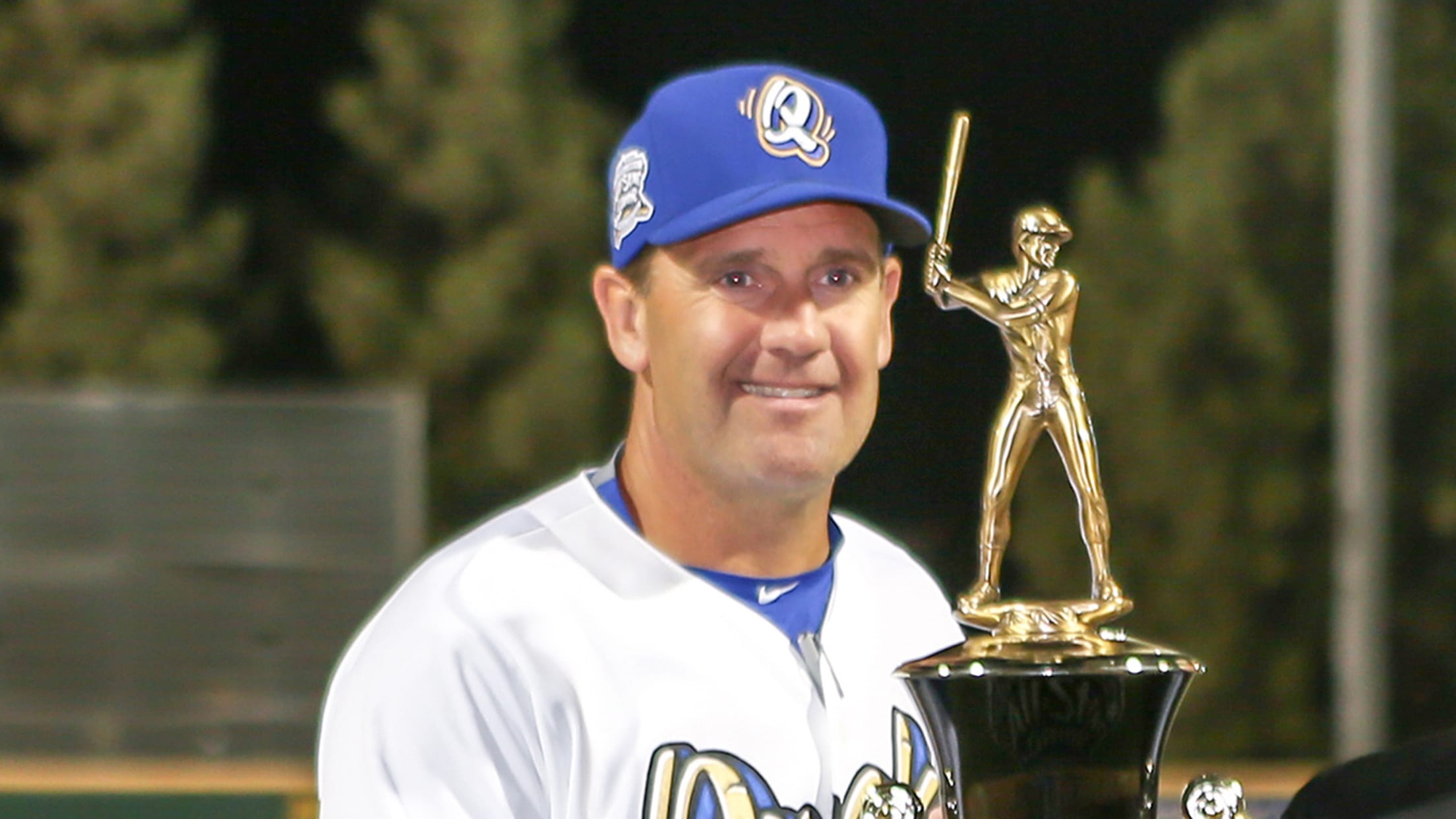 Bill Haselman will manage Triple-A Oklahoma City in 2016. (Tim Cattera/MiLB) (Tim Cattera/MiLB)
All six of the Dodgers' Minor League affiliates will have new field managers in 2016, the club announced Thursday.Here are the moves:• Bill Haselman, who managed Class A Advanced Rancho Cucamonga to the California League title in 2015, will take over at Triple-A Oklahoma City.• Ryan Garko, who spent six
All six of the Dodgers' Minor League affiliates will have new field managers in 2016, the club announced Thursday.
Here are the moves:
• Bill Haselman, who managed Class A Advanced Rancho Cucamonga to the California League title in 2015, will take over at Triple-A Oklahoma City.
• Ryan Garko, who spent six Major League seasons as an outfielder and first baseman, will manage Double-A Tulsa.
• Drew Saylor, who spent the past four years in managing and coaching capacities with the Rockies' organization, will replace Haselman at Rancho Cucamonga.
• Gil Velazquez, who coached with the Dodgers' Arizona Rookie League affiliate last year, will manage Class A Great Lakes.
• Shaun Larkin, who managed an Indians Class A squad last season, will manage Rookie-Level Ogden and serve as the Dodgers organization's coordinator of skills development.
• John Shoemaker, entering his 40th year in the Dodgers' organization and 23rd as a manager, will take over the Arizona Rookie League club. Shoemaker managed Ogden last year.
Here are the coaching assignments:
• Oklahoma City -- Matt Herges, pitching coach; Shawn Wooten, hitting coach; Luis Matos, fourth coach.
• Tulsa -- Bill Simas, pitching coach; Terrmel Sledge, hitting coach; Leo Garcia, fourth coach.
• Rancho Cucamonga -- Kip Wells, pitching coach; Jay Gibbons, hitting coach; Rafael Ozuna, fourth coach.
• Great Lakes -- Bobby Cuellar, pitching coach; John Valentin, hitting coach; Fumi Ishibashi, fourth coach.
• Ogden -- Don Alexander, pitching coach; hitting coach and fourth coach to be determined.
• Arizona Rookie League -- Greg Sabat, pitching coach; Aaron Bates and Robert Fick, hitting coaches; fourth coach to be determined.