Upper back tenderness sidelines Seager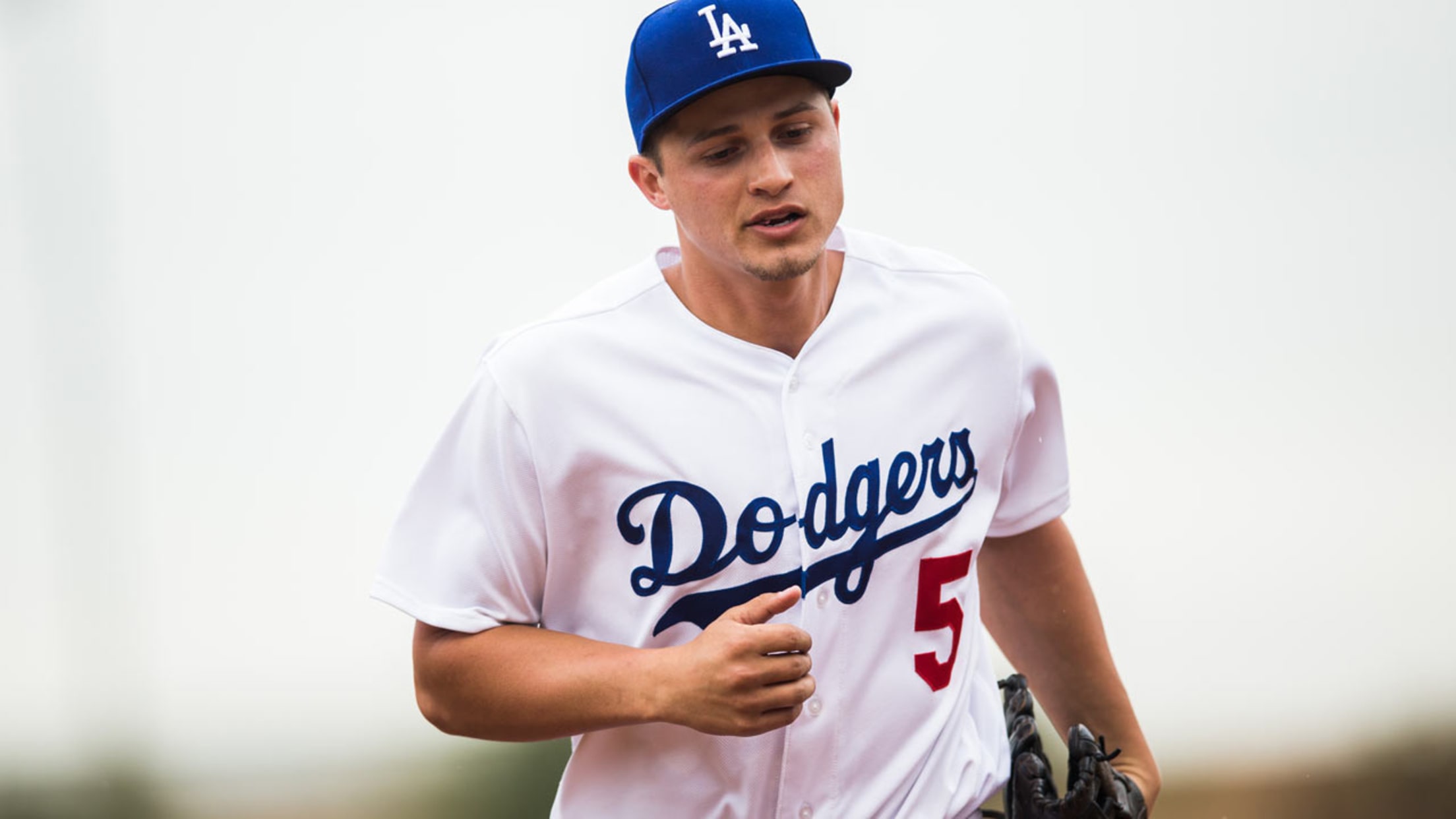 Dodgers manager Dave Roberts said Corey Seager's latest injury occurred "on a throw or awkward movement." (Getty)
PHOENIX -- Dodgers shortstop Corey Seager was sidelined again on Saturday, this time with upper back tenderness.Seager, who returned to Cactus League action on Friday after missing three days with a right shin bruise, was told to "lay low" on Saturday and not swing a bat, manager Dave Roberts said.Roberts
PHOENIX -- Dodgers shortstop Corey Seager was sidelined again on Saturday, this time with upper back tenderness.
Seager, who returned to Cactus League action on Friday after missing three days with a right shin bruise, was told to "lay low" on Saturday and not swing a bat, manager Dave Roberts said.
Roberts said the injury didn't occur on a swing but "on a throw or awkward movement." Seager was involved in a tricky double play on Friday, taking a flip from second baseman John Forsythe and making powerful, yet off-balance throw to first base.
"Right now, with so many days left in [Spring Training], what we [will] do is err on the side of caution and he won't swing the bat today," Roberts said.
Before Friday, Seager hadn't played since Monday -- when he fouled a pitch off his right shin. Seager missed nearly two weeks last spring with a twisted knee, but that didn't stop him from going on to unanimously win the National League Rookie of the Year award and finish third in NL Most Valuable Player voting.
Ken Gurnick has covered the Dodgers for MLB.com since 2001.