Dodgers to stick with 8-man bullpen
Roberts meets with Hatcher about struggles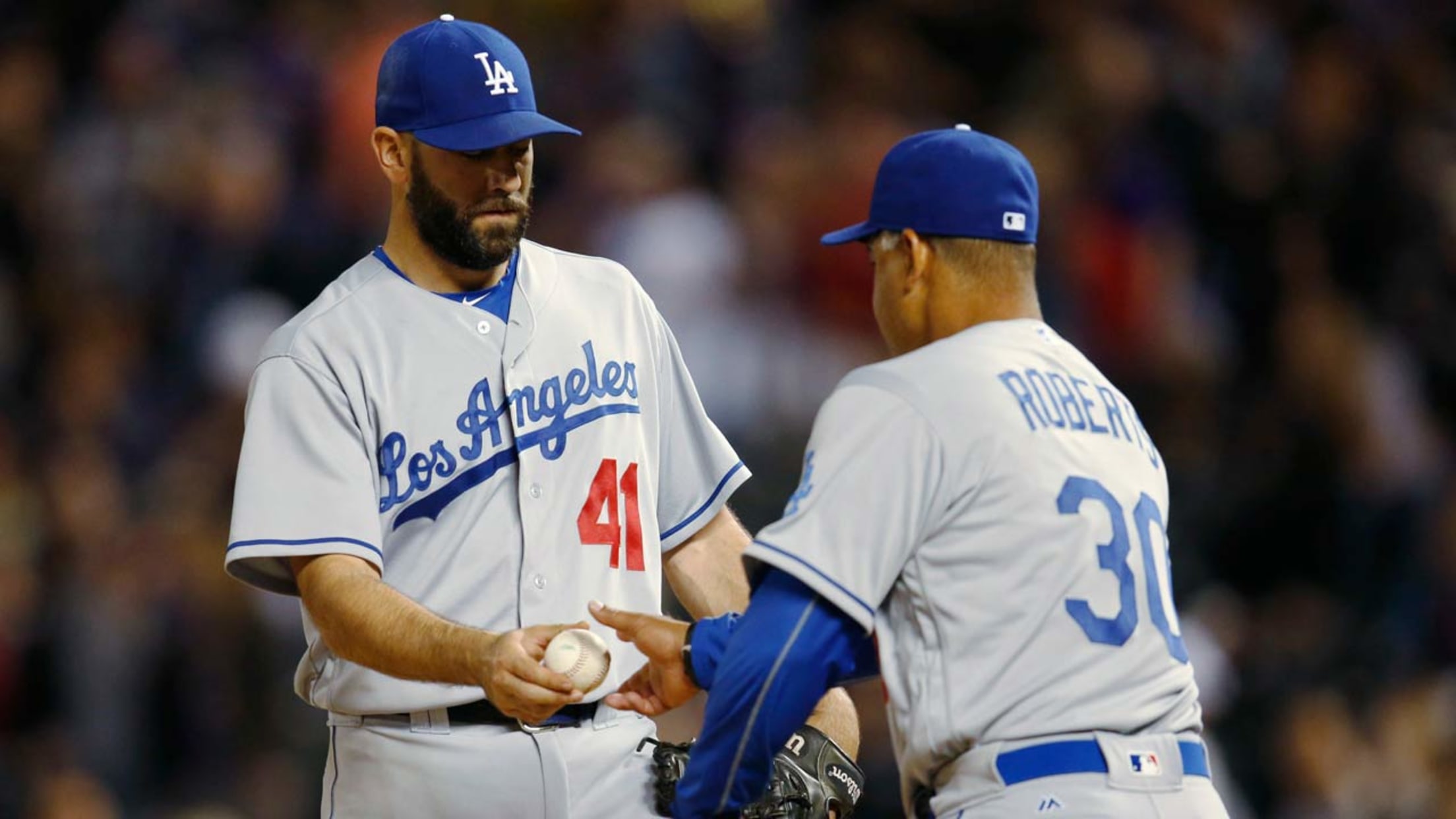 Manager Dave Roberts reassured reliever Chris Hatcher. (AP)
SAN DIEGO -- A combination of short starts that have taxed an inconsistent bullpen and the impressive one-inning outing Thursday night by journeyman Chin-hui Tsao led the Dodgers to change plans and continue with eight relievers.Tsao was called up for the final game of the Angels series and the club
SAN DIEGO -- A combination of short starts that have taxed an inconsistent bullpen and the impressive one-inning outing Thursday night by journeyman Chin-hui Tsao led the Dodgers to change plans and continue with eight relievers.
Tsao was called up for the final game of the Angels series and the club was expected to replace him Friday with a position player. But Tsao had a 1-2-3 eighth inning in Anaheim, and those are not to be taken for granted in times of bullpen crisis.
Manager Dave Roberts, citing the 4 1/3-inning start of Ross Stripling Thursday, a 4 1/3-inning start by Mike Bolsinger on Wednesday and Kenta Maeda's four-inning start Monday, said the Dodgers will keep the eighth reliever through the next six games before reassessing.
"Where our 'pen is now, we can work through a National League game with a four-man bench," said Roberts. "I want to see how Tsao pitches in certain spots."
Roberts said he met with struggling reliever Chris Hatcher, whose ERA is up to 6.35 after beginning the season as the setup man.
"We talked," said Roberts. "I just felt it was time for me to talk about the things he's going through, to reset. When you're not doing well, you have a tendency to try harder and do more. I wanted him to know we're still behind him. When you try to be perfect, you end up going the other way and hitting the big part of the plate. I think he's trying to be too perfect. For me, just intervene and have a conversation and take away some of the pressure.
"Any player that struggles, you lose the edge or swagger or confidence. It was important for me to have that conversation and get that swagger back."
Ken Gurnick has covered the Dodgers for MLB.com since 2001.