In postseason, LA asks Hill for shot at division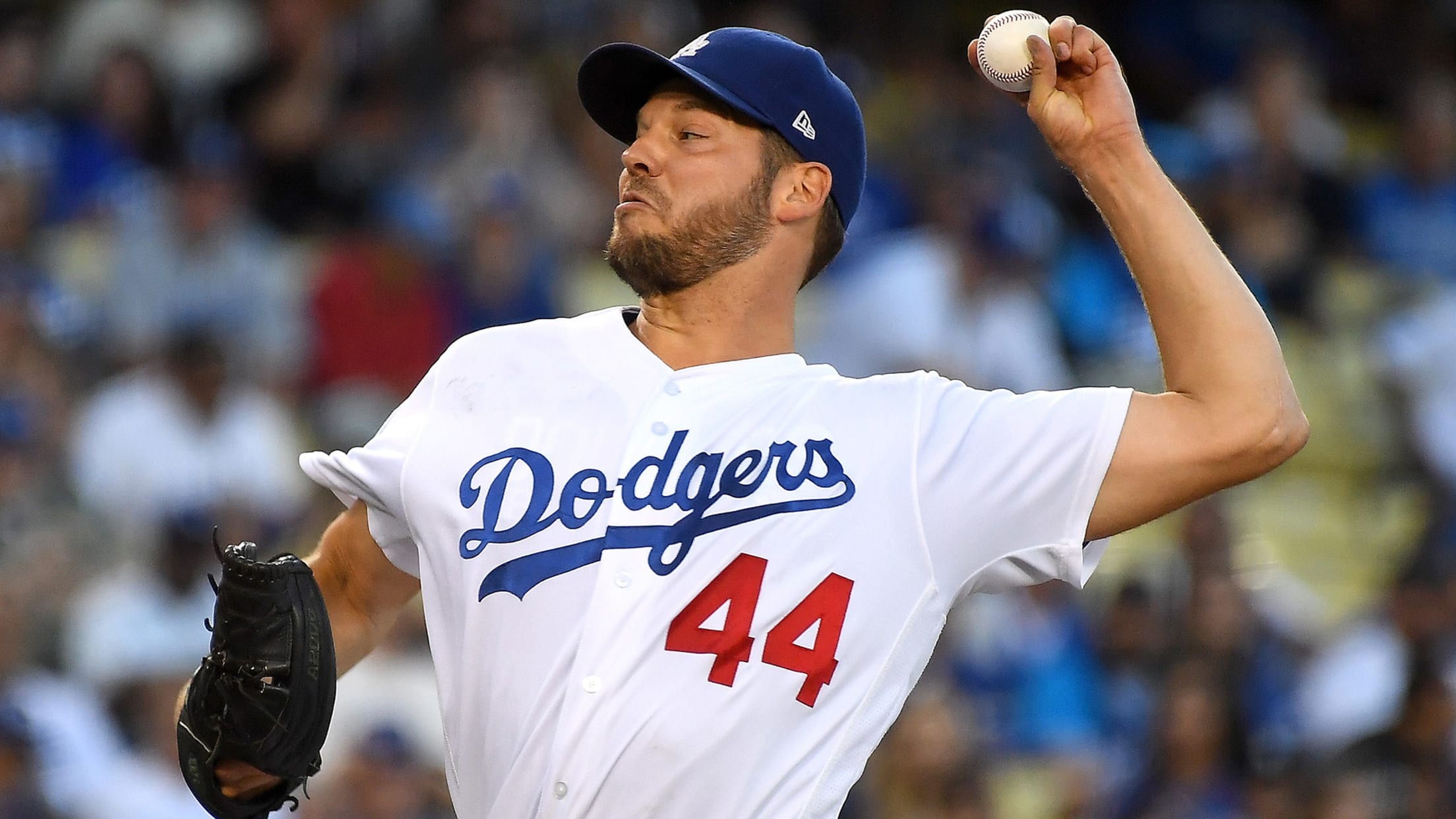 LOS ANGELES, CA - SEPTEMBER 22: Rich Hill #44 of the Los Angeles Dodgers throws in the first inning of the game against the San Diego Padres at Dodger Stadium on September 22, 2018 in Los Angeles, California. (Photo by Jayne Kamin-Oncea/Getty Images) (Jayne Kamin-Oncea/Getty Images)
SAN FRANCISCO -- After celebrating their clinching on Saturday, the Dodgers weren't immediately sure what lay ahead for them.But they decided late Saturday night to start Rich Hill in Game 162 against the Giants on Sunday afternoon. If they win, and the Rockies lose to the Nationals, the Dodgers would
SAN FRANCISCO -- After celebrating their clinching on Saturday, the Dodgers weren't immediately sure what lay ahead for them.
But they decided late Saturday night to start Rich Hill in Game 162 against the Giants on Sunday afternoon. If they win, and the Rockies lose to the Nationals, the Dodgers would claim their sixth straight National League West title.
The Dodgers were considering starting rookie Walker Buehler, but apparently will hold him back to start a potential winner-take-all division tiebreaker game against the Rockies on Monday, or the NL Wild Card Game on Tuesday. Right now, the teams are tied at 90-71. Both of them are going to the postseason, either as the NL West champion or the NL's second Wild Card. Either of them could face any of the other three NL postseason clubs: the Cubs and Brewers, who are tied for the NL Central in a situation similar to the NL West, and the NL East champion Braves.

• Tiebreaker scenarios explained
That's a lot of uncertainty for a team that won the last five NL West titles. Dave Roberts managed two of those and the differences are stark.
"You're talking about workload, rest, less travel, setting up a rotation," he said. "Things we've had the luxury of having the last few years. But teams have done it through the Wild Card. With the depth we have, it keeps coming back to that word, but it rings true with our club."
A Game 163 against the Rockies would be played at Dodgers Stadium and with a 40-man roster, but the roster is reduced to 25 for all postseason games beginning with the Wild Card. The Dodgers have deployed their deep roster by utilizing platoons at nearly every position but shortstop and third base, where Manny Machado and Justin Turner are regulars. Catcher Yasmani Grandal is right behind in workload.
• Shop for Dodgers postseason gear
If the Dodgers can set up their starting rotation as preferred, it would be Clayton Kershaw, Buehler, Hyun-Jin Ryu and Hill. Former starters Kenta Maeda, Alex Wood and Thomas Stripling have been in the bullpen recently, although Roberts said a spot start by Wood isn't out of the question.
The Dodgers went 12-7 against Colorado this year (6-3 at home).
Ken Gurnick has covered the Dodgers for MLB.com since 2001.