Fastball command off, curveball better for Hill in latest start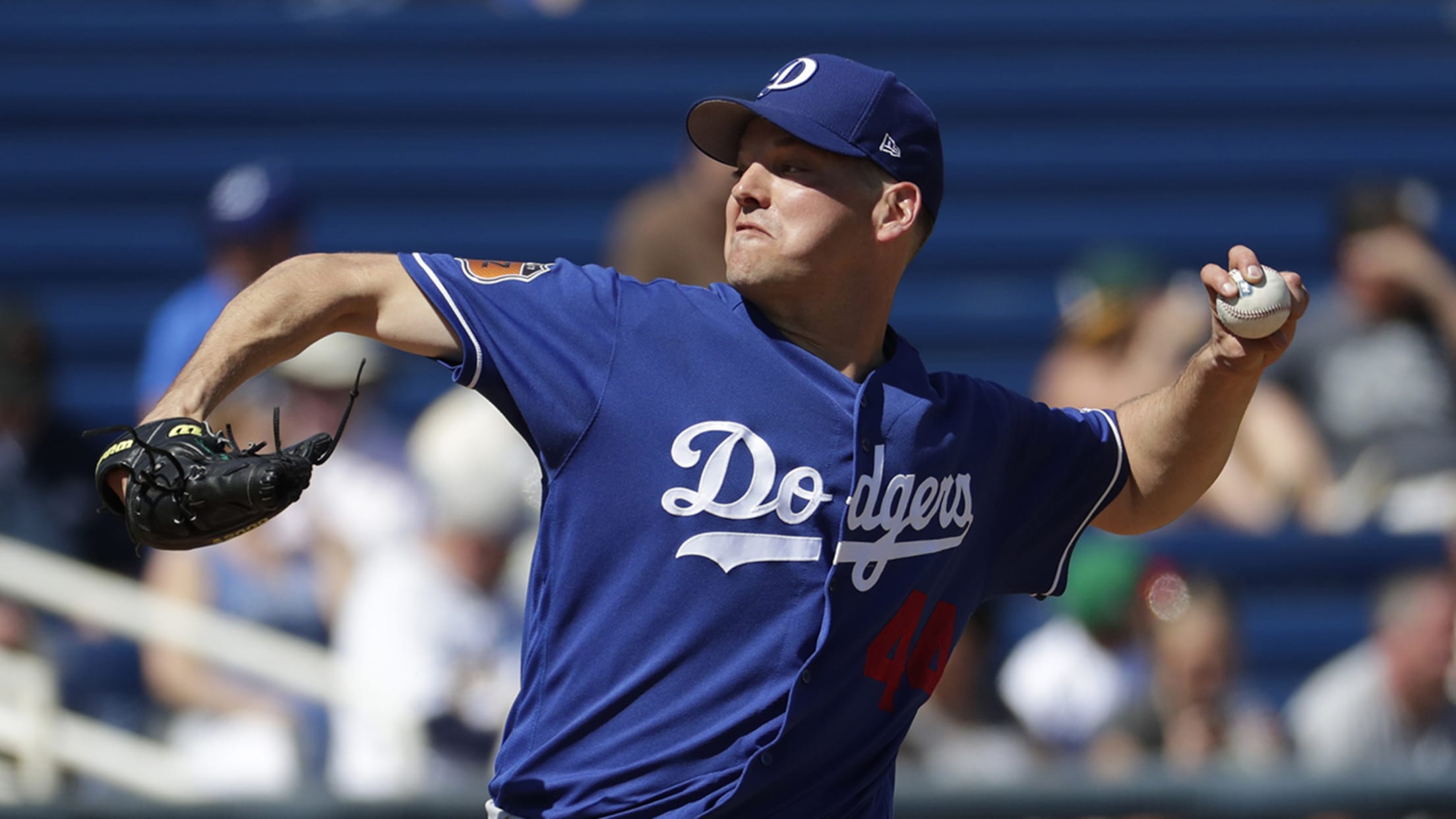 Rich Hill allowed an unearned run over 3 2/3 innings against the Reds. (AP) (Matt York/AP)
PHOENIX -- Rich Hill said Spring Training struggles are nothing new, so he isn't panicking because they continued on Tuesday, even if his body language on the mound expressed frustration with a persistent lack of pitch command.Hill showed modest improvement in a strange 3 2/3 innings in a 6-5 win
PHOENIX -- Rich Hill said Spring Training struggles are nothing new, so he isn't panicking because they continued on Tuesday, even if his body language on the mound expressed frustration with a persistent lack of pitch command.
Hill showed modest improvement in a strange 3 2/3 innings in a 6-5 win over the Reds at Camelback Ranch-Glendale. He allowed one unearned run (his errant pickoff) on one hit, but he also issued three four-pitch walks, pitched behind in the count to most batters and threw so many pitches (60) that extra ones in the bullpen afterward were unnecessary and unwise.
"Certain guys have a little more rope," Dodgers manager Dave Roberts said about the evaluation process for a veteran like Hill. "Today was exceptional in the sense that he didn't have command of really any of his pitches. I don't know if it's mechanical or what, but Rich didn't have a good feel."
Hill said his trademark curveball was better than his previous starts this spring.
"I threw a lot of good breaking balls for strikes, that's for sure, but working on fastball command is the biggest thing," Hill said. "I feel great physically. Mechanically, just getting more conviction on the fastball is really the biggest step moving forward. There were some good breaking balls, a few good fastballs. Overall, still a work in progress, that's for sure."
Hill fought mechanics to the point of inserting a hesitation in his delivery to several batters, attempting to find the elusive timing of a fastball that three times reached the backstop.
"It's a timing thing," Hill said. "I talked to [pitching coach] Rick [Honeycutt] between innings. I didn't feel I was getting my hand out front for the release point of the fastball. I thought if I hesitate over the rubber, I might give my hand more time to catch up."
Hill has a 7.27 ERA in four spring starts in 2017 with 10 walks in 8 2/3 innings. His career spring ERA is 5.68, and last year with Oakland, he posted an 11.25 ERA with 15 walks in 12 frames.
Nonetheless, with this week's adjustment in the rotation, Hill now slots third behind Clayton Kershaw and Kenta Maeda, with the fourth and fifth spots still to be announced. The apparent front-runners for those are Brandon McCarthy and Alex Wood, assuming the Dodgers follow through on indications that Julio Urias will begin the season in extended spring. Hyun-Jin Ryu and Scott Kazmir are also competing for starting jobs.
Ken Gurnick has covered the Dodgers for MLB.com since 2001.