Dodgers to open, close '18 against Giants
Schedule includes home date for Jackie Robinson Day vs. D-backs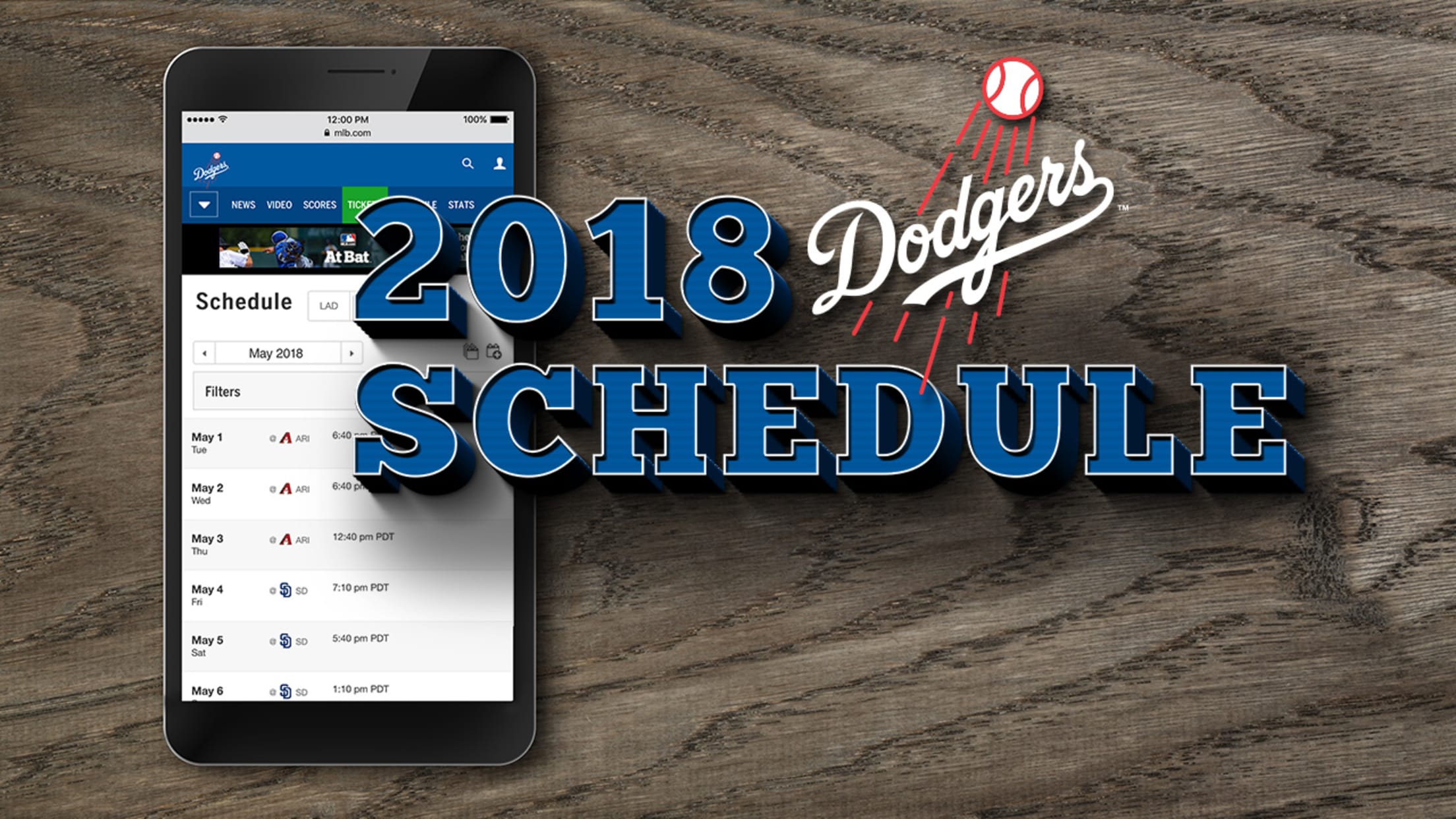 The Dodgers will open the 2018 season at home against the Giants on Thursday, March 29, and close the regular season against the Giants at AT&T Park as Major League Baseball on Tuesday released next year's preliminary schedule.• 2018 Dodgers scheduleThe Dodgers' slate finds them at Dodger Stadium for many
The Dodgers will open the 2018 season at home against the Giants on Thursday, March 29, and close the regular season against the Giants at AT&T Park as Major League Baseball on Tuesday released next year's preliminary schedule.
• 2018 Dodgers schedule
The Dodgers' slate finds them at Dodger Stadium for many of the summer holidays -- Mother's Day (May 13 vs. Cincinnati), Memorial Day (May 28 vs. Philadelphia), Father's Day (June 17 vs. San Francisco), Independence Day (July 4 vs. Pittsburgh) and Labor Day (Sept. 3 vs. Mets).
And in what has become a traditional tribute, the Dodgers will be home to celebrate Jackie Robinson Day on April 15, taking on the D-backs.
In Interleague Play, the Dodgers will have their home-and-home Freeway Series against the Angels on July 6-8 in Anaheim and July 13-15 at Dodger Stadium. Next year's slate also includes series against the A's (April 10-11), Rangers (June 12-13) and Astros (Aug. 3-5) at home, while traveling to Oakland (Aug. 7-8), Seattle (Aug. 17-19) and Texas (Aug. 28-29).
The season opens in March to accommodate the collective bargaining agreement that requires an expanded 187-day season, up from the previous 183-day season. The season-opening series will be four games with the Giants, the regular-season-closing series will be three games at AT&T Park.
The Dodgers play 52 home games and 44 road games before the All-Star break, then 29 home games and 37 road games after the break. The All-Star Game presented by Mastercard will be at Nationals Park on July 17. The Dodgers come out of the break with a 10-game road trip to Milwaukee, Philadelphia and Atlanta.
Ken Gurnick has covered the Dodgers since 1989, and for MLB.com since 2001.