Mattingly says 2018 was an evaluation year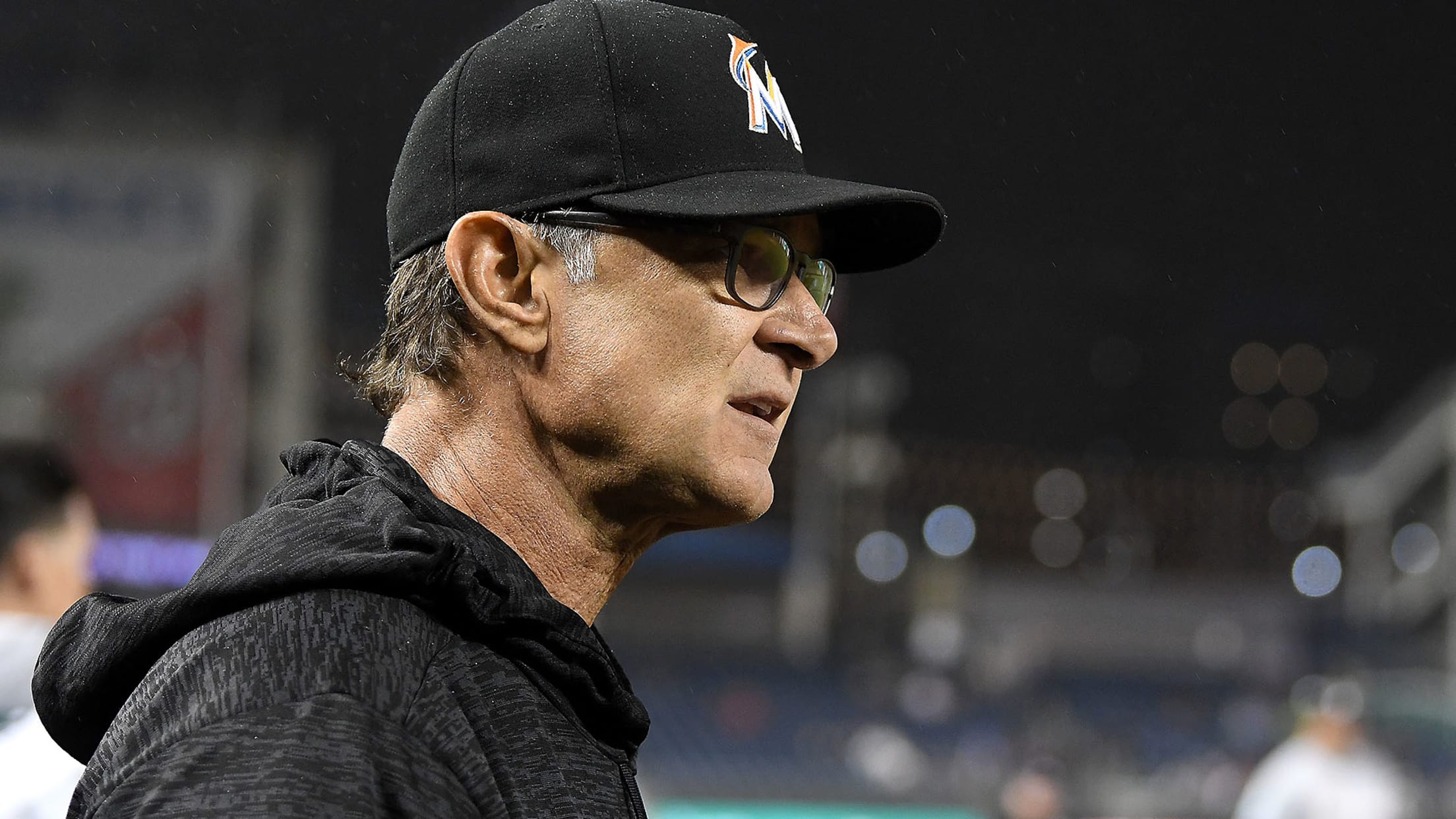 WASHINGTON, DC - SEPTEMBER 24: Manager Don Mattingly #8 of the Miami Marlins watches the game in the second inning against the Washington Nationals at Nationals Park on September 24, 2018 in Washington, DC. (Photo by Greg Fiume/Getty Images) (Greg Fiume/Getty Images)
NEW YORK -- With a young, inexperienced roster, Marlins manager Don Mattingly knew wins would be hard to come by in 2018. So the year became as much about development, and building for a brighter future."You see the guys you lose, and you know trying to replace that production in
NEW YORK -- With a young, inexperienced roster, Marlins manager Don Mattingly knew wins would be hard to come by in 2018. So the year became as much about development, and building for a brighter future.
"You see the guys you lose, and you know trying to replace that production in the first year of a build is going to be hard, realistically," Mattingly said Sunday before the season finale against the Mets at Citi Field. "You don't think like that from the standpoint of how you're going to prepare and go about your business."
Sunday capped Mattingly's third season with the Marlins, and barring something unforeseen, he is expected back in 2019, the final year of his contract.
The rest of the staff, however, is up in the air. In the next couple of days, the organization will decide who will be renewed or not.
But in summarizing their last-place finish in the National League East, Mattingly said in many ways, this season was played to evaluate who fits in moving forward.
"You have a pretty good idea of what you're in for when you're taking two Rule 5 kids, and you're going to have a young club," Mattingly said. "You're going to have a young pitching staff."
The Marlins carried right-handers Elieser Hernandez and Brett Graves, their two Rule 5 picks, the entire season. Next year, both are eligible to start off in the Minor Leagues to continue their development.
The Marlins also stuck with rookie center fielder Lewis Brinson, who had his struggles, but was offered the opportunity to work through things at the big league level.
Asked what the team needs moving forward, Mattingly noted position players, and he gave losing 1-0 in 13 innings to the Mets on Saturday as an example.
"I talked about it the other day," Mattingly said. "What do we do? We go 13 innings, 12 scoreless and don't put a run on the board. If you can't score, you're not going to win games. And you can't just count on your pitching to shut people out on a daily basis."
Worth noting
• All-Star catcher J.T. Realmuto was the honorary player/manager on Sunday. It's something Mattingly has done on Closing Day in each of the past three seasons. A.J. Ellis managed the finale in 2017, and Martin Prado in 2016.
Realmuto enjoyed his best season, .277/.340/.484 with 21 home runs and 74 RBIs.
"Any season a team struggles is difficult for everybody," Realmuto said. "Nobody likes to lose. I feel like we're taking steps in the right direction, it's a process. But there have definitely been times that it's been difficult, that's for sure."
Asked about a possible contract extension or perhaps being traded in the offseason, he added: "To be honest, I don't really have an approach right now. It's kind of, see how it goes. There's no telling what's going to happen in the offseason. For me, I've just got to take it day by day, and see what happens."
• Rookie right-hander Pablo Lopez (right shoulder strain) and lefty Caleb Smith (left lat surgery) are both expected to be ready for Spring Training.