Pedroia set for rehab games with Pawtucket
Thornburg to pitch back-to-back days in Triple-A; JBJ expected back Saturday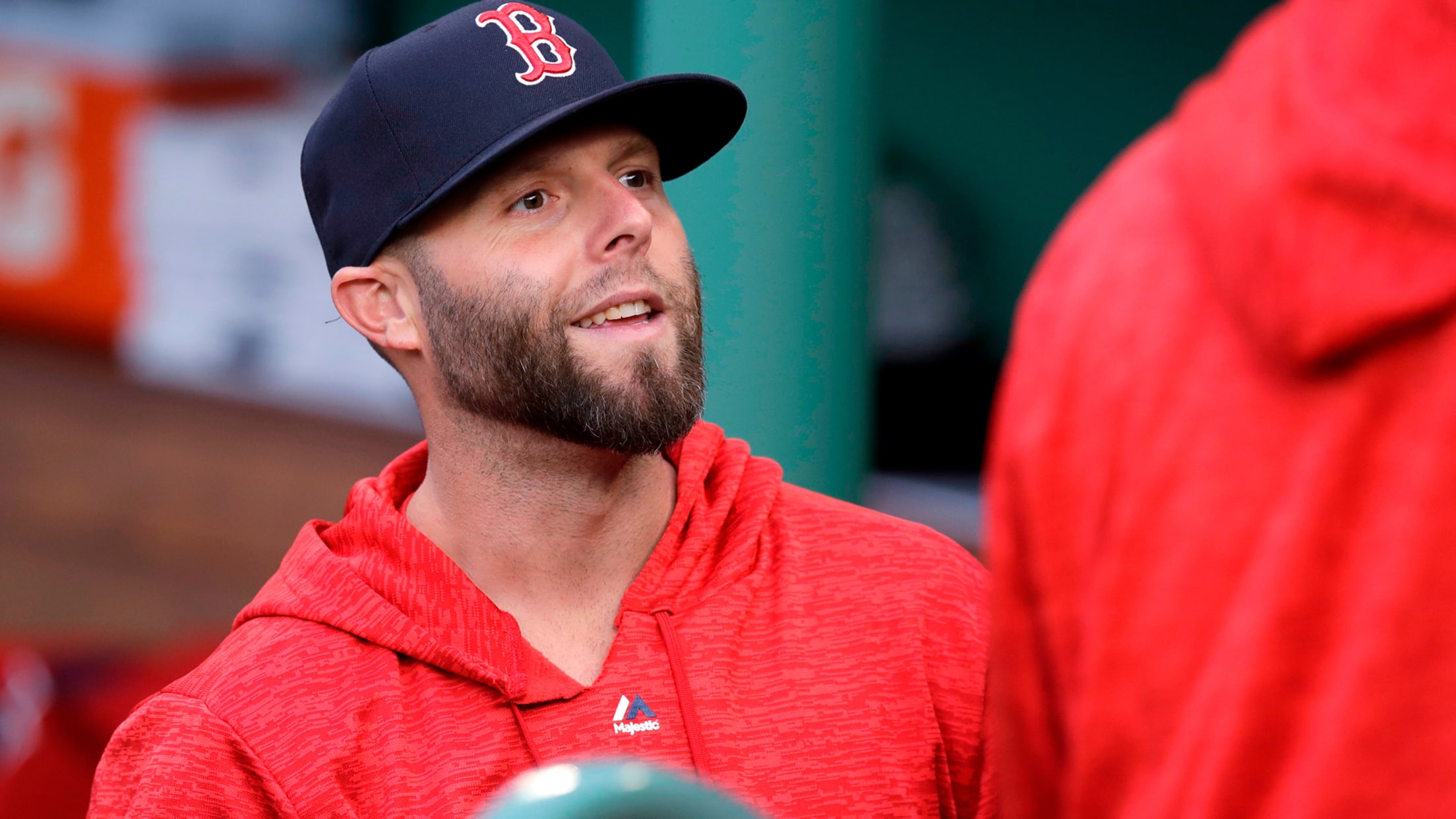 TORONTO -- Second baseman Dustin Pedroia continues to make progress on his road back to the Red Sox lineup, and he's expected to play with Triple-A Pawtucket on either Monday or Tuesday.Before the Red Sox's series opener against the Blue Jays on Friday, manager Alex Cora said Pedroia took seven
TORONTO -- Second baseman Dustin Pedroia continues to make progress on his road back to the Red Sox lineup, and he's expected to play with Triple-A Pawtucket on either Monday or Tuesday.
Before the Red Sox's series opener against the Blue Jays on Friday, manager Alex Cora said Pedroia took seven at-bats earlier in the day in extended spring training.
"He feels like he's getting closer," Cora said. "All the soreness from Spring Training is almost gone, so we feel comfortable."
Pedroia also got some defensive work in, and Cora said the four-time American League All-Star will return to the lineup as a second baseman, with no need for him at designated hitter.
The 34-year-old was limited to 105 games in 2017 and underwent surgery on his left knee following the season to restore cartilage.
Thornburg nears return
Reliever Tyler Thornburg will be joining Pedroia in Pawtucket, where he is expected to make back-to-back appearances to round out his rehab from 2017 thoracic outlet syndrome surgery.
On Thursday, Thornburg allowed two runs on two hits and a walk over two-thirds of an inning for Double-A Portland.
"It was good. He pitched with conviction," Cora said. "The next step is Monday and Tuesday in [Triple-A] Pawtucket. Obviously, we'll see how he comes out tomorrow, but if everything is fine this weekend, he'll pitch Monday and Tuesday."
Thornburg last pitched in the Majors in 2016 with the Brewers. That season, the right-hander posted a 2.15 ERA over 67 innings with 90 strikeouts.
Bradley expected back Saturday
Jackie Bradley Jr. was out of the lineup again Friday, but Cora expects to have him play on Saturday in the second game of the series against the Blue Jays.
"Yesterday, batting practice was good," Cora said. "Today, we got in late. We wanted to hit early, but we've got to get our rest, too. He'll take BP today, keep working on it, and we'll see where it goes. Likely he'll play tomorrow."
Bradley did not play in the Red Sox's previous two games against the Yankees and opened the series in Toronto with a .173 average and .528 OPS.
Keegan Matheson is a contributor to MLB.com.