Baker meets with Torre, talks rule changes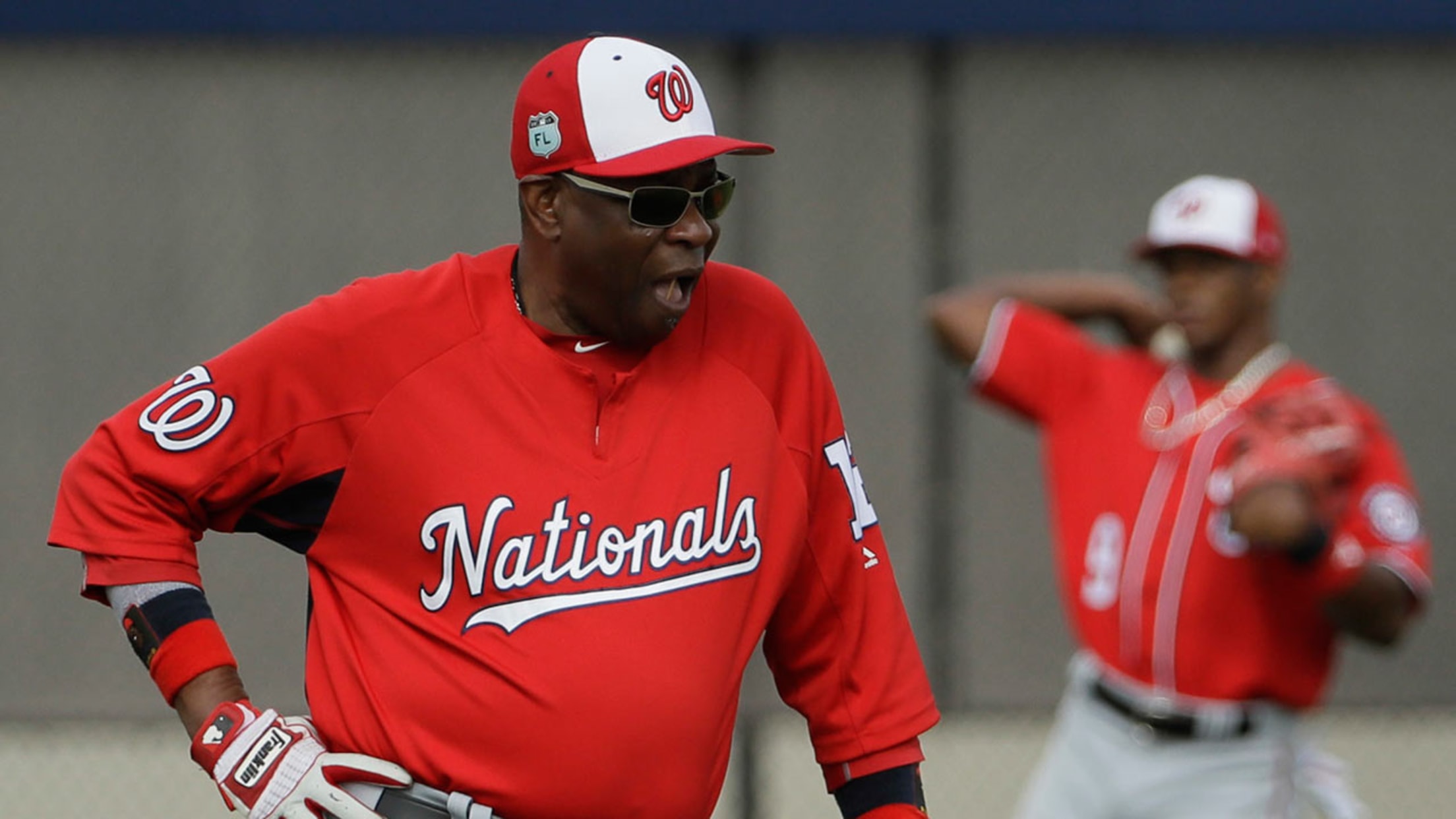 Dusty Baker will sit down with his coaches to discuss how any new rules will affect strategy. (AP)
PORT ST. LUCIE, Fla. -- Nationals manager Dusty Baker met with Joe Torre, Major League Baseball's chief baseball officer, prior to Saturday's 8-6 victory against the Mets to discuss some of the potential new rule changes for the 2017 season.Among them was the change to the intentional walk. In a
PORT ST. LUCIE, Fla. -- Nationals manager Dusty Baker met with Joe Torre, Major League Baseball's chief baseball officer, prior to Saturday's 8-6 victory against the Mets to discuss some of the potential new rule changes for the 2017 season.
Among them was the change to the intentional walk. In a change proposed by the Commissioner's office, pitchers would no longer be required to lob four pitches out of the strike zone to issue an intentional pass. Instead, managers can now just signal from the dugout with four fingers that he intends to give a player a free base.
"A big change," Baker said.
The meeting, which Torre holds with each manager during the spring, also consisted of some of MLB's other initiatives to improve the pace of play, and Baker said he and his staff would have to eventually sit down and go over each change.
"You give feedback, you ask questions, but it is what it is," Baker said. "You have to adhere to the rules, like or dislike. It doesn't matter."
Nats notes
• Max Scherzer was scheduled to throw a bullpen Saturday morning at the Nationals' complex, the first time he has thrown off a mound this spring. Baker said new Nats catcher Matt Wieters would catch in an effort to help increase their familiarity with each other.
• Initially, first baseman Ryan Zimmerman was scheduled to play Sunday when the Nationals travel to Fort Myers to play the Twins, but with the extra time during Spring Training, Baker decided to ease Zimmerman into games. Baker is taking a similar approach with veteran Jayson Werth, as he did during the spring last year in effort to keep him fresh for the regular season.