Ramos' unlikely big league dream comes true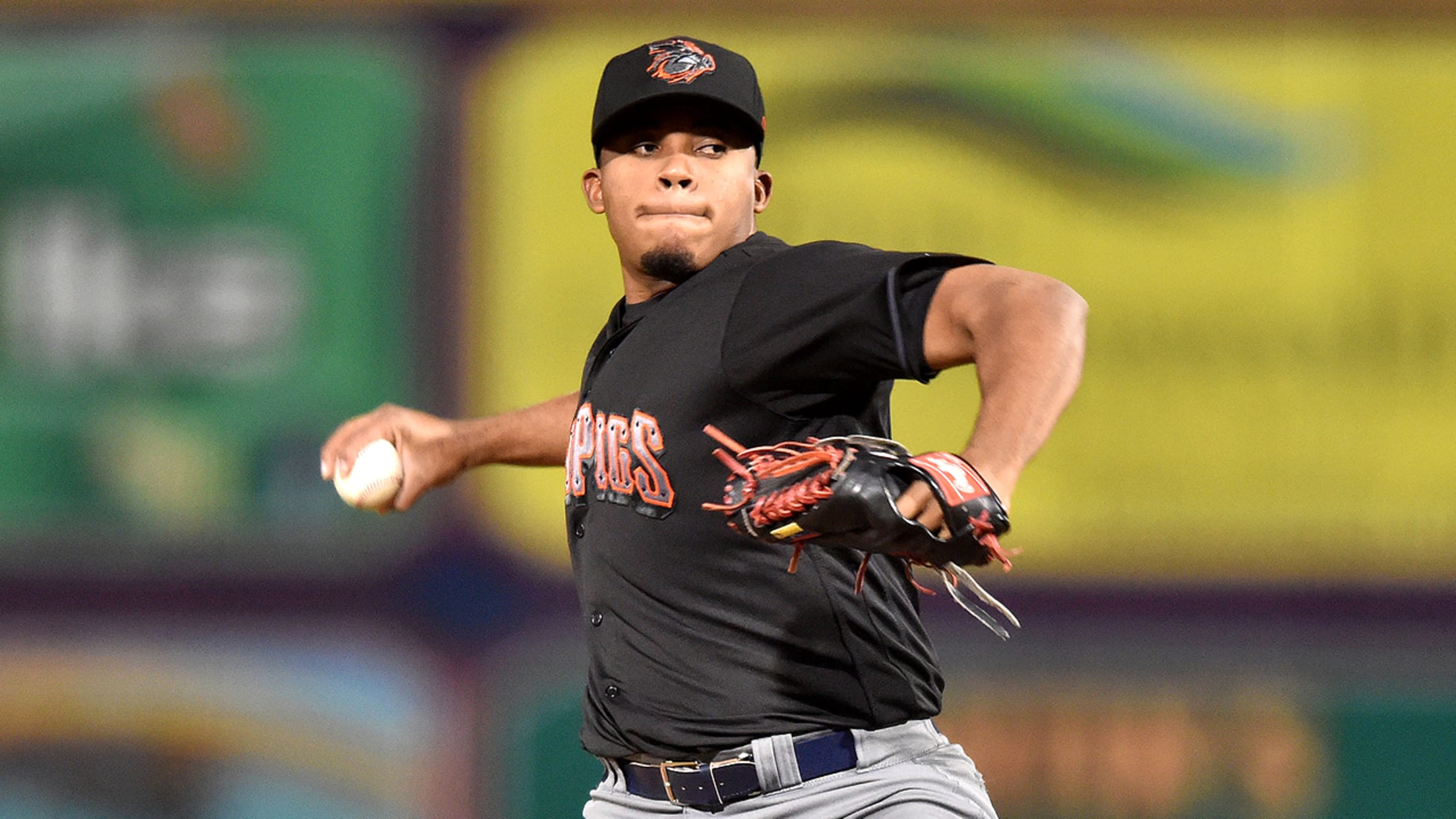 Edubray Ramos pitches for the Lehigh Valley IronPigs on May 20. (Ken Inness/MiLB.com)
SAN FRANCISCO -- Edubray Ramos pitched so poorly in his professional baseball debut in Venezuela in 2010, he spent the next couple of years painting cars with his father and mopping up messes in warehouses.He has come a long way.The Phillies promoted Ramos to the big leagues Friday, when they
SAN FRANCISCO -- Edubray Ramos pitched so poorly in his professional baseball debut in Venezuela in 2010, he spent the next couple of years painting cars with his father and mopping up messes in warehouses.
He has come a long way.
The Phillies promoted Ramos to the big leagues Friday, when they placed right-hander Andrew Bailey on the 15-day disabled list with a strained left hamstring. Ramos, 23, is one of the first names folks in the organization mentioned as a potential closer after the Phillies traded Ken Giles to the Astros in December.
Ramos, the Phillies' No. 28 prospect, has lived up to the hype this season, going a combined 2-1 with a 1.16 ERA and 10 saves in 26 appearances with Double-A Reading and Triple-A Lehigh Valley. He struck out 41 and walked four in 38 2/3 innings.
"I never imagined this," Ramos said through the Phillies' interpreter. "I was out of baseball. It was impossible for me to imagine this. It's a beautiful moment for me. I just want to take advantage of this opportunity."
The Cardinals signed Ramos as an amateur free agent in 2010, but his few appearances in Venezuela did not go well. The Cardinals moved their academy to the Dominican Republic, but decided to leave Ramos behind.
Ramos spent the next couple of seasons out of baseball, but after a successful tryout with the Phillies, he signed a contract in November 2012.
He said he got no signing bonus, which will make him an amazing find if he pans out.
"I didn't even think I would be able to come back and sign a professional contract," Ramos said.
His fastball sits in the 93-96-mph range, but he also throws a changeup, slider and curveball. He said he worked to get stronger over the past few years, which helped him add velocity to his fastball.
"When you're out of baseball, you realize how hard things can be," Ramos said. "So when I came back to baseball, I made sure I took advantage of the opportunity to stay in the game."
Triple-A pitching coach Dave Lundquist told Ramos about his promotion. Teammate Edward Mujica translated the news.
"I called my parents first," Ramos said. "Then I called my brothers. They know it's been tough for me sometimes. They've helped me through bad moments. They've been with me through the ups and downs. It's very special for them. I couldn't believe it. They couldn't believe it. But I'm here and it's happening. I'm glad it's real."