Encarnacion returns, homers in Minors game
Blue Jays optimistic that slugger will be ready for Opening Day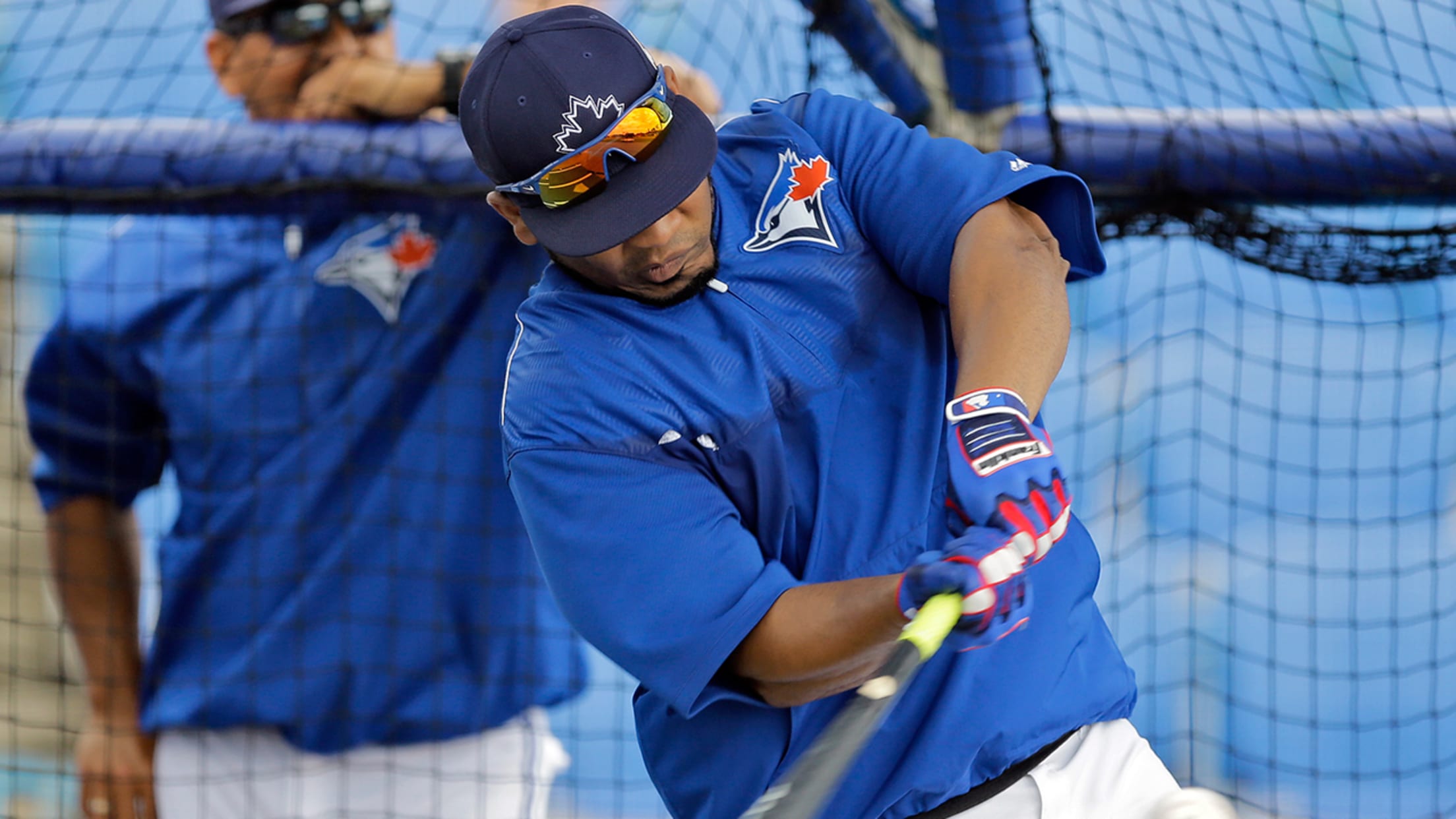 Edwin Encarnacion has missed time at camp due to two injuries, but the Blue Jays expect him to be ready for Opening Day. (AP)
DUNEDIN, Fla. -- Edwin Encarnacion is finally back on track, as he went 1-for-3 with a homer and a walk during his unofficial Spring Training debut in a Minor League game on Monday afternoon.Encarnacion had yet to appear in a game this spring because of an abscessed tooth that was
DUNEDIN, Fla. -- Edwin Encarnacion is finally back on track, as he went 1-for-3 with a homer and a walk during his unofficial Spring Training debut in a Minor League game on Monday afternoon.
Encarnacion had yet to appear in a game this spring because of an abscessed tooth that was pulled early in camp and an oblique injury that later followed. The significant amount of missed time is concerning, but the Blue Jays remain optimistic that he will be ready for Opening Day.
The veteran slugger sees things the same way. He will have the rest of this week to get his timing down on the Minor League side before possibly starting Opening Day against the Rays on April 3.
"I just need to keep doing what I've been doing today, taking a lot of pitches, being aggressive in the strike zone, and I'm going to be ready to go," Encarnacion said after the game. "I only need to be healthy."
The current plan for Encarnacion is to start at designated hitter again on Tuesday and Wednesday. He would then play first base in Minor League games on Thursday and Friday, before getting Saturday off on the eve of the season opener.
Encarnacion's oblique injury has progressed to the point where he no longer requires daily treatment. The discomfort has subsided, and now it's a matter of making up for lost time.
"Feels great," Encarnacion said of returning to the field. "Every time you're healthy, you feel great. That's what I want to be right now, 100 percent, and get back to play in the big leagues."