Marlins reinstate Jackson from disabled list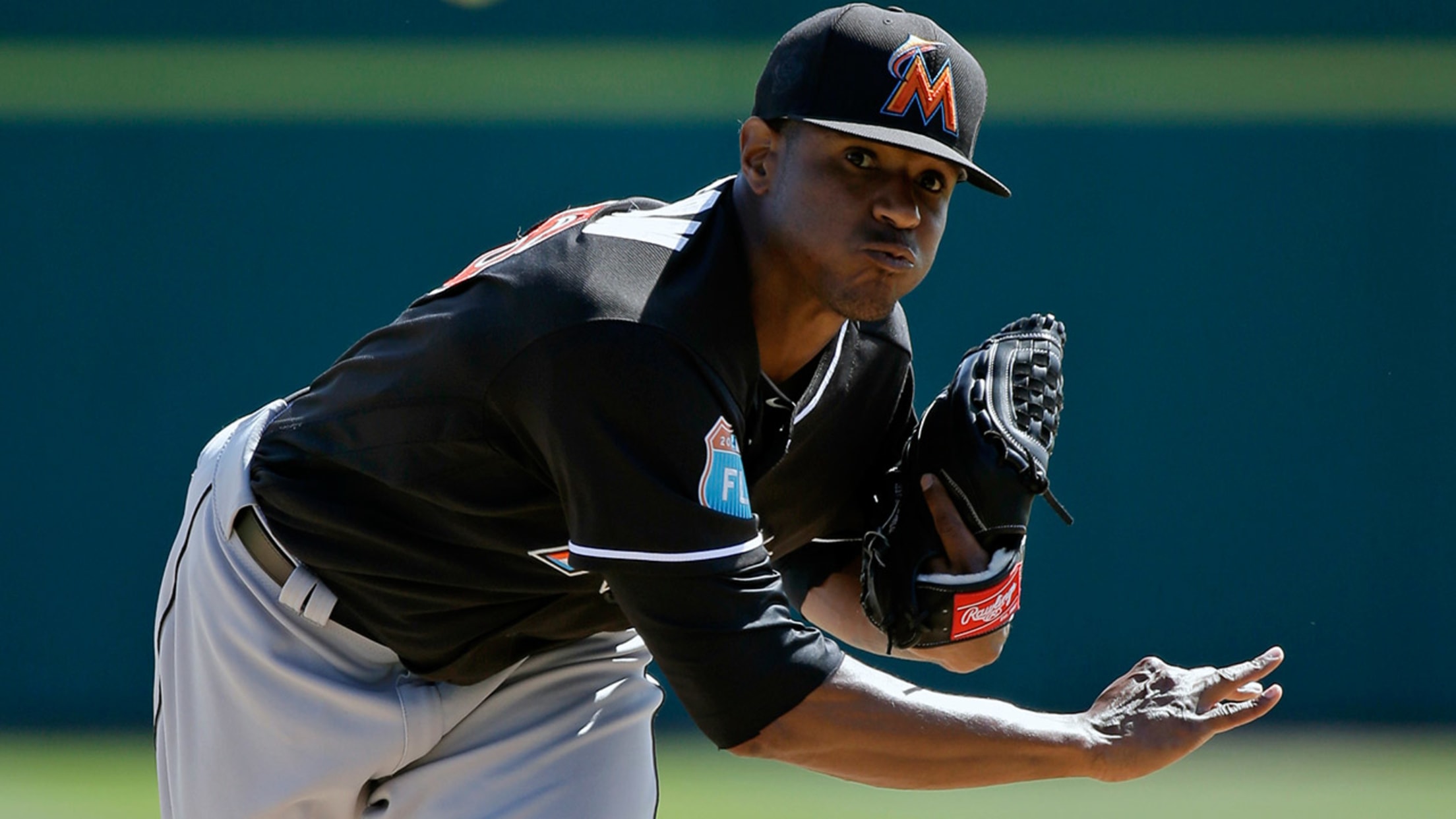 Edwin Jackson had a 2.45 ERA with the Marlins this season before landing on the DL. (AP)
MIAMI -- A little more than a month after going on the disabled list, Edwin Jackson has rejoined the Marlins' bullpen. The club announced on Friday that the 32-year-old right-hander has been reinstated after being out with a right triceps strain.The return of Jackson was expected after lefty Jarlin Garcia
MIAMI -- A little more than a month after going on the disabled list, Edwin Jackson has rejoined the Marlins' bullpen. The club announced on Friday that the 32-year-old right-hander has been reinstated after being out with a right triceps strain.
The return of Jackson was expected after lefty Jarlin Garcia was optioned to Double-A Jacksonville on Thursday.
Miami once again is carrying all right-handed relievers in its bullpen. Jackson is a long-relief option. The veteran went on the DL on April 19 after posting a 2.45 ERA in 3 2/3 innings.
Jackson noted his injury felt like "a golf ball in my triceps."
"So they went in, broke it up," Jackson said. "A little anti-inflammatory. I took three days off from throwing and was back throwing. It was more muscle.
Jackson made two rehab assignment appearances for Class A Advanced Jupiter, throwing four innings while allowing three runs with three strikeouts and a walk. He tossed a scoreless frame for the Hammerheads on Wednesday.
"It feels pretty good. I'm feeling healthy," Jackson said. "Just go out being in the mix of the game and play.
"Right now, I'm just at a point where I'm just going out and trying not to think about too much stuff. Go out and do what the body allows me to do. Not really think of mechanics, just go out and trust it."
Manager Don Mattingly said with Jackson in long relief, it frees up Jose Urena to be more of an extra hard-throwing setup reliever.
"It frees up Urena to be more of a bridge or possibly a one-inning guy when the other guys can't go," Mattingly said. "It gives us some different options back there."
The Marlins still have lefty reliever Mike Dunn on the DL. Dunn, who has missed all season with a left forearm strain, is scheduled to throw a simulated game on Saturday. His expected return is either late May or early June.