Every MLB team's 'likeliest' Hall of Famer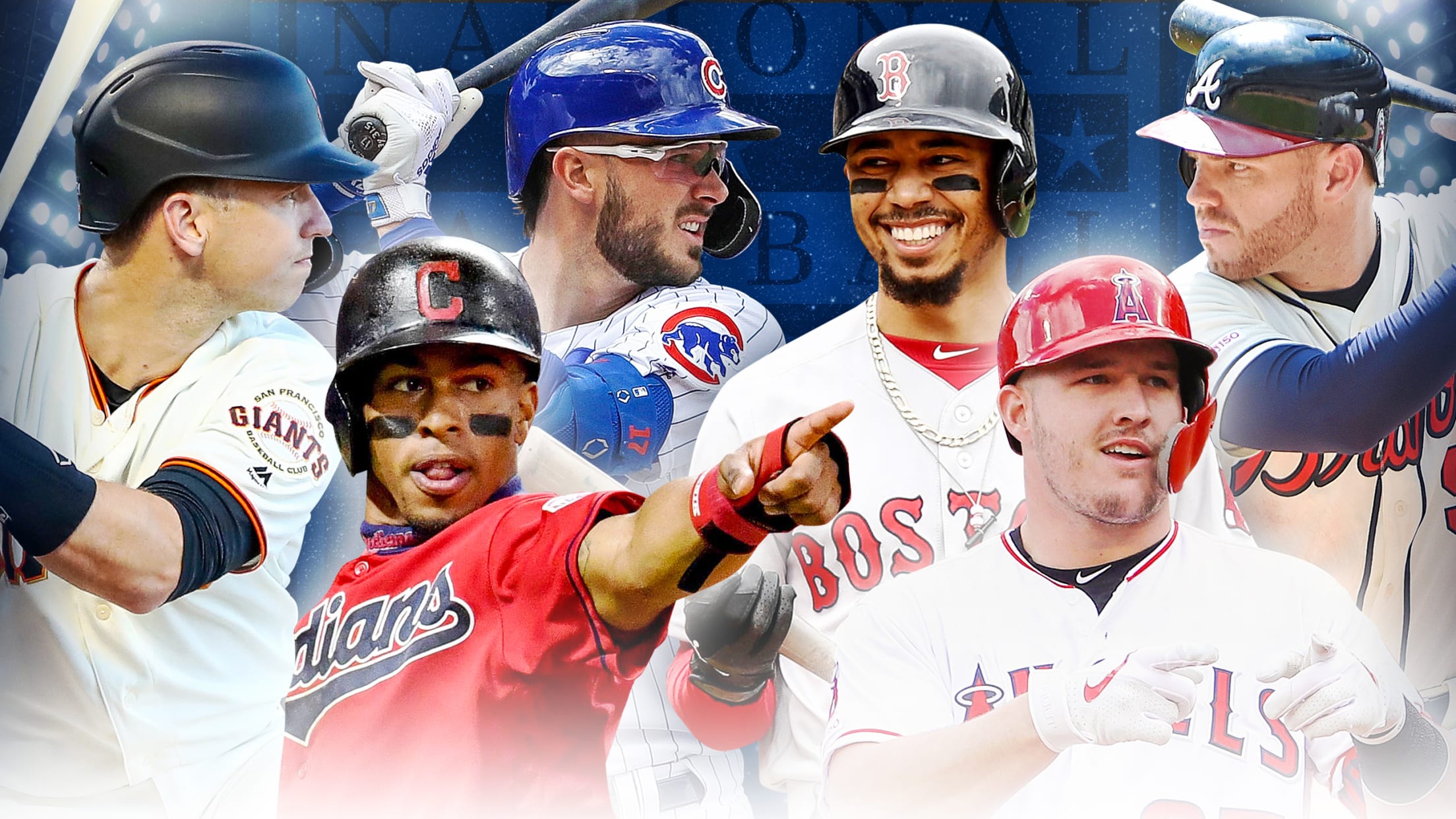 On Sunday, six players were inducted into the National Baseball Hall of Fame. Headlining this year's class was Yankees closer Mariano Rivera, the first player to be unanimously voted in by the Baseball Writers' Association of America. Counting Rivera, 19 players have been enshrined in Cooperstown as a Yankee. New
On Sunday, six players were inducted into the National Baseball Hall of Fame. Headlining this year's class was Yankees closer Mariano Rivera, the first player to be unanimously voted in by the Baseball Writers' Association of America.
Counting Rivera, 19 players have been enshrined in Cooperstown as a Yankee. New York boasts an impressive Hall of Fame pedigree, but not every Major League team is as lucky. The Marlins, Nationals, Rays and Rockies all have zero Hall of Fame players. Here's a look at every team's best bet for its next (or first) Hall of Famer.
AMERICAN LEAGUE EAST
Blue Jays -- Vladimir Guerrero Jr., 3B
Vlad Jr. has only played 70 Major League games, but (a) that's 70 games more than the next guy on the list and (b) have you seen this dude hit? Just stay healthy, young Vlad.
Orioles -- Adley Rutschman, C
The rebuilding Orioles don't have an obvious candidate, so we'll go with the guy who was just taken with the No. 1 overall pick in the Draft last month and played in his first Minor League game a few days ago. No pressure, kid.
Rays -- Blake Snell, LHP
Tough call here. Snell is having a down year, but he is only 26 and already has a Cy Young Award under his belt. If he recovers and turns into, say, Chris Sale for the next decade, he'll get in.
Red Sox -- Mookie Betts, RF
Sale might fall short, and Dustin Pedroia's injuries will cost him a spot, so how about the reigning MVP who is only 26?
Yankees -- CC Sabathia, LHP
Getting to 3,000 strikeouts probably gets him over the hump.
AMERICAN LEAGUE CENTRAL
Indians -- Francisco Lindor, SS
The question here is if he ends up leaving as a free agent, which cap does he wear?
Royals -- Adalberto Mondesi, SS
Another tough call. Maybe he singlehandedly brings back the stolen base and gets some sort of revolutionary bonus.
Tigers -- Miguel Cabrera, 1B
No one will remember this current Miguel Cabrera when he is enshrined.
Twins -- Jorge Polanco, SS
Nelson Cruz has a decent chance if he keeps hitting 40 homers for the next decade, but how about the MVP candidate who is only 26?
White Sox -- Eloy Jimenez, OF
At this point, I'm convinced he's going to go crazy and hit 80 homers some season.
AMERICAN LEAGUE WEST
Angels -- Mike Trout, CF
Wait, he's not already inducted? Obviously, Albert Pujols is a more-than-acceptable answer here too: They're both essentially already in.
Astros -- Justin Verlander, RHP
He appears to have secured his spot with this late-career Astros resurgence.
Athletics -- Matt Chapman, 3B
Can he someday be the A's Brooks Robinson?
Mariners -- Felix Hernandez, RHP
He's not going to make it; his decline the past several seasons has been too steep. But if the voters ever change how they see starting pitchers and just reward peak, he'd be a wonderful place to start.
Rangers -- Joey Gallo, OF
He'll have to do this for another 10 years, but at 25, he has the time to do so.
NATIONAL LEAGUE EAST
Braves -- Freddie Freeman, 1B
It's tempting say Ronald Acuna Jr. here, but Freeman has quietly put together a better case for himself than you might think.
Marlins -- Victor Victor Mesa, OF
This guess is as good as any. Wait, does Derek Jeter count?
Mets -- Robinson Cano, 2B
The PED suspension last year hurts, as does his decreased production, but Jay Jaffe's JAWS metric still loves him. There may be some life in that bat yet.
Nationals -- Max Scherzer, RHP
Is this the year he nailed down getting in? It might be.
Phillies -- Bryce Harper, RF
He has plenty of years ahead of him to pump up those numbers. But this isn't as slam dunk as it once seemed.
NATIONAL LEAGUE CENTRAL
Brewers -- Christian Yelich, OF
If the reigning NL MVP keeps this up, he'll become the first player in MLB to hit 50 HR and steal 30 bases in a season. Plus, he's only 27.
Cardinals -- Yadier Molina, C
His contract runs out after next season. The question is whether his induction will be five years after that or one or two more.
Cubs -- Kris Bryant, 3B
He already has an MVP and being an integral part of the 2016 team that finally brought a championship back to Chicago's North Side is going to go a long way.
Pirates -- Josh Bell, 1B
There's no clear answer here, but maybe he goes nuts and hits 50 homers a year for the next 10 years.
Reds -- Joey Votto, 1B
He needs to pick it up over the next couple of years to be one of the most fascinating Hall of Fame cases in recent memory.
NATIONAL LEAGUE WEST
D-backs -- Zack Greinke, RHP
He's higher on the JAWS leaderboard than both Verlander and Clayton Kershaw.
Dodgers -- Clayton Kershaw, LHP
He's almost certainly already in.
Giants -- Buster Posey, C
Catchers are always a crapshoot, but Posey was the undisputed leader of three World Series champions and has won an MVP.
Padres -- Fernando Tatis Jr., SS
Personally, I'm ready to waive the 10-year veteran minimum and would like him in right now.
Rockies -- Nolan Arenado, 3B
The winner of six consecutive NL Gold Gloves, he very well could be Colorado's first Hall of Famer.