Former NL president White left mark on MLB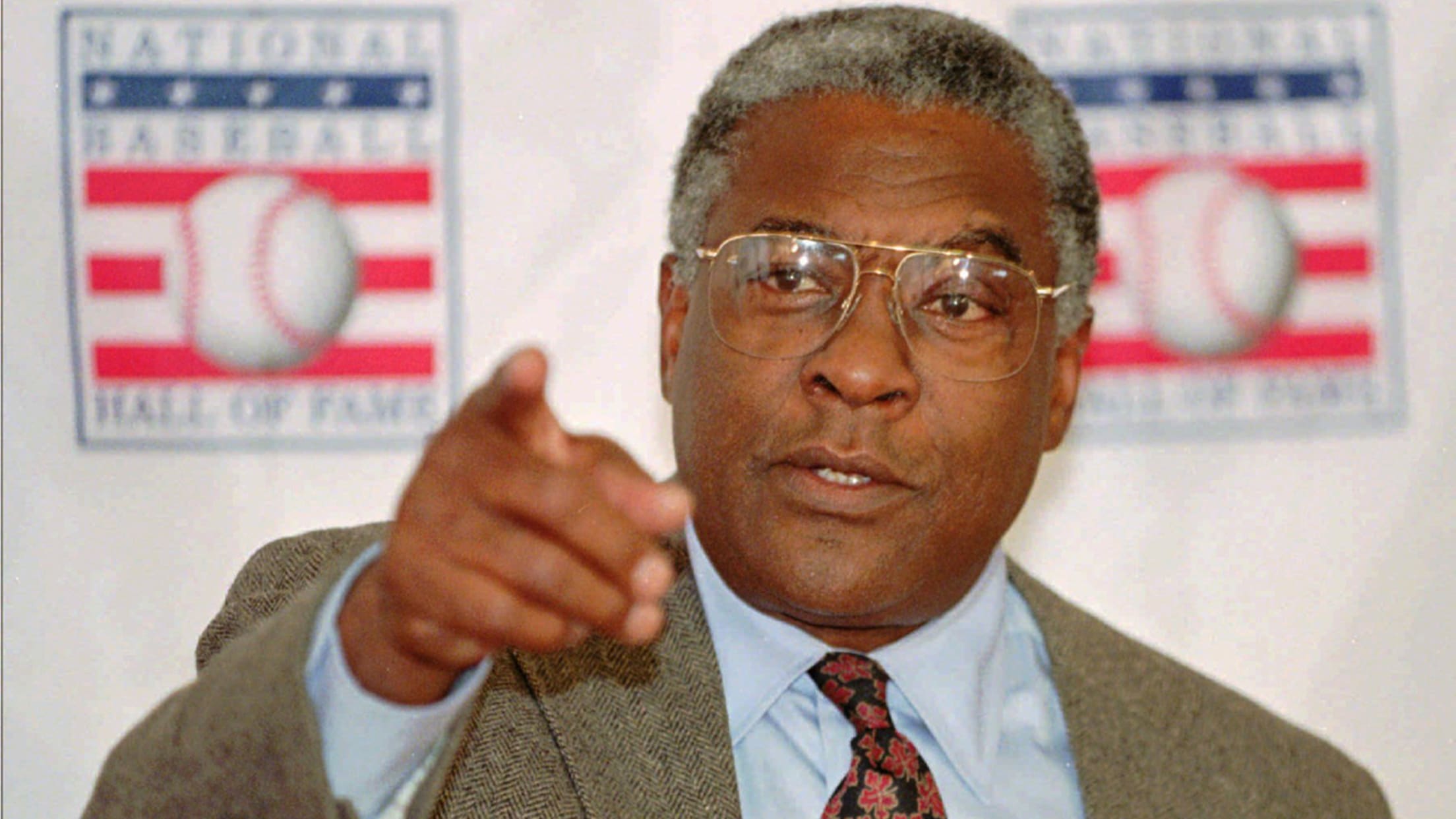 Bill White served as president of the National League from 1989-94. (Chris O'Meara/AP)
Bill White went about his normal routine on Wednesday. He went into "The City" for a while, returned to his Delaware River residence outside of Philadelphia, and tended to a few personal matters."No big deal," White said.Twenty-seven years earlier, however, on Feb. 3, 1989, the day was a real big
Bill White went about his normal routine on Wednesday. He went into "The City" for a while, returned to his Delaware River residence outside of Philadelphia, and tended to a few personal matters.
"No big deal," White said.
Twenty-seven years earlier, however, on Feb. 3, 1989, the day was a real big deal. White was appointed president of the National League, becoming at that time the highest-ranking African-American executive in professional sports.
Not that White thought about it in those terms. He knew his hiring was abnormal, but not because of racial reasons.
White was a former big league player. He was a longtime radio/television announcer. White wasn't part of the ownership or front-office inner circle. He was an outsider.
White, however, felt he was certainly qualified.
"If I didn't think I could do the job, I wouldn't have taken it," he said.
White did bring a unique perspective to the sessions with Major League Baseball owners and executives.
White came into baseball as a player in the early days of the game's integration. He was a five-time All-Star first baseman and won several Gold Gloves during a 13-year career in which he played for the Cardinals, Giants and Phillies before moving into the broadcast booth to work Yankees games.
"I think the experience I had in the game, having been a ballplayer, having been a broadcaster, was a good background," said White. "I had been around the game. I knew what it was like on the field. I knew players and managers and coaches. As a broadcaster, I got to know club officials. I knew the members of the media from a player's standpoint and a broadcaster's standpoint. I had been a member of the Players Association, and I was trusted by them, something that wasn't common for an executive."
White, however, was a surprising choice. Oh, there were several African-American candidates offered up by the executive search firm baseball hired, but White wasn't on the original list that Major League Baseball started sorting through the previous August. He was first contacted only weeks before he was offered the job.
"My first comment was, 'Are you serious?'" White said. "But in meeting with people, I found out they were dead serious. Once I knew that, we proceeded from there."
And White quickly became the choice of the committee, on which then-Dodgers owner Peter O'Malley served.
"Bill White was selected because he was the best man for the job," O'Malley said at the time of the announcement. "He was the only man who was offered the job and, fortunately, he was the only man who accepted. Race was not a factor."
His hiring, however, represented a step forward.
"This is a highly significant appointment and should be regarded that way," Clifford Alexander, whose Washington, D.C., consulting firm worked to expand baseball's minority hiring, told The New York Times. "Baseball has set a standard that others can emulate. But if we think that one appointment is the beginning and the end, it isn't."
White served in the role until 1994, when he was replaced by Leonard Coleman, also an African-American. Coleman served in the job until it was eliminated in 1999.
White felt his biggest accomplishment was overseeing the NL expansion that resulted in the addition of the Rockies and Marlins. He said it was evident at the time that the NL was going into Florida, and he pushed for Miami over the Tampa-St. Petersburg area because of the location of the domed stadium in St. Petersburg, and his familiarity with the area from his days of Spring Training with the St. Louis Cardinals.
"For the presentation, they took us in a helicopter, not over the bridges," White said. "I felt that would be a problem with attendance. I knew you had to take a bridge to get to the park from the north and the east. I knew it was the only way to get there from the surrounding area."
White had no qualms with the proposal of a team in Denver.
"I had played there [as a visiting player] in the Minor Leagues, and it was always sold out," said White. "I knew it was where a team needed to be."
Now, at the age of 82, White is enjoying retirement and admits his exposure to baseball is limited. He said the last time he went to a game was the Phillies' home opener in 1995, when he was the guest of then-Phils president Dave Montgomery.
"I don't know many ex-players who like to sit and watch," said White. "They like to play. I never sat on the bench until my last two years, when I hurt my wrist, and that wasn't any fun."
Before White left baseball for good, however, he did leave his imprint on the game by serving as president of the NL.
Tracy Ringolsby is a columnist for MLB.com.