Former Tigers broadcaster Carey passes away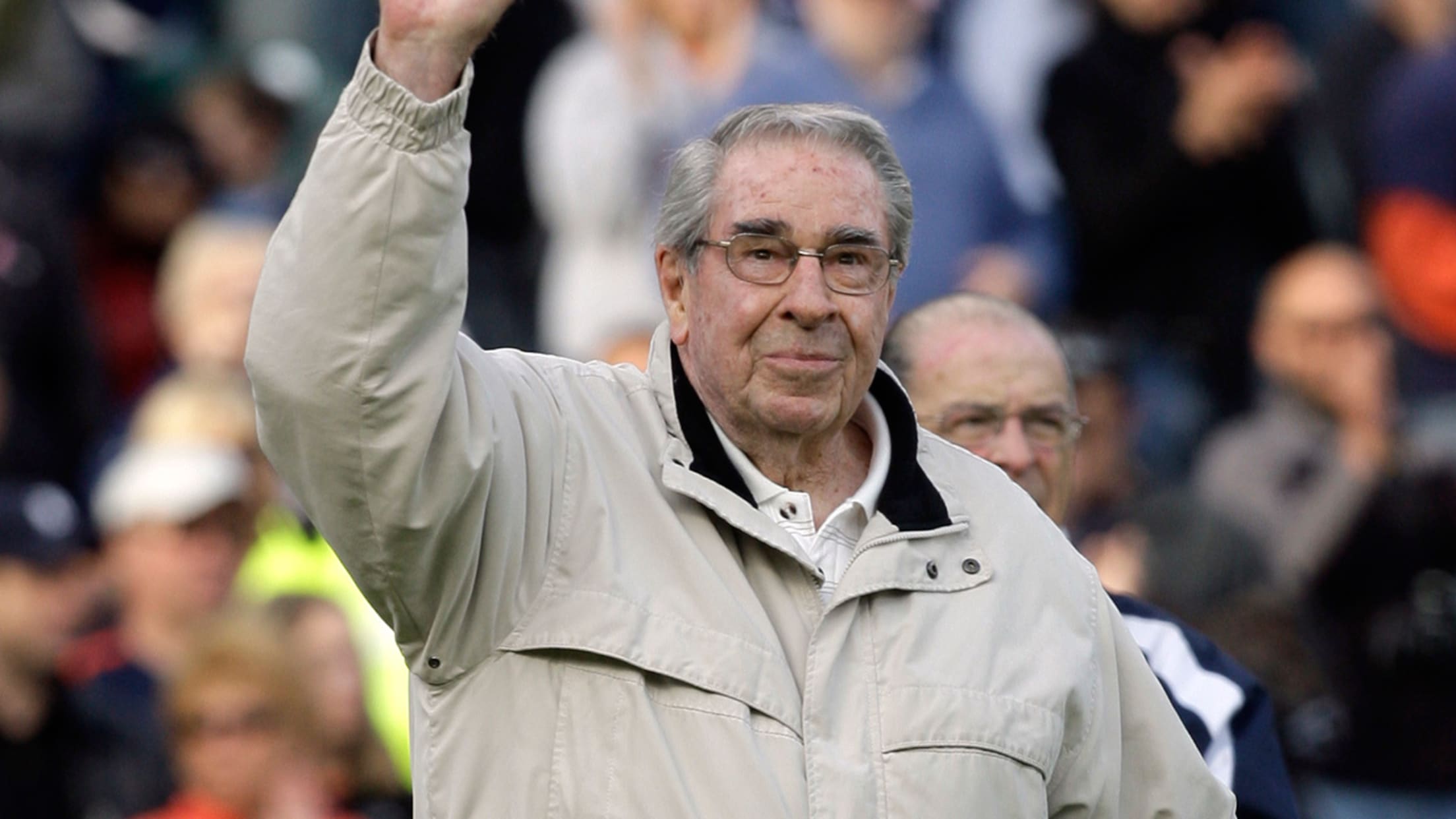 Paul Carey retired in 1991 after calling Tigers games for 19 seasons. (Paul Sancya/AP) (Paul Sancya/AP)
DETROIT -- Former Tigers broadcaster Paul Carey, who teamed with Ernie Harwell for 19 years as the voice of the Tigers on radio, passed away on Tuesday at age 88.The cause was complications from chronic obstructive pulmonary disease (COPD) and heart disease, his wife, Nancy, told the Detroit Free Press."The
DETROIT -- Former Tigers broadcaster Paul Carey, who teamed with Ernie Harwell for 19 years as the voice of the Tigers on radio, passed away on Tuesday at age 88.
The cause was complications from chronic obstructive pulmonary disease (COPD) and heart disease, his wife, Nancy, told the Detroit Free Press.
"The Tigers organization is saddened by the loss of Paul Carey," the club said in a statement. "Paul was a consummate professional who had one of the most distinctive and classic broadcast voices. Paul captivated Tigers fans for 19 seasons behind the microphone including the magical 1984 World Series Championship. The Tigers family extends our sincere condolences to Paul's wife, Nancy, and his family."
Carey was a Michigan lifer, born and raised in Mt. Pleasant before attending Central Michigan and Michigan State University. After graduating from Michigan State and serving in the Army during the Korean War, Carey worked at radio stations in Mt. Pleasant and Saginaw before embarking on the heart of his career at WJR in Detroit in 1956.
Though Carey worked at WJR for 35 years, he was best known for the final two decades working alongside Harwell. He was a producer on Tigers radio broadcasts from 1964 until he joined the booth alongside Harwell, by then a familiar voice in most Michigan households.
While Harwell's Georgia-born tones became familiar on Tigers broadcasts, so did Carey's deep, even, Midwestern voice. They teamed up on broadcasts, with Carey often handling the middle innings and Harwell calling the first and last three. The pairing was different, but the two broadcasters complemented each other well.
Harwell and Carey were a tandem from 1973-91. Harwell returned in '93, shortly after Mike Ilitch bought the team, but Carey stayed in retirement. Carey remained active in his post-broadcasting life, occasionally appearing at the ballpark.
Carey was inducted into the Michigan Sports Hall of Fame in 1992. He was honored by the Detroit Sports Broadcasters Association with the Ernie Harwell Lifetime Achievement Award in 2012. He was also a six-time winner of the Michigan Sportscaster of the Year award.
"I didn't know Paul Carey as well as many of you but I do know that -- in these parts -- he was a legend," said Trevor Thompson, president of the Detroit Sports Broadcasters Association and a Fox Sports Detroit reporter. "Not only as a broadcaster, but more importantly as a person. His passing is mourned by all he touched, thanks to his talent, profile and longevity; he did indeed touch countless sports souls. Our thoughts and prayers are with his beloved wife Nancy, his family and the many close friends he leaves behind. And let us be thankful for the treasure of his incredible legacy."