McGriff's HOF chances take hit on '17 ballot
Tampa native receives 21.3 percent of votes in 8th bid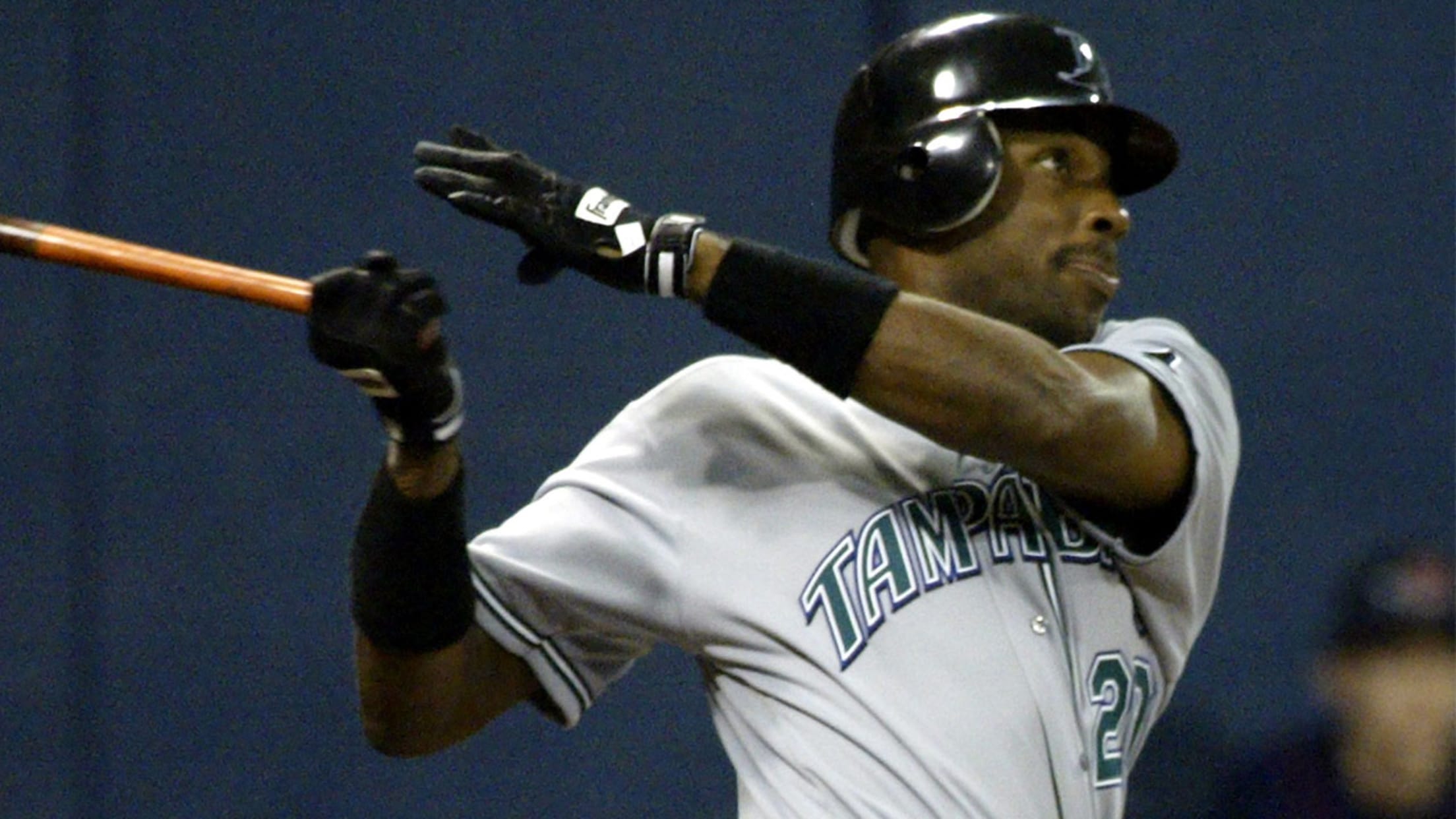 Fred McGriff finished his 19-year career with a .284/.377/.509 line and 493 home runs (tied with Lou Gehrig for No. 28). (AP)
The Tampa Bay area will always have reason to thank Fred McGriff for returning home to provide leadership during the expansion Devil Rays' first season. But thoughts of celebrating his election to the National Baseball Hall of Fame have steadily dwindled over the past decade.When this year's Hall of Fame
The Tampa Bay area will always have reason to thank Fred McGriff for returning home to provide leadership during the expansion Devil Rays' first season. But thoughts of celebrating his election to the National Baseball Hall of Fame have steadily dwindled over the past decade.
When this year's Hall of Fame balloting results were announced on Wednesday night, it was revealed McGriff received a vote on 21.3 percent of the ballots cast by members of the Baseball Writers' Association of America. A player must receive a vote on 75 percent of the ballots to be elected. Jeff Bagwell, Tim Raines and Ivan Rodriguez were voted into the class of 2017.
:: 2017 Hall of Fame election coverage ::
All players who receive a vote on 5 percent of the ballots remain eligible for up to 10 years. It appears McGriff will remain on the ballot until his eligibility expires in two years. But he has never received votes on more than 23.9 percent (in 2012) of the ballots. This year's percentage was just slightly higher than the 20.9 percent he received last year.
McGriff finished his 19-season career with a .284 batting average, a .377 on-base percentage, a .509 slugging percentage and 493 home runs (tied with Lou Gehrig for the 28th most in MLB history). The Tampa native joined the Rays before their inaugural 1998 season and remained with the organization until he was traded to the Cubs during the 2001 season. He returned to close his career with the Rays in '04.
While amassing 2,399 plate appearances with the Rays, McGriff batted .291, tallied 99 home runs and compiled an .864 OPS. He ranks third in club history (minimum 2,000 plate appearances) with 20.95 home runs per at-bat, trailing only Carlos Pena (14.92) and Evan Longoria (20.07).
Manny Ramirez and Pat Burrell were the only other former Rays on this year's ballot. In their first year of eligibility, Ramirez received a vote on 23.9 percent of the ballots, and Burrell did not receive a vote.
Mark Bowman is a reporter for MLB.com.