Steinbrenner IV sets sights on IndyCar Series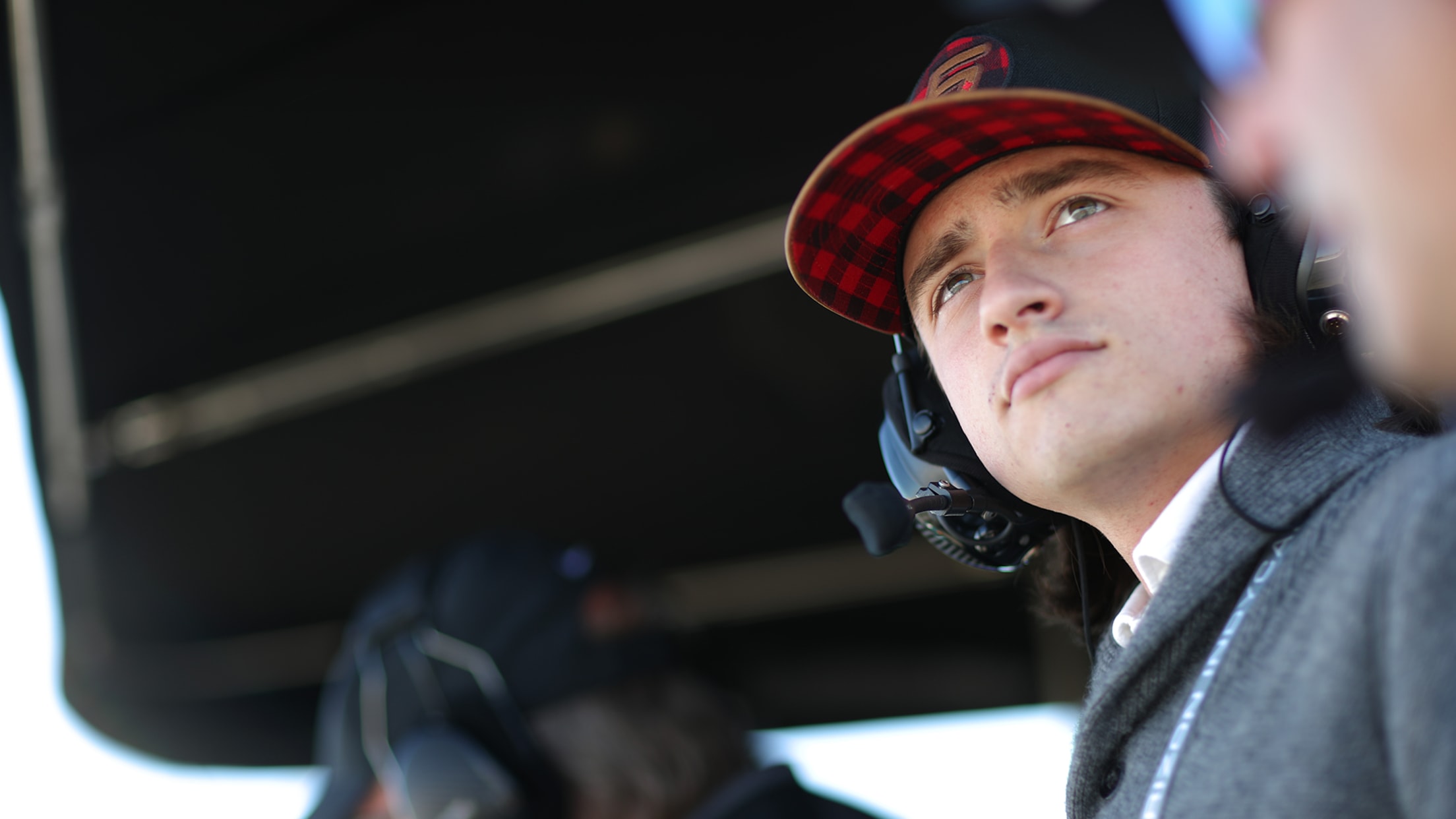 NEW YORK -- One of the famous quotes attributed to George M. Steinbrenner is that he summed up owning the Yankees by saying, "Winning is the most important thing in my life, after breathing. Breathing first, winning next." He lived by those words, pushing his teams and providing a path
NEW YORK -- One of the famous quotes attributed to George M. Steinbrenner is that he summed up owning the Yankees by saying, "Winning is the most important thing in my life, after breathing. Breathing first, winning next." He lived by those words, pushing his teams and providing a path for the next generation.
There is a new "Boss" in the sporting world, which is moving faster than ever before. Steinbrenner's grandson, George M. Steinbrenner IV, has joined forces with Mike Harding of Harding Racing to form Harding Steinbrenner Racing. They will field two full-time IndyCar Series entries in 2019.
"My sole focus is to win, and that was his sole focus as well," Steinbrenner said of his grandfather. "You could say that we'll be similar in that way, that winning will be the only important thing to us. Everything else is secondary. It's something that he embedded in me and my family embeds in me. It's what we live by."
Freedom 100 winner Colton Herta will pilot the team's No. 88 car, joined by newly-crowned Indy Lights Champion Patricio O'Ward in the No. 8 car. Harding Steinbrenner Racing will race for the first time next February in St. Petersburg, Fla., a short drive from the Yankees' Spring Training complex in Tampa, Fla.
"It's a dream come true," said Steinbrenner, 21. "It's something I've wanted to do since I was a kid. Baseball and racing were always the two things I was most passionate about. My love of racing drove me to the place I am."
Steinbrenner is moving to the big leagues after two years in Indy Lights, which he compared to Triple-A baseball. Steinbrenner's father, Hank, is a racing enthusiast, as was his father, who partnered with Pat Patrick's IndyCar team in the 1970s. A cousin on his mother's side, Tony Renna, was an IndyCar racer in the early 2000s.
Harding Steinbrenner Racing launched today, joining IndyCar & Indy Lights competitors Harding Racing & Steinbrenner Racing.

The team will field 2 full-time IndyCar Series entries in 2019: Freedom 100 winner Colton Herta in the #88 & Indy Lights Champ Patricio O'Ward in the #8. pic.twitter.com/t5iSlbBonF

— New York Yankees (@Yankees) September 19, 2018
"It's in my blood," Steinbrenner said. "I took inspiration from my grandfather, and when I'd go to races as a kid and see the owners -- Roger Penske, Michael Andretti, A.J. Foyt -- run by on their little motor scooters. I'd see the drivers, but I would be drawn to the owners coming by. It's the position that my grandfather was in and that's the position I always looked up to. I'm fortunate enough to now be in that position."
As you would expect for someone with his given name, the Yankees remain a passion for Steinbrenner. He vividly recalls watching from his family's living room when Aaron Boone homered to sink the Red Sox in the 2003 American League Championship Series, and he called the 2009 World Series championship "one of the best days of my life."
"I love the Yankees so much, and I love baseball," Steinbrenner said. "I watch every game I can; even if I'm at the track, I'll have my phone on and watching MLB.TV. I try to stay as in the loop as possible. I treat myself more as a fan than anything else; I'll let those who do this on a 9-to-5 basis do this, and kind of stand back and be a super fan."