Parra rocks in debut with Rox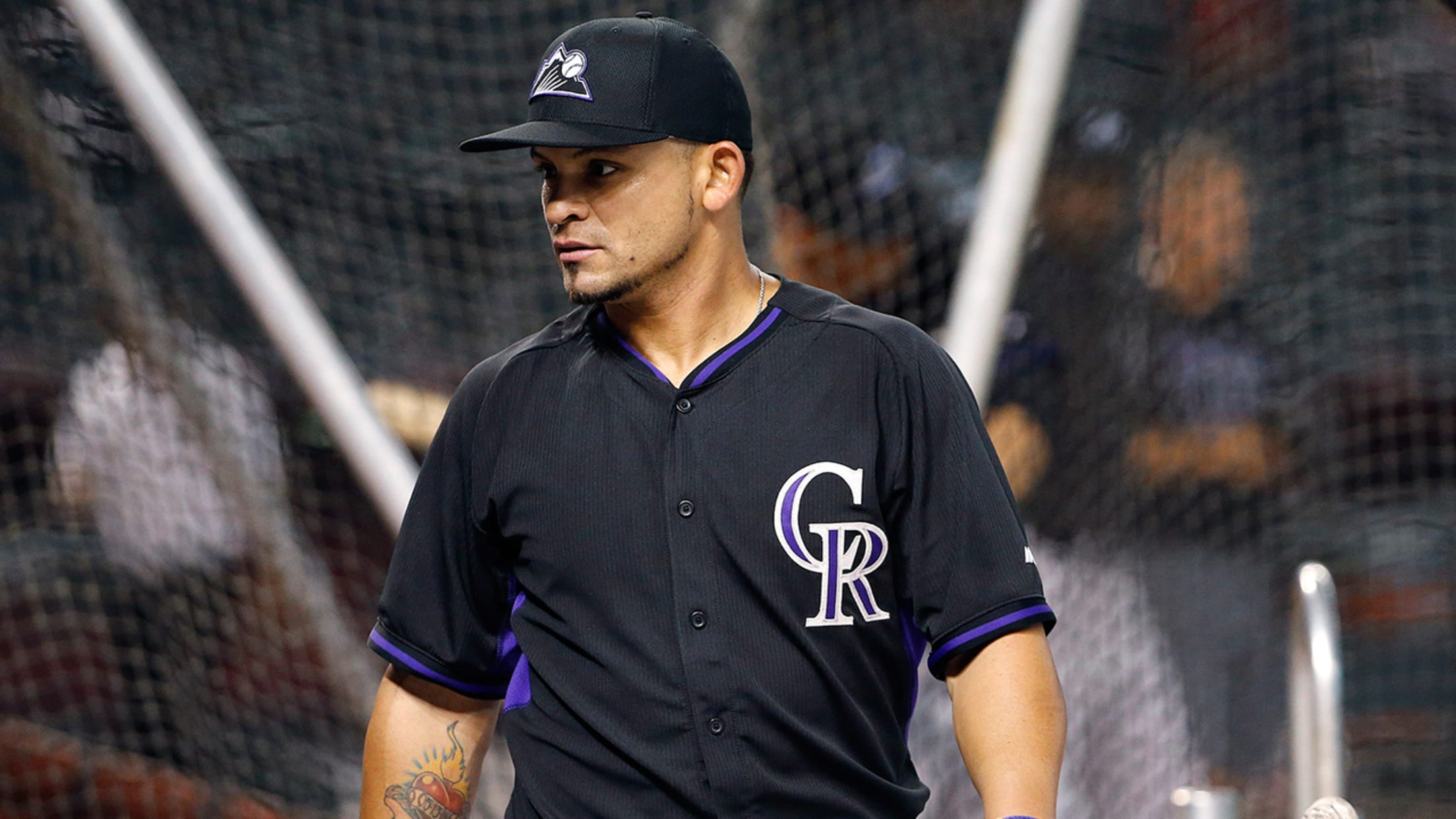 Gerardo Parra laced three doubles in his first game of a three-year, $27.5 million contract with the Rockies on Monday. (AP)
PHOENIX -- The Chase Field fans granted new Rockies left fielder Gerardo Parra fine applause during pregame introductions and before his first at-bat Monday. Parra repaid them by displaying the speed and athletic ability that will make D-backs fans hate him.Parra laced three doubles in his first game of a
PHOENIX -- The Chase Field fans granted new Rockies left fielder Gerardo Parra fine applause during pregame introductions and before his first at-bat Monday. Parra repaid them by displaying the speed and athletic ability that will make D-backs fans hate him.
Parra laced three doubles in his first game of a three-year, $27.5 million contract with the Rockies. While the Rockies knocked four home runs in the 10-5 victory, Parra is a big part of an offense that just may have more ways to score than to slug.
"I still believe we can slug and we will slug," Rockies manager Walt Weiss said before Tuesday's 11-6 loss. "I just think we're more multi-dimensional than we have been. We're not as heavy-footed. We were station-to-station a lot last year because guys didn't run very well or were injured and couldn't run very well. I just like the athleticism of this lineup."
Weiss said Parra, who hit fifth Monday and again Tuesday but likely will bat leadoff when Charlie Blackmon rests, is "a tough out -- we saw it for years in the division."
Parra's third-inning double Monday might have been a home run if not for the tall center-field wall at Chase Field. Still, his game is hitting to the gaps and daringly taking the extra base. It's a hitting style that could do him favors at home and on the road.
"I don't care, I play 100 percent, even in Coors Field, even in Chase Field, even in L.A., it's important to play hard," Parra said.
First-base coach and baserunning instructor Eric Young, who worked with Parra early in his career with the D-backs, said he hopes the fearlessness in Parra's game rubs off on others.
"You see him always looking to push the envelope, and at times it's going to be on the wild side, and you have to be willing to accept that," Young said. "But he comes to play each and every day. We're hoping it rubs off. We don't want to get too excited and giddy after one game. But we're hoping guys look to put the pressure on the opposing team. Skip [Weiss] wants us to be aggressive and smart at the same time, so we're trying to follow that model."
The mix of aggressiveness and power was evident throughout the lineup. Rookie shortstop Trevor Story became the first player in history to homer twice in an Opening Day Major League debut, and Carlos Gonzalez and Nolan Arenado each homered. Blackmon finished 1-for-5 with a walk, doubled in a run and saw 35 pitches -- almost six per plate appearance.