Giants announce busy Cactus League schedule
NL Wild Card winners will be tested early against World Series champs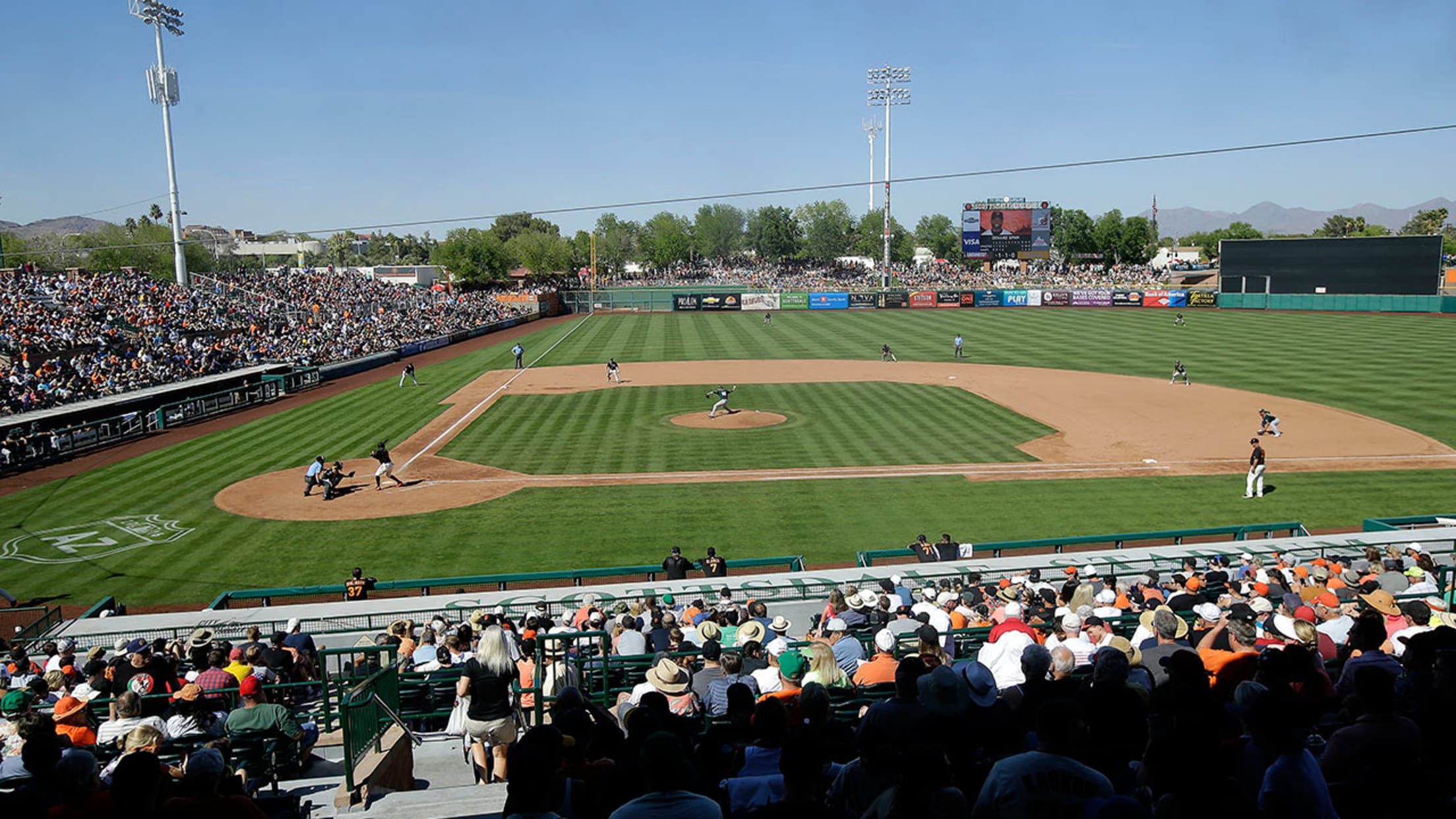 The Giants will take on the Cubs in their second game of the spring in Scottsdale. (Jeff Chiu/AP) (Jeff Chiu/AP)
SAN FRANCISCO -- Matchups against both of this season's league champions will highlight the Cactus League Spring Training schedule that the Giants announced Monday.San Francisco will face the World Series-winning Chicago Cubs in the spring's second game on Feb. 25 in Scottsdale, Ariz. The Giants also will visit the Cubs
SAN FRANCISCO -- Matchups against both of this season's league champions will highlight the Cactus League Spring Training schedule that the Giants announced Monday.
San Francisco will face the World Series-winning Chicago Cubs in the spring's second game on Feb. 25 in Scottsdale, Ariz. The Giants also will visit the Cubs in Mesa, Ariz., on March 28.
San Francisco has three scheduled games against the American League-champion Cleveland Indians. They'll meet in a split-squad game on March 6 and on March 10, at Scottsdale. Then the Giants will travel to the Indians' spring home in Goodyear, Ariz., on March 14.
The Giants open the exhibition schedule on Feb. 24 against Cincinnati in Scottsdale. The Cactus League schedule will start earlier this year due to the World Baseball Classic.
San Francisco has eight games slated against National League West rivals: at San Diego on Feb. 28 and at home in Scottsdale on March 25; against the Dodgers in Scottsdale on March 1 and at Glendale, Ariz., on March 7; against Arizona on March 4 at home and on March 5 on the road; and against Colorado on March 17 at home and on March 24 on the road.
The Giants play home-and-home games against the cross-bay rival Oakland A's on Feb. 27, in Scottsdale and March 3, in Mesa. As usual, the teams will meet back in the Bay Area for the three-game Bay Bridge Series that precedes the regular season. Those games are set for March 30-31 at AT&T Park and April 1 in Oakland.
San Francisco will host Team Puerto Rico from the World Baseball Classic on March 8.
Single-game tickets will go on sale Jan. 14 at www.sfgiants.com.