A-Jax sees first Cactus League action in center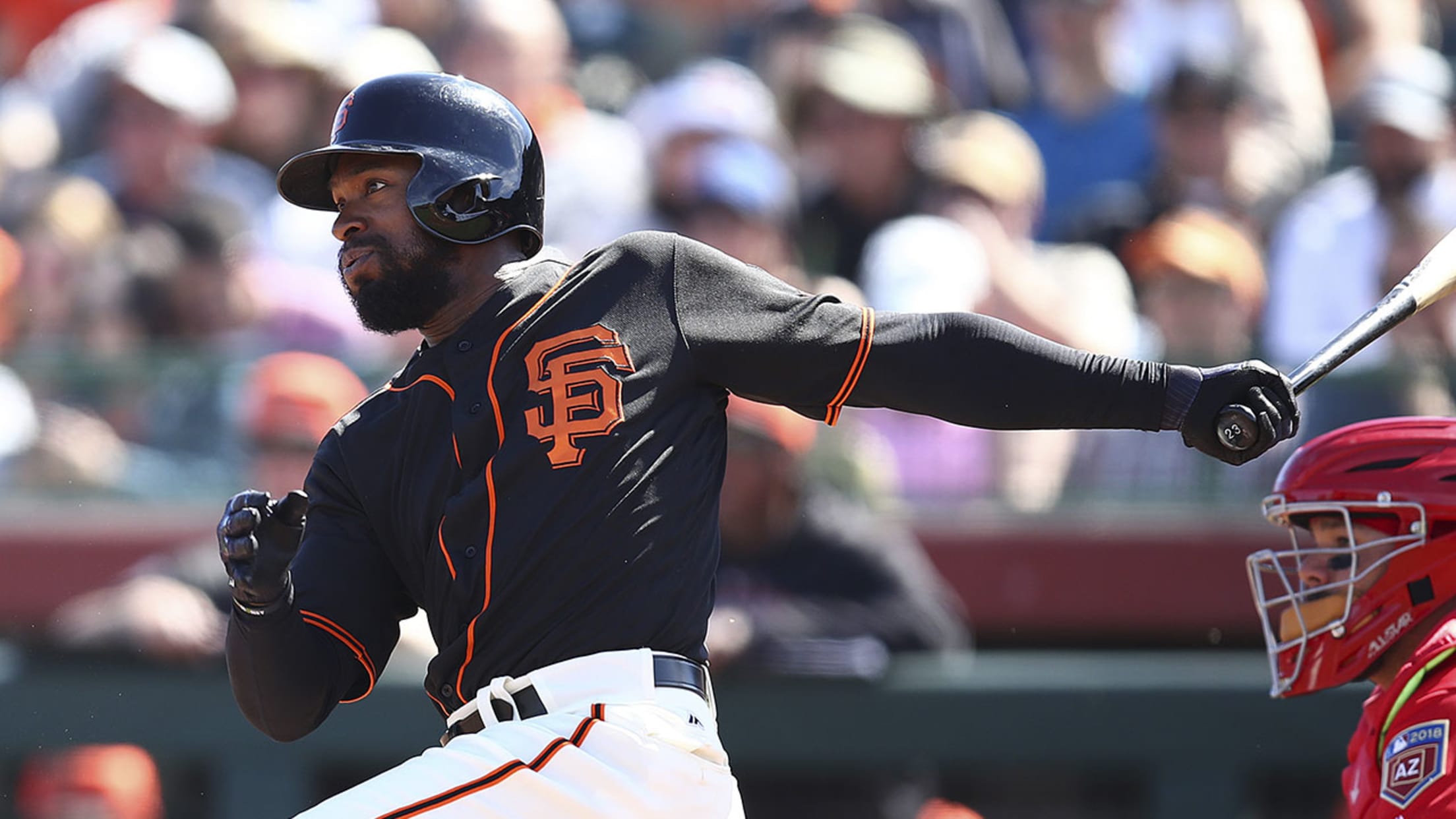 SCOTTSDALE, Ariz. -- Outfielder Austin Jackson received his first defensive activity of the Cactus League season on Thursday, playing five innings in center field during the Giants' 11-4 loss to the Angels.Giants manager Bruce Bochy kept Jackson lightly used for the same reason that Evan Longoria has not yet played
SCOTTSDALE, Ariz. -- Outfielder Austin Jackson received his first defensive activity of the Cactus League season on Thursday, playing five innings in center field during the Giants' 11-4 loss to the Angels.
Giants manager Bruce Bochy kept Jackson lightly used for the same reason that Evan Longoria has not yet played third base and why Buster Posey has not yet caught (though he also has a mild left ankle injury). Bochy's wary of asking too much from his veterans prematurely, though he said that Longoria and Posey will appear at their respective positions after next Tuesday's scheduled off-day.
:: Spring Training coverage presented by Camping World ::
"We got here, and in four days we were playing ballgames," Bochy said, remarking about the compressed spring schedule. "It just wasn't worth the risk."
Spring Training:Info | Tickets | Schedule | Gear
Jackson admitted that his legs got "heavy on me" after a few innings but vowed to be ready for the March 29 season opener against the Dodgers.
Alou's frank tale of baseball, life on sale
Felipe Alou, who served the Giants in virtually every capacity imaginable during the majority of the club's 60 years in San Francisco, has begun publicizing his new book, "Alou: My Baseball Journey," which he wrote with Peter Kerasotis (295 pages, University of Nebraska Press).
The book chronicles Alou's singular journey from the Dominican Republic to the Major Leagues. He grew up sleeping on dirt floors, and encountered racism and personal tragedies later in life.
"This is not another baseball book," Alou said. "I believe that I was a good player and a decent manager, but I have been exposed to so much other stuff."
Alou added, "If only one kid gains something from reading this ... that's what I want from this book."
Camp battles
• Though the Giants have yielded double-digit run totals in five consecutive games, Bochy took heart in starter Chris Stratton's three shutout innings, which preceded a strong inning from left-hander Josh Osich.
"A lot of good things are happening," Bochy said.
Injury update
• Left fielder Hunter Pence should be recovered enough from his bout with the flu to start Saturday, according to Bochy.
"This thing really zapped him," Bochy said. "He said it's as sick as he's ever been."
Up next
Madison Bumgarner will make his second start of the spring on Friday when the Giants host the Reds at 12:05 p.m. PT. The matchup will be available on Gameday Audio, as well as via exclusive audio and video webcasts on SFGiants.com.