Posey returns to action, prepares for Classic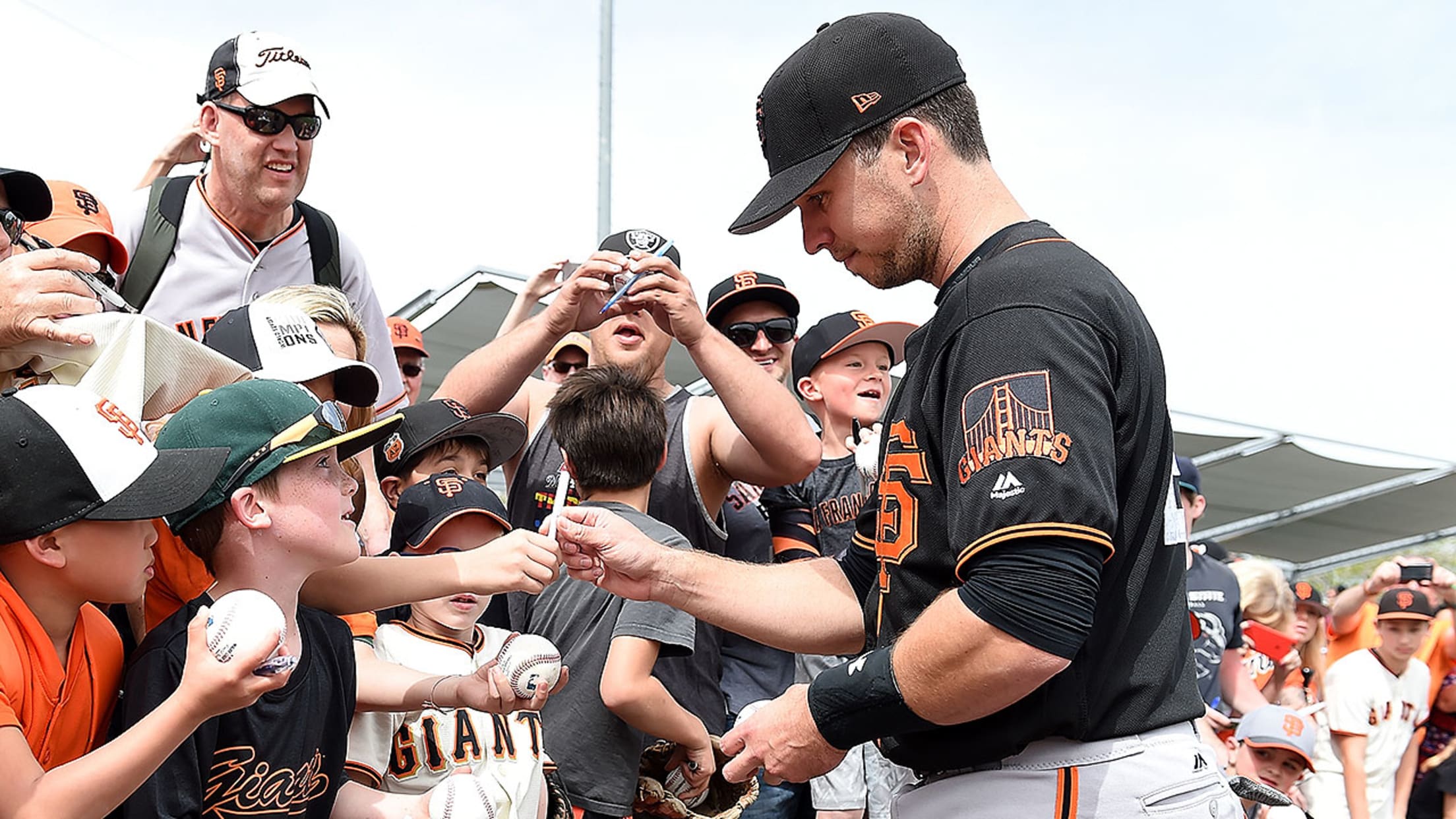 Buster Posey signs autographs prior to returning to the Giants' lineup Friday against the A's. (Getty)
MESA, Ariz. -- As expected, Giants catcher Buster Posey shrugged off his neck stiffness and returned to the lineup Friday as he resumed preparing to represent the United States at the World Baseball Classic.Posey, who entered Friday with only four plate appearances this spring, nearly doubled that total in the
MESA, Ariz. -- As expected, Giants catcher Buster Posey shrugged off his neck stiffness and returned to the lineup Friday as he resumed preparing to represent the United States at the World Baseball Classic.
Posey, who entered Friday with only four plate appearances this spring, nearly doubled that total in the Giants' 6-1 loss to the A's. He went 0-for-2 with a walk, as he is hitless in five at-bats so far. His neck issue sidelined him Wednesday -- when he was scratched from the lineup before a game against the Dodgers -- and again on Thursday.
"I had 'old-man neck' for a couple of days," Posey joked.
Posey intends to get three plate appearances in each of the next two games, before he and shortstop Brandon Crawford head for Florida to join the rest of the U.S. squad for the Classic.
"Really, I'm going to end up being only one game short of what the original plan was," said Posey, who plans on serving as a designated hitter Saturday and catching at least five innings Sunday.