Parker leaves game with side tightness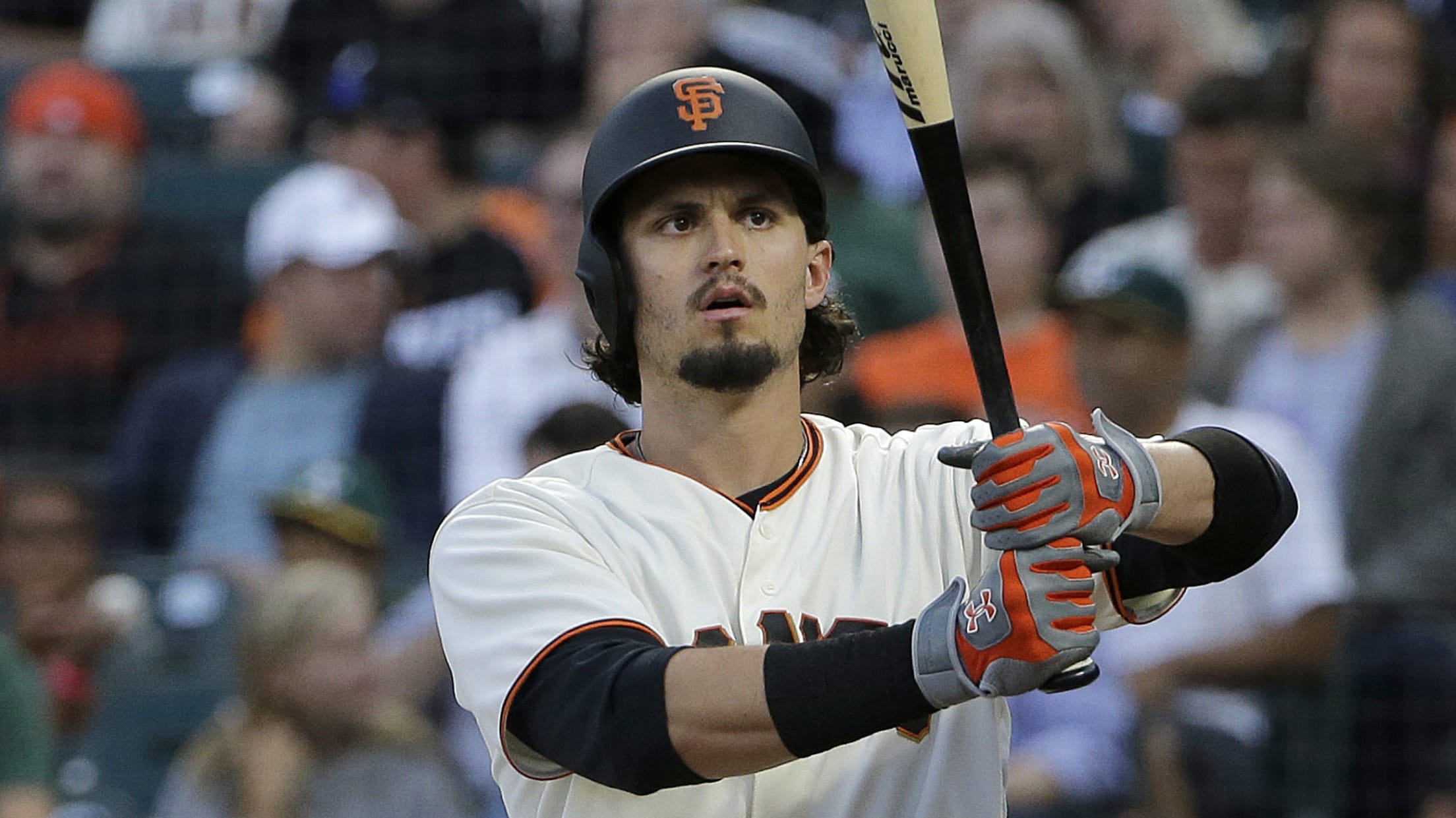 Giants left fielder Jarrett Parker left Friday's game against the Cardinals with tightness in his left side. (AP) (Jeff Chiu/AP)
SAN FRANCISCO -- Giants left fielder Jarrett Parker left Friday's 11-6 loss to the Cardinals in the fifth inning with left side tightness according to the team. He's listed as day-to-day.Parker, who started 24 of the Giants' 29 games in August, will undergo an MRI on Saturday."It started up earlier and
SAN FRANCISCO -- Giants left fielder Jarrett Parker left Friday's 11-6 loss to the Cardinals in the fifth inning with left side tightness according to the team. He's listed as day-to-day.
Parker, who started 24 of the Giants' 29 games in August, will undergo an MRI on Saturday.
"It started up earlier and then just got worse," said Parker. "Starting to progressively get worse. … I'm hoping to be back pretty soon."
Gorkys Hernandez assumed Parker's spot in the lineup and in left field in the Cardinals' half of the fifth inning.
"I don't want to say oblique yet, it's just tightness on the left side," Giants manager Bruce Bochy said. "We'll leave it at that. It's probably going to be a couple days, at least. But I'll know tomorrow. Could be more."
Entering Friday, Parker boasted a .344 average at home and had 10 hits in 25 at-bats with runners in scoring position. Parker missed 96 games earlier this season after fracturing his clavicle.