Calixte an 'intriguing' presence with Giants
Utility player on 40-man roster, in camp on Minor League deal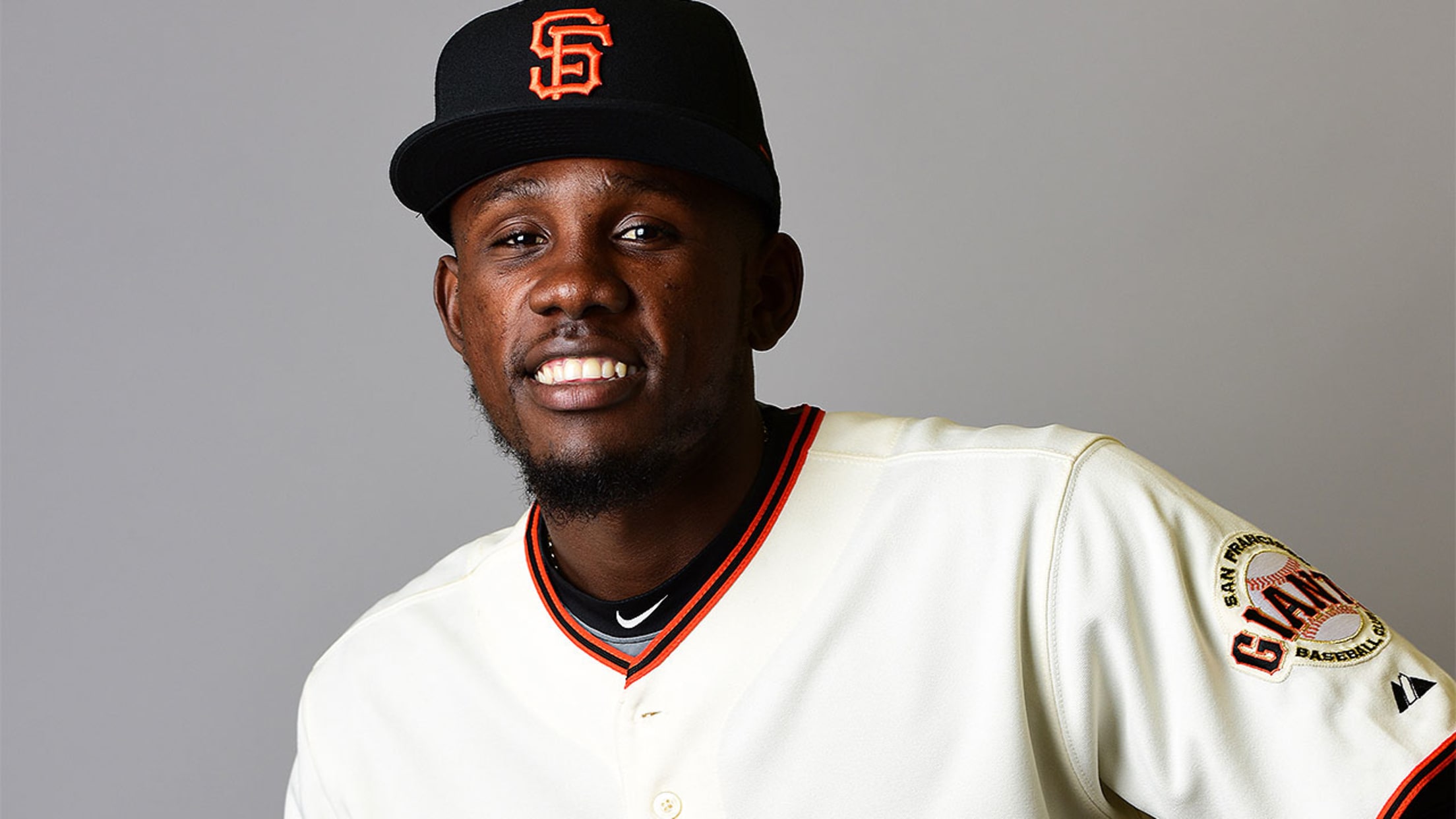 "He's very athletic and versatile," Giants general manager Bobby Evans said of utility man Orlando Calixte. (Getty)
SCOTTSDALE, Ariz. -- One way or another, Orlando Calixte will command attention. He possesses a cornerback's musculature and a hairstyle featuring brown highlights."It's just being young and crazy," the utility man said Monday with a laugh.Most importantly to the Giants, Calixte also stands out on the field. He moves with
SCOTTSDALE, Ariz. -- One way or another, Orlando Calixte will command attention. He possesses a cornerback's musculature and a hairstyle featuring brown highlights.
"It's just being young and crazy," the utility man said Monday with a laugh.
Most importantly to the Giants, Calixte also stands out on the field. He moves with the grace and verve that distinguishes "toolsy" ballplayers -- very few of which have worn a San Francisco uniform in recent years. Of course, the Giants have proven that they can sustain success without the "toolsy" types. Still, having a few guys around who are stronger and faster and throw harder than average can't hurt.
The Giants agree. They signed the 25-year-old Calixte last fall as a Minor League free agent but placed him on the 40-man roster to protect him from being selected in the Rule 5 Draft.
"It does flatter me to know the Giants think enough of me to make that decision," Calixte said through interpreter Erwin Higueros. "Now it's up to me to take advantage of the opportunity that's given to me."
"He's very athletic and versatile," Giants general manager Bobby Evans said. "Maybe he helps us all year; maybe he helps us as a callup, I don't know. But he looks like a very good, well-rounded player."
Calixte essentially replaces Ehire Adrianza, who spent parts of the previous four seasons with the Giants before Milwaukee claimed him off waivers on Jan. 31 (he's now with Minnesota). Calixte played mostly shortstop in seven Minor League seasons with the Kansas City organization. But he has experience at second and third base and in the outfield. In Monday's 5-4 Cactus League loss to Oakland, Calixte entered the game as a substitute at shortstop before moving to right field.
"He'll play everywhere," Giants manager Bruce Bochy said of Calixte, who appeared in two games with the Royals in 2015 and owns a .247 career Minor League batting average. "He's intriguing."