Giants' visit shows how fortunes can change
Notes on starters' ERA, Galvis, Pirela, Hosmer, Maton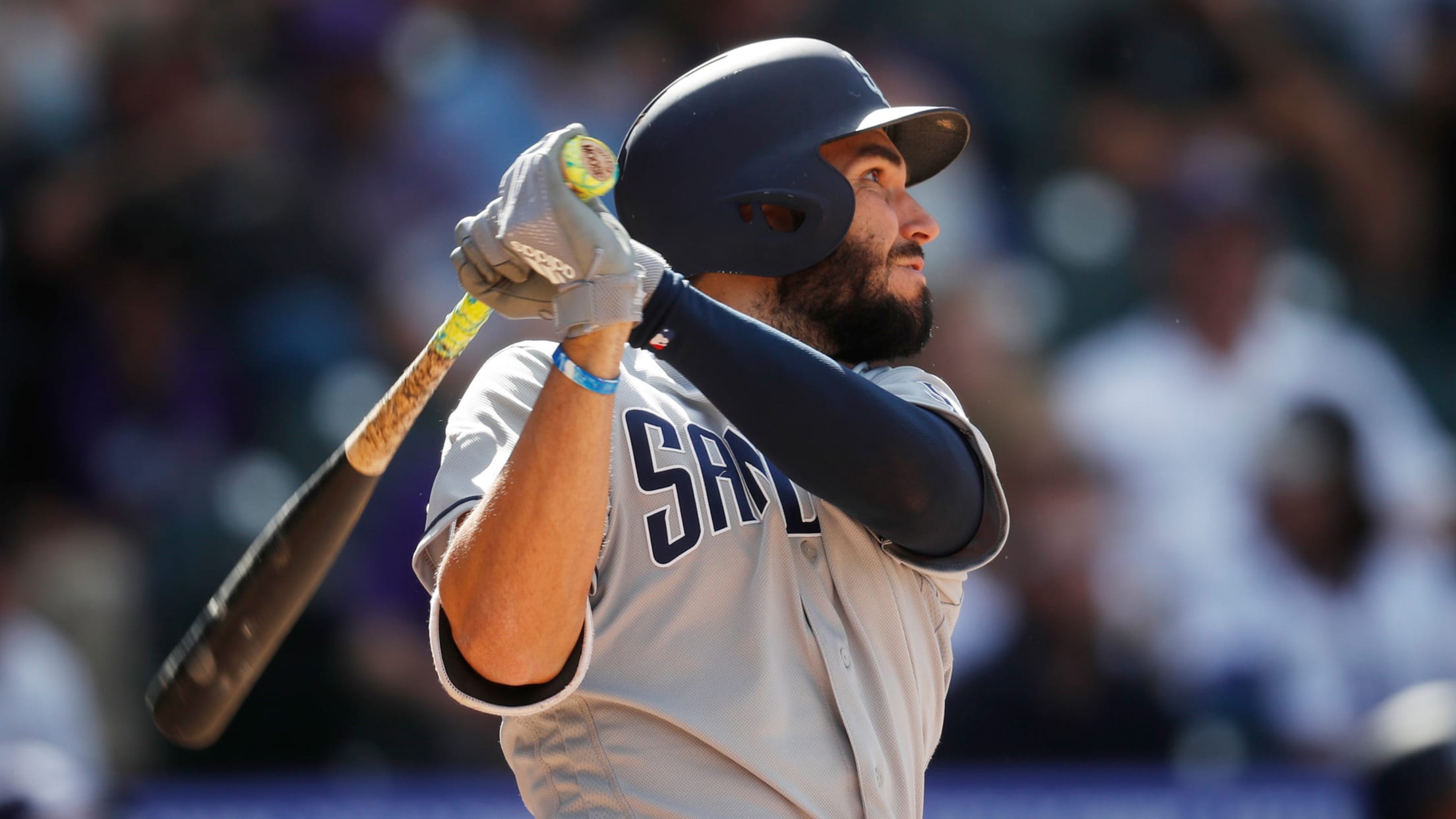 Bill Center, longtime sportswriter for U-T San Diego, is an employee of the Padres.Remember the first half of the 2016 season when the San Francisco Giants swept three straight series from the Padres? After nine meetings, the Giants were 9-0 against the Padres. Things have changed
Bill Center, longtime sportswriter for U-T San Diego, is an employee of the Padres.
Remember the first half of the 2016 season when the San Francisco Giants swept three straight series from the Padres?

After nine meetings, the Giants were 9-0 against the Padres.

Things have changed drastically between the two teams since the All-Star break in 2016. The Padres are 20-9 against San Francisco over the last 1 ½ seasons. Their 12-7 advantage over the Giants was a major reason why the Padres finished fourth in the National League West standings with San Francisco coming in last.

Thursday night at Petco Park, the Padres and Giants play in the first of their 19 meetings in 2017 as the Padres open a seven-game homestand against their California rivals. After four with San Francisco, the Padres host the Dodgers for three.

NOTEBOOK:

--Padres starting pitchers have a 2.92 earned run average the last time through the rotation, which encompasses games at Houston and Colorado. They have allowed 10 runs (eight earned) on 24 hits and 10 walks with 21 strikeouts in 24 2/3 innings.

--SS Freddy Galvis failed to reach base Wednesday afternoon in Colorado. He struck out three time in four at-bats. It marked the first time in 13 games this season that Galvis didn't reach base. He is hitting .318 with a .423 on-base percentage.

--OF Jose Pirela was 8-for-14 for the three games in Colorado with two doubles and two RBIs. Pirela raised his batting average from .233 to .316 over the three games at Coors Field.

--1B Eric Hosmer was 6-for-12 at Coors Field with a double, a homer and four runs scored. Hosmer raised his batting average from .282 to .333.

--RHP Phil Maton has allowed two hits and no walks or runs with six strikeouts in 3 2/3 innings since being recalled from Triple-A El Paso on April 5. He struck out five in 2 2/3 perfect innings against the Rockies Wednesday afternoon at Coors Field.