Small grease fire hits Trop; opener unaffected
Blaze knocks out one concession stand on 300 level, but nobody injured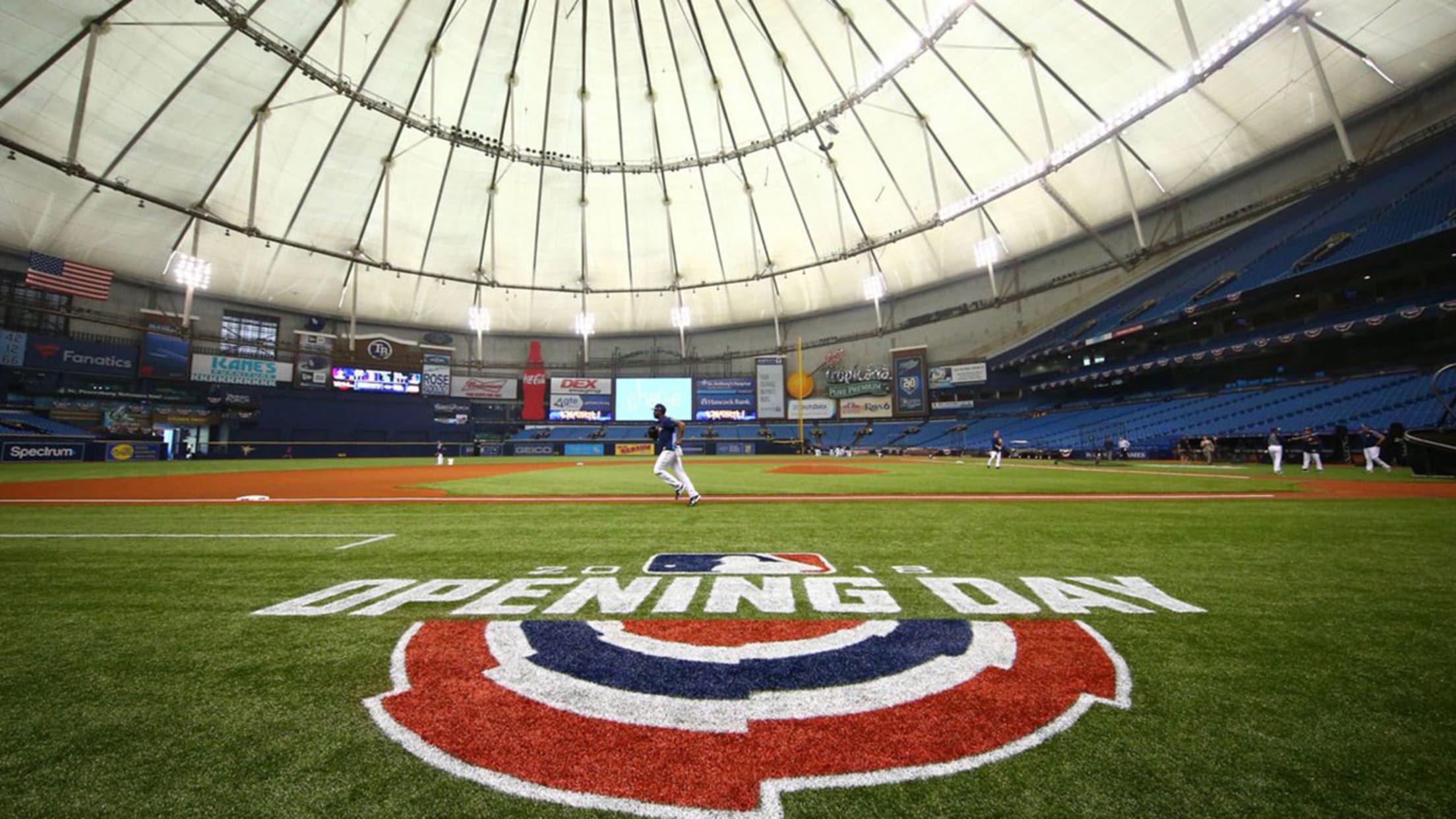 ST. PETERSBURG -- The Rays had some early excitement hours before Thursday's home opener, when a grease fire at Tropicana Field required a call to the fire department.The fire was extinquished, and nobody was hurt."There was some smoke in the ballpark today," team president Brian Auld said. "We had a
ST. PETERSBURG -- The Rays had some early excitement hours before Thursday's home opener, when a grease fire at Tropicana Field required a call to the fire department.
The fire was extinquished, and nobody was hurt.
"There was some smoke in the ballpark today," team president Brian Auld said. "We had a small grease fire on the 300 level outside of section 308. The sprinkler system and the fire supressant system went off. The fire was controlled pretty immediately, but created a lot of smoke."
We've issued the following statement. pic.twitter.com/teleUkVsD7

— Tampa Bay Rays (@RaysBaseball) March 29, 2018
The St. Petersburg Fire Department gave the Rays the green light to proceed for the remainder of the day.
"We want to let all fans know it will be a safe, secure and similar environment to what they were expecting as they come out to the ballpark," Auld said. "The only operational change is that the one stand on the 300 level will be closed. But we will make sure that all the fans up there have access to concessions. There are alternate stands up there that can handle the demand."
Auld said the sprinklers did make for a lot of mopping, but he felt that things were under control.
Many players were already in the clubhouses, but they were not disturbed. Several media members were in the building and were allowed to stay, while others stood outside, waiting while the fire department took care of the fire.
"It's procedure, when you have an issue like this, for the fire department to shut the building down," Auld said. "So a lot of the entrances were closed. But at no time did they feel like it was necessary to get anybody who was in the building out of the building."
Bill Chastain has covered the Rays for MLB.com since 2004.