Hall of Fame opens new ALS exhibit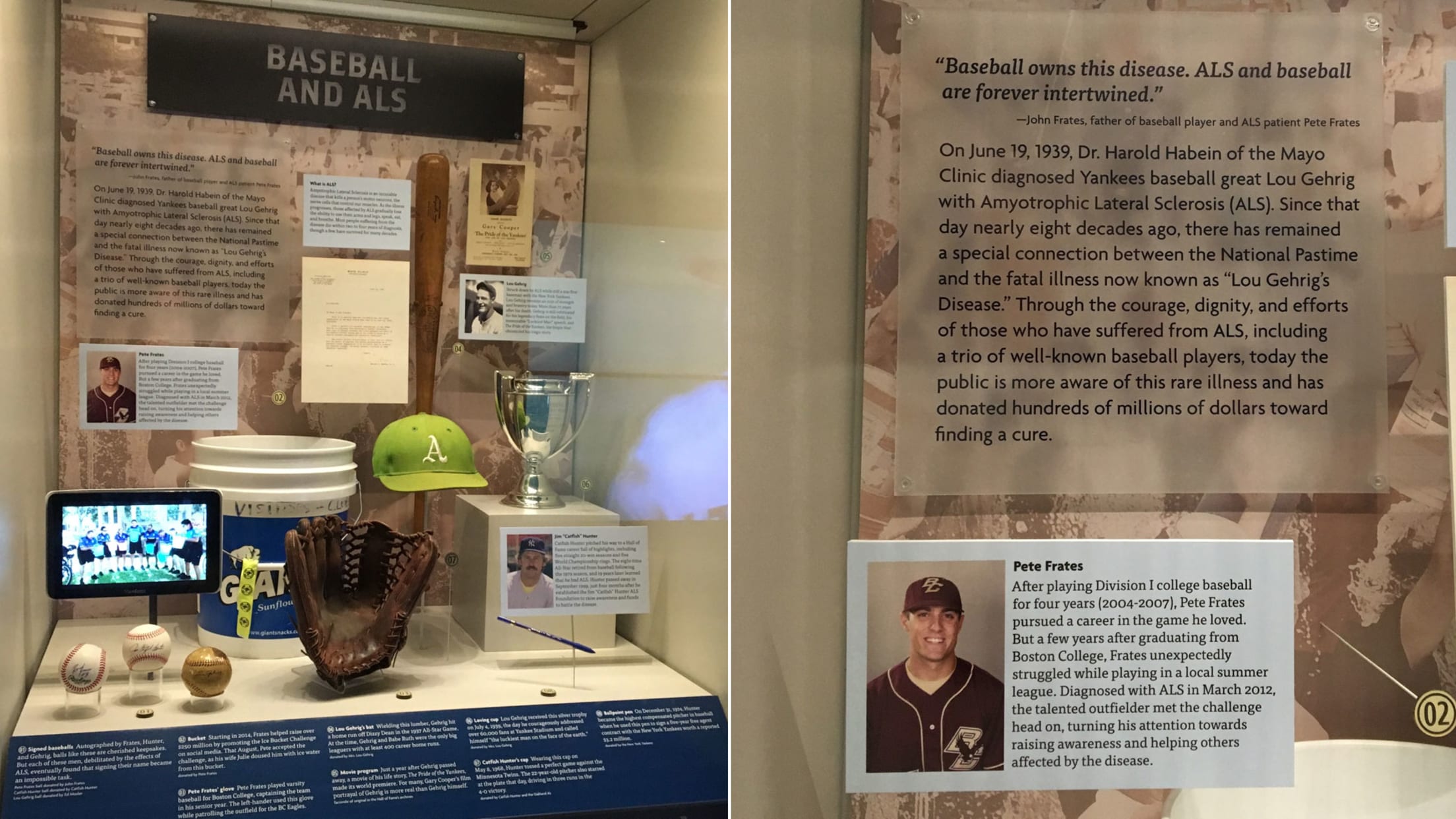 NEW YORK -- There is a special connection between the national pastime and the fatal illness commonly referred to as "Lou Gehrig's Disease," making it an appropriate subject for a new exhibit at the National Baseball Hall of Fame and Museum in Cooperstown, N.Y.It has been nearly eight decades since
NEW YORK -- There is a special connection between the national pastime and the fatal illness commonly referred to as "Lou Gehrig's Disease," making it an appropriate subject for a new exhibit at the National Baseball Hall of Fame and Museum in Cooperstown, N.Y.
It has been nearly eight decades since Dr. Harold Habein of the Mayo Clinic diagnosed Gehrig with amyotrophic lateral sclerosis (ALS), effectively ending the career of the Yankees great, who delivered his famed "Luckiest Man" speech at Yankee Stadium on July 4, 1939.
Through the courage, dignity and efforts of those who have suffered from ALS, including a trio of well-known baseball players, the public is more aware of the rare illness and has donated hundreds of millions of dollars in hopes of finding a cure.
The case includes artifacts related to the lasting legacies of Gehrig and fellow Hall of Famer Catfish Hunter, as well as former Boston College baseball star Pete Frates, who helped create the "Ice Bucket Challenge," which has raised more than $220 million worldwide for ALS research.
"Baseball owns this disease," said John Frates, Pete's father. "ALS and baseball are forever intertwined."
Artifacts related to Frates being displayed by the Hall include a description of his campaign of awareness, a ball signed by each of the three player sufferers of ALS (Frates, Gehrig and Hunter), Frates' fielding glove and the bucket he used for the iconic Ice Bucket Challenge at Fenway Park.