Hinch: 26th man for Mexico is on 40-man roster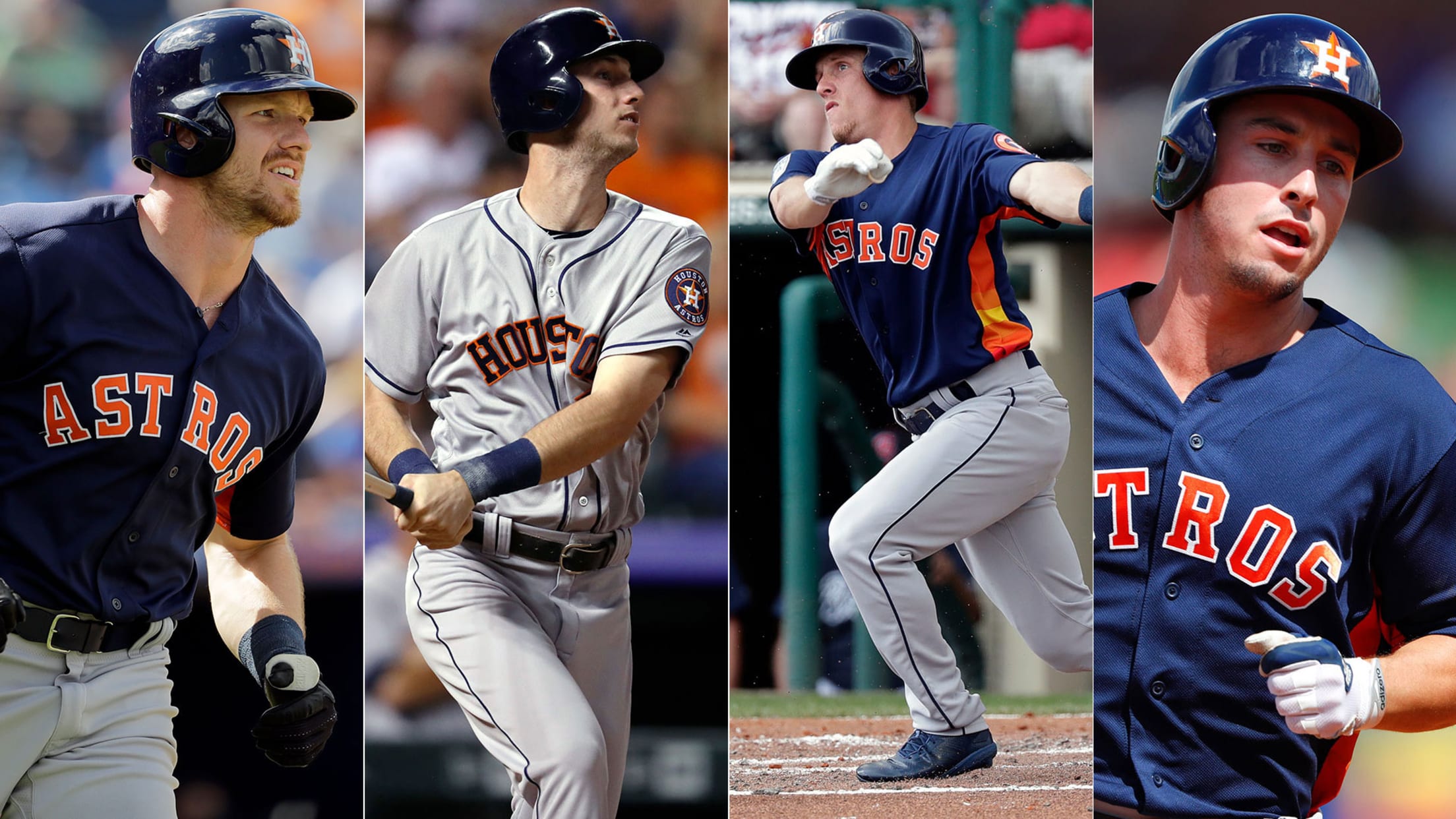 MINNEAPOLIS -- The Astros will be able to add a 26th player to their roster for this weekend's games against the Angels in Monterrey, Mexico. The teams will play on Saturday and Sunday at Estadio de Béisbol Monterrey, home of the Sultanes de Monterrey of the Mexican League. Manager AJ
MINNEAPOLIS -- The Astros will be able to add a 26th player to their roster for this weekend's games against the Angels in Monterrey, Mexico. The teams will play on Saturday and Sunday at Estadio de Béisbol Monterrey, home of the Sultanes de Monterrey of the Mexican League.
Manager AJ Hinch said Wednesday that the extra player would stay on the roster only for those two games and would be a position player, per MLB rules. Hinch also said the player would be someone on the 40-man roster, which rules out outfielder Yordan Alvarez, the team's No. 3 prospect per MLB Pipeline and No. 41 in baseball who has been destroying Triple-A pitching this year. Alvarez, 21, has a .386/.474/.916 slash line for Round Rock.
"Originally, I was really hoping to add a pitcher because we're only carrying 12, and the ideal thing would be to add the extra pitcher," Hinch said. "MLB has let us know it's against the rules. You're only allowed to add a position player, which I don't really understand why. That's the rules, and we'll play by it. We'll see."
Among the likely candidates to join the team are outfielders Derek Fisher and Astros No. 2 prospect Kyle Tucker, infielder and No. 16 prospect Myles Straw and catcher Garrett Stubbs, Houston's No. 14 prospect who has never appeared on a big league roster. All are playing for Round Rock.
"We'll look at a couple of different people and see if they can add a little bit of team speed," Hinch said. "We've looked at a third catcher, for me to be able to make some decisions in-game with our catching position. So I would say, obviously, the guys on the [40-man] roster are in best position to come up and help us. Mostly likely it would be a brief stay unless something happens, but most likely somebody that's been [in the big leagues before]. If we add a third catcher, Stubby would be on the roster and ready to go."
Versatile Diaz gets first outfield start
Aledmys Díaz made his first career start in the outfield Wednesday, getting the nod in left field in Hinch's all-right-handed lineup against Twins lefty Martin Perez. Diaz has started at six positions this year, including four starts at first base, two at shortstop, two at second base, one at third base and one at designated hitter.
Diaz has played in only three big-league games in the outfield, with St. Louis in 2017. He saw some time in left field in Spring Training this year.
"We told him that at the beginning of the season to be ready," Hinch said. "He spent a little bit of time doing just about everything. Nothing's like game-time situations. It's going to take the fly ball to left field or the ball down the line or knowing where to throw the ball, but he's done it before, and I'm confident he'll be fine."
After starting the season with two hits in his first 14 at-bats with his new team, Diaz has made some strides at the plate. He was 6-for-25 in his seven previous games entering Wednesday. He has been thrown 54.7 percent fastballs this year and is 6-for-23 with two homers against heaters, as opposed to 2-for-17 against secondary pitches.
"When you don't play a lot, it's hard to cover secondary pitches," Hinch said. "If you hit off the fastball, you have a chance because you're going to get a fastball to hit at some point during the night, and he usually doesn't miss it. I'm more impressed with his timing of mid- to upper-90s-type guys, and he's gotten some good swings at some fastballs. That's his strength. I try to line him up with some guys that have good fastballs. He usually responds and is productive, and to be a good bench player, you've got to hit something well regularly. Otherwise, it's going to be hard to produce."
Worth noting
Astros reliever Josh James, who experienced some back stiffness in his outing Tuesday, played catch on the field Wednesday and got some treatment. Hinch said he would try to not use him for at least one game.