Iwakuma has setback in simulated game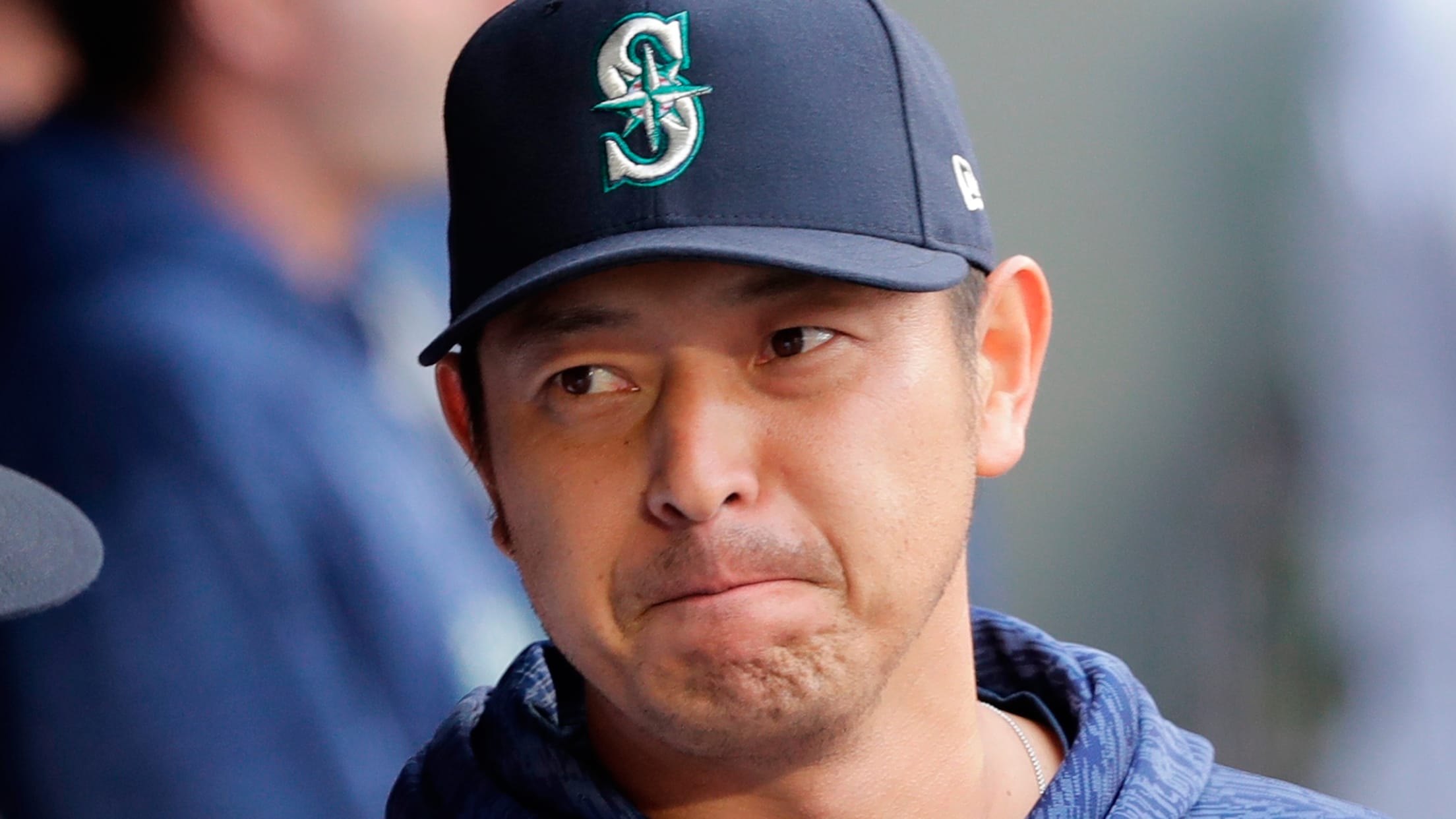 CLEVELAND -- Hisashi Iwakuma's comeback efforts have been put on hold at least temporarily, as the veteran right-hander had to shut things down about 7-8 pitches into a simulated game on Saturday at the Mariners' complex in Peoria, Ariz.The 37-year-old right-hander is attempting to return from right shoulder surgery last
CLEVELAND -- Hisashi Iwakuma's comeback efforts have been put on hold at least temporarily, as the veteran right-hander had to shut things down about 7-8 pitches into a simulated game on Saturday at the Mariners' complex in Peoria, Ariz.
The 37-year-old right-hander is attempting to return from right shoulder surgery last September and had been throwing well during Spring Training and subsequent workouts with the team in Seattle.
But manager Scott Servais said Iwakuma felt soreness in the shoulder on Saturday in what was planned to be the second of three simulated-game situations before he was sent out to begin a Minor League rehab assignment.
"I don't know how severe it is; he just didn't feel right and thought it was best to shut it down and give it a little time," Servais said. "He'll get looked at by our doctors and see where he's at. The early thoughts is it might be a little tendinitis going on in there."
Iwakuma, who was one of the better right-handed starters in the American League from 2012-16, has a career record of 63-39 with a 3.42 ERA in 150 games, including 136 starts. But he pitched in just six games last year, going 0-2 with a 4.35 ERA before being shut down with shoulder issues that eventually required surgery.
Iwakuma agreed to return to the Mariners on a Minor League contract and has worked tirelessly to put himself into position to make a midseason return, though that effort will now need to be slowed.
"He throws almost every day. That's just how he's wired," Servais said. "A lot of Japanese players are wired that way as well. They just want to get their reps in and keep it going. But we probably need to slow him down and shut it down for a couple days and let it calm down.
"Kuma is off the chart in his work ethic and how he goes about it. You're always disappointed anytime anybody has a setback. But certainly for all the time and energy and effort he's put into trying to get back, again, I think it's just a little off the path from where he wants to go, but he'll get back on it. I feel confident in that."