5 hitters who have reversed slow starts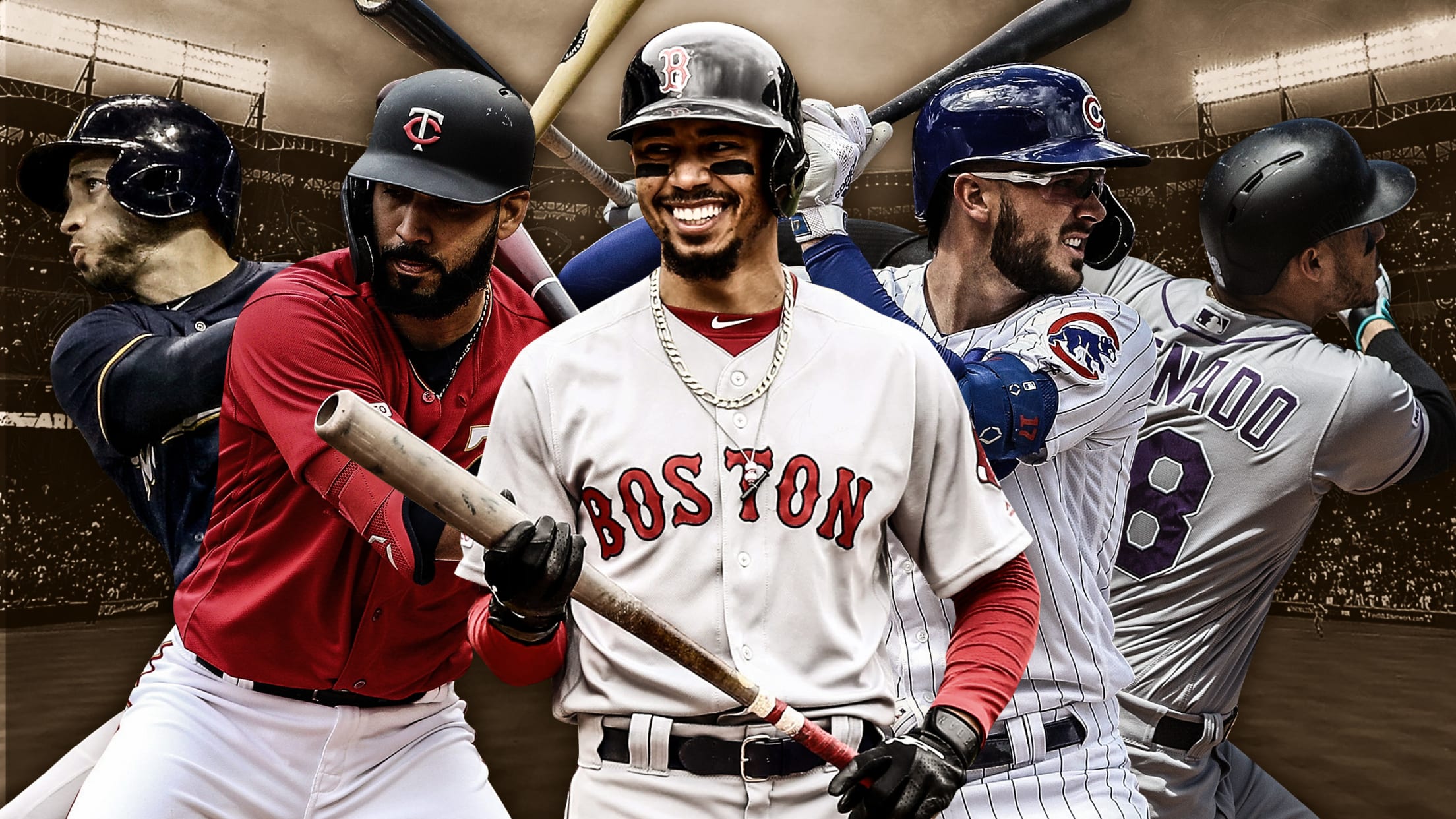 When a player begins a season on a hot streak, it's obvious. When that streak comes later, perhaps on the heels of a season-opening slump, it can get a bit lost. First impressions are hard to shake. That's the situation facing these five prominent hitters. Each started slowly, falling below
When a player begins a season on a hot streak, it's obvious. When that streak comes later, perhaps on the heels of a season-opening slump, it can get a bit lost.
First impressions are hard to shake.
That's the situation facing these five prominent hitters. Each started slowly, falling below expectations, only to find his footing in recent weeks.
Here is a look at how they have recovered.
Nolan Arenado, 3B, Rockies
Slow start (15 G): .246/.299/.311, 0 HR, 6 RBI
Fast recovery (30 G): .339/.382/.702, 11 HR, 29 RBI
Arenado has shown incredible consistency in recent seasons. Every year from 2015-18, he launched between 37 and 42 homers, slugged between .561 and .586 and posted a wRC+ between 121 and 132. So it should be no surprise that through roughly one-quarter of 2019, Arenado has 11 homers, a .573 slugging percentage and a 125 wRC+. He's doing what he always does, likely headed for a fifth straight All-Star selection.
In this case, it just took Arenado a while to find his level. Since his season-opening, 15-game homerless streak ended, the player with the most homers in the NL since 2015 is … in the top five in the NL in homers. The cure? Better contact. Through April 13, Arenado had no barrels -- a Statcast term for a batted ball with an optimal combination of exit velocity and launch angle. He has 10 since, nine of which have cleared the fence.
Mookie Betts, RF, Red Sox
Slow start (19 G): .200/.305/.371, 3 HR, 7 RBI
Fast recovery (28 G): .345/.455/.536, 4 HR, 16 RBI
In 2018, Betts pushed his OPS over the 1.000 mark in his ninth game, and it never retreated below that threshold. The AL MVP slashed .346/.438/.640 while putting together one of the best seasons in baseball history. In that context, it was always reasonable to expect something of a step back from Betts in '19, but the first few weeks were jarring. Betts went hitless in eight of his first 18 starts, a slump magnified by the Red Sox dropping to 6-13 after a two-game sweep to the Yankees from April 16-17.
Since then, the Sox look more like the Sox (19-10), climbing back over .500. And perhaps not coincidentally, Betts looks more like Betts. While he still hasn't quite channeled his 2018 power -- Betts has homered once in May -- he is once again an on-base machine, reaching safely multiple times in 21 of his past 28 games. Betts' OBP for the season has climbed near .400, putting him among the AL leaders.
Ryan Braun, LF, Brewers
Slow start (29 G): .194/.248/.378, 5 HR, 16 RBI
Fast recovery (16 G): .418/.492/.673, 4 HR, 14 RBI
Braun has been a highly productive hitter for more than a decade, but his wRC+ dropped from 134 to 110 to 105 over the previous three seasons. His 2018 mark was barely above league average (100), and Braun turned 35 shortly after the season. But after an April that intensified questions about the state of Braun's bat, he's been one of baseball's hottest hitters in May, right up there with George Springer and Josh Bell.
Despite his age, Braun still can crush the ball. And seven of his top 10 exit velocities this season have come in May, while more than a quarter of his batted balls have been hit at 105-plus mph this month, up from about 17 percent in March/April. Braun's resurgence has been important for the Brewers, whose right-handed batters collectively slashed .221/.285/.382 through April.
Kris Bryant, 3B, Cubs
Slow start (16 G): .219/.324/.344, 1 HR, 6 RBI
Fast recovery (29 G): .308/.444/.682, 10 HR, 26 RBI
Bryant's first couple of weeks were more concerning because they followed a disappointing 2018 that featured two stints on the injured list with a left shoulder injury and a sub-.400 slugging percentage after mid-May. He also wasn't exactly crushing the ball, with just a 30.4 percent hard-hit rate through those first 16 contests, according to Statcast.
But the Bryant who won the National League Rookie of the Year Award in 2015 and the NL MVP Award in '16 has re-emerged of late. He slammed 10 homers between April 26-May 17, capped by a 4-for-6 performance at Washington in which he went deep in the seventh, eighth and ninth innings. Maybe he's finally, fully healthy. Maybe his new bat deserves credit. Either way, Bryant's rebound has been huge for the Cubs, who are 23-9 since a 5-9 start and lead the NL Central.
Marwin Gonzalez, 3B/OF, Twins
Slow start (20 G): .159/.227/.217, 1 HR, 4 RBI
Fast recovery (20 G): .342/.419/.553, 4 HR, 12 RBI
Gonzalez signed a two-year, $21 million deal in late February, bringing his defensive versatility and solid bat to Minnesota. While he mostly played third base until Miguel Sano returned from the injured list last week, Gonzalez already has started games at all four corner spots for a first-place Twins club. The switch-hitter's bat lagged behind, though. Coming off a strong second half in 2018, Gonzalez started 4-for-30 and then 11-for-69 with the Twins, and his wRC+ of 35 through the end of April was fifth-lowest of all qualified MLB hitters.
But if Twins fans were questioning their team's investment at that point, they since have gotten a glimpse of the Gonzalez who attracted some down-ballot MVP consideration for the 2017 Astros. Gonzalez, who led the Majors with a 54.3 percent hard-hit rate last August and September, is again near the top of the leaderboard for May, contributing to one of MLB's most productive offenses. In three games since moving up to third in the lineup, Gonzalez has collected seven hits, including a two-run homer and an RBI double on Tuesday night.