How Bedrosian's father influenced him early
Upton to rejoin Angels in Toronto; Cahill throws bullpen session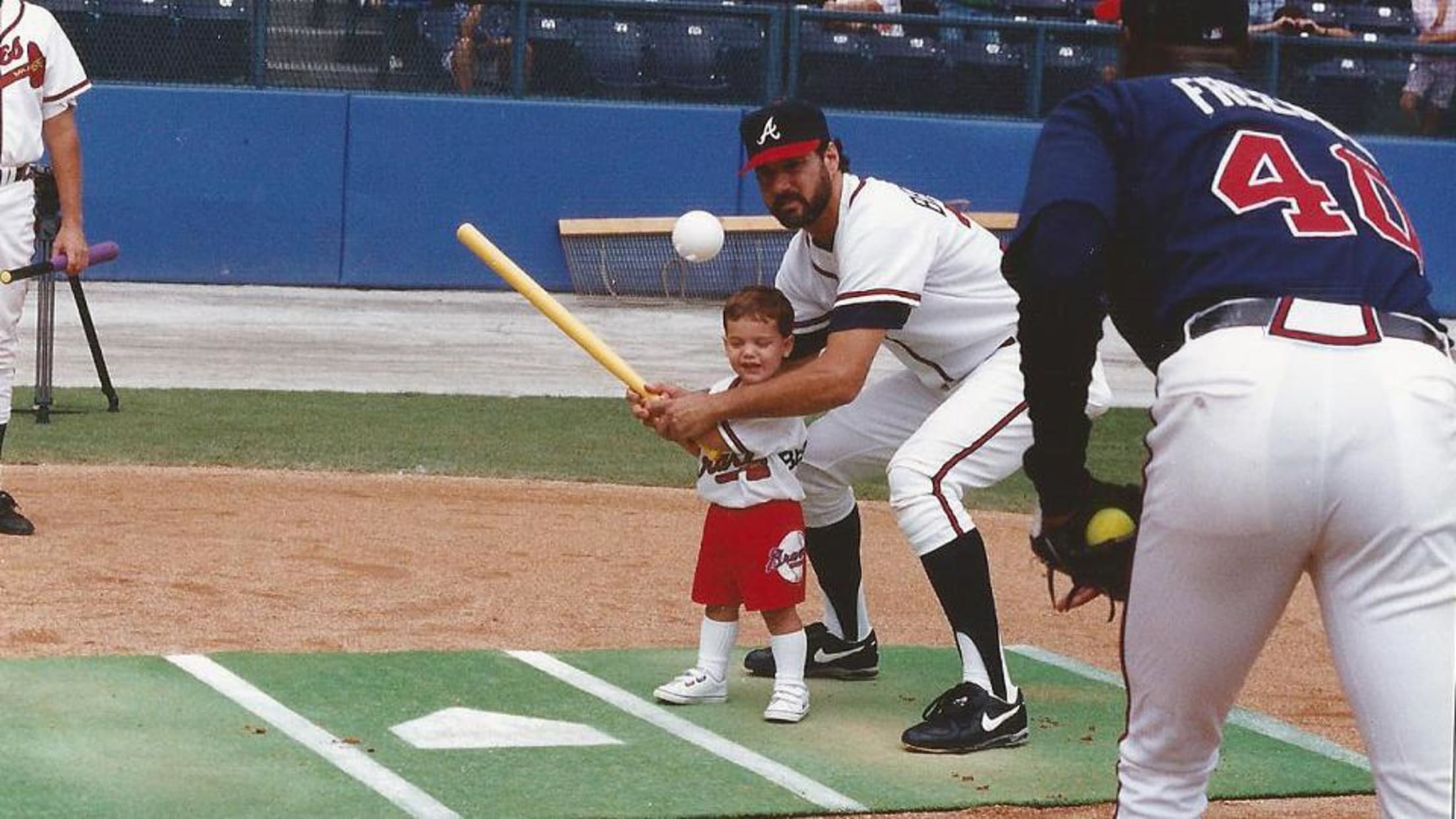 ST. PETERSBURG -- For many children, the thrill of having a Major League father lay in clubhouse visits, on-field BP and playing catch in the outfield. Angels reliever Cam Bedrosian was even more fortunate: His dad was at home. "He was getting toward the end of his career, and he
ST. PETERSBURG -- For many children, the thrill of having a Major League father lay in clubhouse visits, on-field BP and playing catch in the outfield. Angels reliever Cam Bedrosian was even more fortunate: His dad was at home.
"He was getting toward the end of his career, and he knew he wanted to teach his sons," said Bedrosian, whose father, 1979 Cy Young Award-winning closer Steve Bedrosian, retired when Cam was 4 years old. "He was able to coach my oldest brother a little bit, but I was the one that benefited the most of course, because I had him from when I was just little -- I want to say 7 or 8 years old.
"He was coaching my teams all the way through high school. I was definitely fortunate."
The bonuses of being able to pick a Major Leaguer's brain 24/7 during Cam's formative years are obvious in the midst of his sixth season with the Angels. The 27-year-old has a 2.41 ERA during his first 33 appearances, 27 of which have been scoreless.
Cam's father is no longer coaching his team, but he's still never far away; even closer in the offseason.
"He knows me better than anyone else, so he's always watching me on TV and sending me little things," Cam said. "And we still play long toss and stuff [in the offseason]. He loves it; he can't wait every season to get back and get throwing."
During Father's Day games, for the fourth consecutive year, players wore specially designed New Era caps to raise awareness and funds for the fight against prostate cancer. Players also had the option to wear Stance multi-pattern blue-dyed socks. MLB will again donate 100% of its royalties from the sales of specialty caps and apparel emblazoned with the symbolic blue ribbon -- a minimum $300,000 collective donation -- to the Prostate Cancer Foundation and Stand Up To Cancer.
This effort also includes the annual Prostate Cancer Foundation "Home Run Challenge," which has given fans the chance to make a one-time monetary donation or pledge for every home run hit by their favorite MLB Clubs during the time period of Saturday, June 1st through Father's Day, Sunday, June 16th, all the while tracking where their team stacks up in a "Team vs. Team" competition. Every dollar donated through the Home Run Challenge goes to PCF to fund critical research to defeat prostate cancer. As of June 13th, more than $1.26 million has been pledged via the Home Run Challenge in 2019. Since inception, the Home Run Challenge has raised more than $51 million for PCF, the world's leading philanthropic organization funding and accelerating prostate cancer research.
Founded in 1993, Prostate Cancer Foundation has funded nearly $800 million of cutting-edge research by 2,200 scientists at 220 leading cancer centers in 22 countries around the world. Because of PCF's commitment to ending death and suffering from prostate cancer, the death rate is down more than 52% and 1.5 million men are alive today as a result. PCF research now impacts 67 forms of human cancer by focusing on immunotherapy, the microbiome, and food as medicine. Learn more at pcf.org.
Walking wounded
• Angels manager Brad Ausmus confirmed Sunday that Justin Upton (turf toe, left foot) will rejoin the team on the next leg of the road trip in Toronto.
• Trevor Cahill (right elbow soreness) threw a 20-pitch bullpen session prior to Sunday's finale and has another side session scheduled for Tuesday. Ausmus said because Cahill hasn't been out very long, it's not definite that he'll need a Minor League rehab assignment.