Inbox: How does Mercado's arrival affect Tribe?
Indians beat reporter Mandy Bell answers fans' questions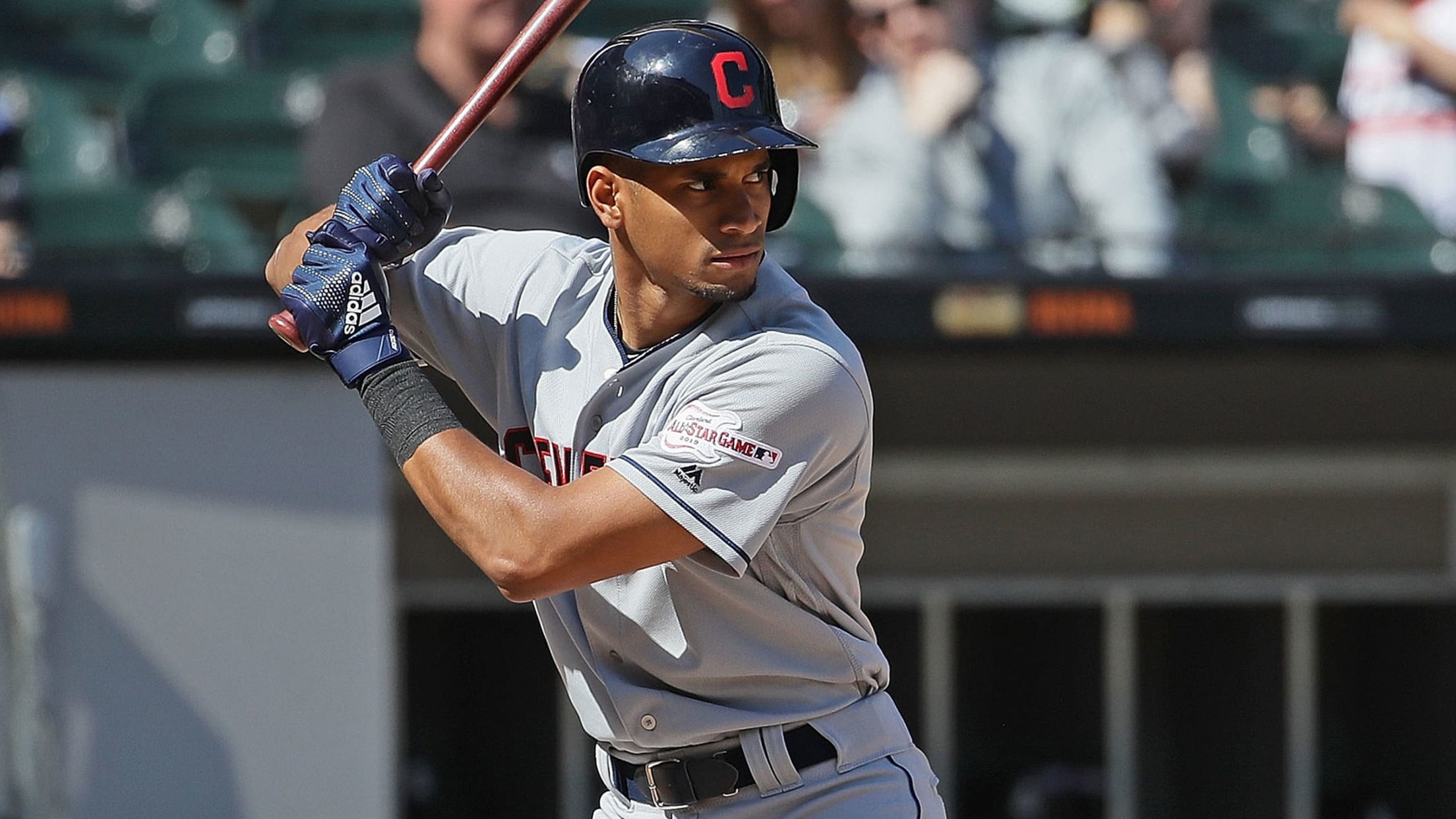 CLEVELAND -- After weeks of asking when outfield prospect Oscar Mercado would get his chance at the big league level, he's finally here. Now what? Let's take a look at what other questions surround the Tribe now that Mercado is in Cleveland.
CLEVELAND -- After weeks of asking when outfield prospect Oscar Mercado would get his chance at the big league level, he's finally here. Now what? Let's take a look at what other questions surround the Tribe now that Mercado is in Cleveland.
Clevinger activated before All-Star Break?

— 🥡🍱 (@The_Ed27) May 15, 2019
Absolutely. When Mike Clevinger was first put on the injured list April 8, the Indians thought that he wouldn't be able to touch a baseball for six to eight weeks. He's quickly proven them wrong. Not only has he picked up a ball, he threw his first bullpen session Tuesday in Chicago, just five weeks later. Indians manager Terry Francona said the team wanted to limit him to 20 pitches since he's just starting to work his way back, but Clevinger is expected to throw another bullpen by the end of the week.
"Trying to harness him a little bit, which is not the easiest thing to do because he only has one speed," Francona said. "But no, he's doing terrific."
With Corey Kluber in a cast, the Indians need Clevinger's arm back in the starting rotation, and it looks like he'll be ready to go on June 7, the first day he's eligible to be activated, barring any setbacks.
#IndiansInbox If Mercado plays as well in his call-up as he did in spring training, does he still get optioned back to Columbus when Naquin is healthy?

— Jeremy Zura (@jzura74) May 14, 2019
This one is tricky. If Mercado plays well, it's hard to imagine a scenario in which the Indians would get rid of a decent bat in a time where their offense is struggling. But the coaching staff's message to the 24-year-old outfielder was very clear, stating that this could very well be a quick trip up to the big leagues. If he gets hot in the limited time he has and contributes to a handful of wins, the best guess is that he'll stick around, but that will require him having good enough numbers to convince the team that he deserves a spot on the roster.
How long does Carlos Gonzales stay with this team?

— jeff krueger (@baldmeatman) May 15, 2019
This largely depends on Mercado. If Mercado heats up in the next few games, Carlos Gonzalez could be released to make room for Tyler Naquin (left calf strain) to return to the lineup. If not, Mercado will be optioned back to Triple-A and Gonzalez will have a little more time to get his bat going.
Is there any update on Zimmer? #IndiansInbox

— Grasshopper84 (@mattgrishaber) May 15, 2019
Bradley Zimmer is still in Goodyear, Ariz., but is now back in the batting cages after suffering a month-long setback. When he was throwing to home plate from the outfield March 23, he strained a muscle in his side. As of last week, Francona said Zimmer had yet to face live hitting, which would be the last box to check before starting a Minor League rehab assignment.
When Karinchak returns from the IL soon, does he get a chance in the Indians bullpen?

— Browns22 (@browns2211) May 14, 2019
The Indians will likely wait to see how James Karinchak pitches after the down time he must go through with his hamstring strain. If his numbers are as impressive as they were pre-injury (0.00 ERA in 13 innings), Karinchak will definitely get his shot at the big league level sooner rather than later.
How are minor league starters Adam Plutko & Triston McKenzie progressing with their injuries? Will either one of them be able to come up to help the Indians fill the void in the rotation with Corey Kluber out for the foreseeable future?
Andy Mees, Sandusky #IndiansInbox

— Andy Mees (@AndyMees216) May 14, 2019
Adam Plutko, who had been dealing with a right forearm strain, is back with Triple-A Columbus and has made two starts for the Clippers. He had a rough first outing, but bounced back with a strong performance Sunday, allowing one run on two hits through five innings. He was pulled after 67 pitches as he continues to build his arm back up. The Indians are able to stay on a four-man rotation through the weekend, but will need to bring in another arm next week. He'll definitely be a candidate.
Triston McKenzie, the Indians' No. 1 prospect per MLB Pipeline, is still in Goodyear, working his way back from an upper back strain. He posted videos to Instagram on May 7 that show him throwing and beginning his workouts. He'll definitely be back in the Minors at some point this season, but don't count on him to fill in for Kluber just yet.
Now that Mercado had been called up, when should we expect Bobby Bradley?

— Joe Symanski (@syze51) May 14, 2019
Bobby Bradley's numbers are getting harder and harder to ignore. Entering Wednesday, the Indians' No. 6 prospect was hitting .296 with seven home runs, 21 RBIs and a .922 OPS. But in 125 at-bats, he's struck out 46 times. On the Tribe's big league roster, only Leonys Martin has more K's, with 50 in 140 at-bats. But in a season when the Indians desperately need a power bat (and a .300 hitter), Bradley's name will start popping up more and more as the days go by. Will it be tomorrow? No. But if the offensive struggles continue, he could get the call soon.