How the Phillies rehab injured players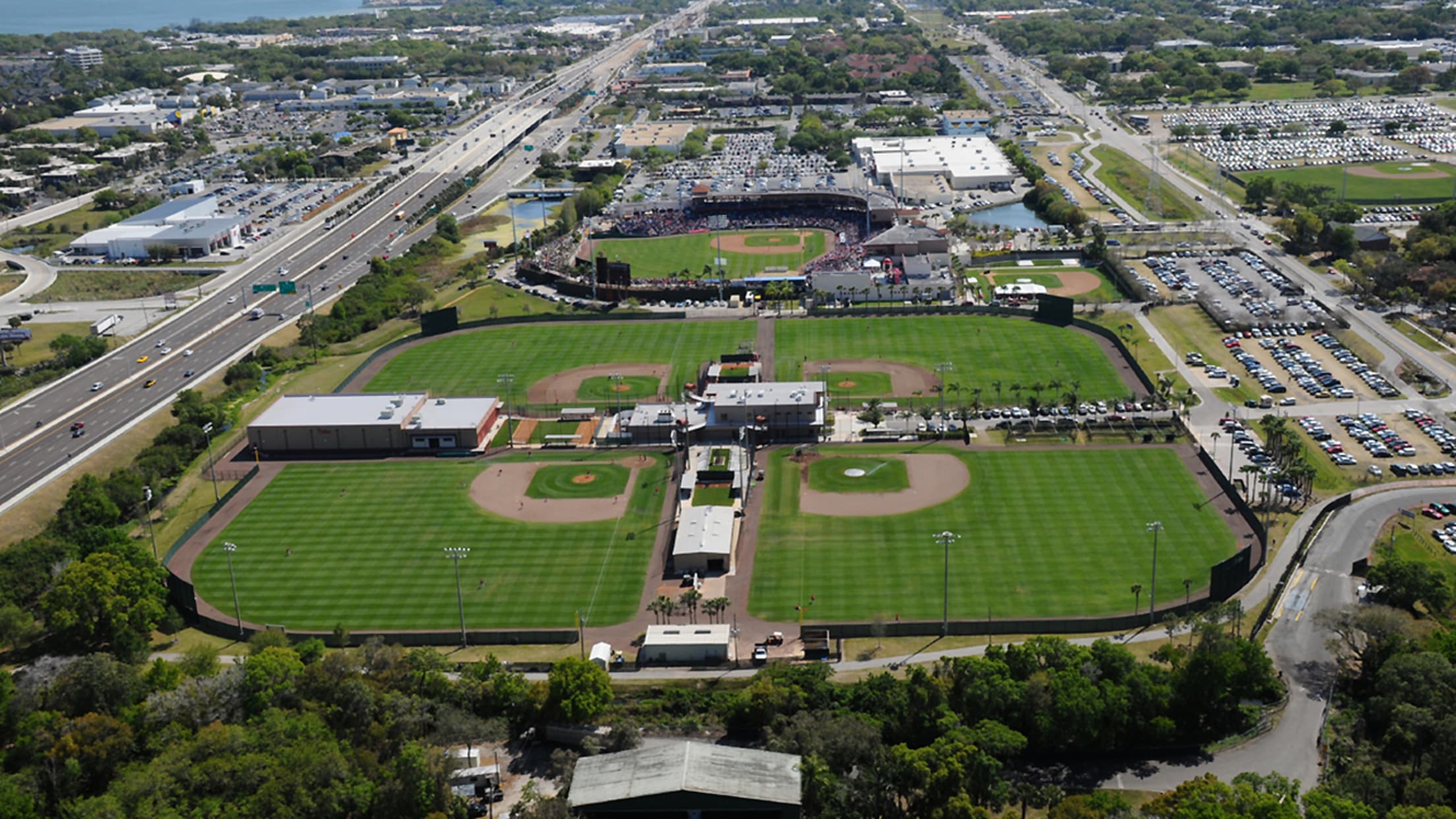 Here is another behind-the-scenes story from my newest book published this April, "The Fightin' Phillies."Breakfast at Lenny's, lunch at Frenchy's, pina coladas and fabulous sunsets while dining on the deck at the Palm Pavilion. That's the life of an injured Phillies player on a rehabilitation assignment in Clearwater, Fla.Not exactly.The
Here is another behind-the-scenes story from my newest book published this April, "The Fightin' Phillies."
Breakfast at Lenny's, lunch at Frenchy's, pina coladas and fabulous sunsets while dining on the deck at the Palm Pavilion. That's the life of an injured Phillies player on a rehabilitation assignment in Clearwater, Fla.
Not exactly.
The rehab program is six days a week, 11 months a year at the Carpenter Complex. Minor League athletic training and rehabilitation coordinator Joe Rauch oversees the program. Working very closely with Rauch is Minor League strength and conditioning coordinator Jason Meredith and an intern.
"Each player has a specific plan and timeline in place for their recovery and rehabilitation. Treatment is daily and each is constantly monitored by the whole sports medicine team," said Rauch. "We work hand in hand with each injured player. Sometimes it includes texting each other after hours with changes in the next day's program. The ultimate goal is to get our injured players back on the field. The responsibility of keeping them healthy rests with the athletic trainers and conditioning coaches at each level. It's a total team effort from top to bottom."
Rauch and the staff generally arrive as early as 5:30 a.m. and won't call it a day until late in the afternoon. They are stationed in the 20,700-square foot red building (left of the Carpenter Complex clubhouse) that houses a huge weight room (7,200 square feet), six batting cages and pitching mounds (13,500 sq. ft.) and an athletic trainer's room large enough to accommodate three work stations. Rauch's office has views of the athletic trainer's room, weight room and Mike Schmidt Field. There's also a three-laptop work station for players to view video coaching. Injured players begin arriving at 6:30 a.m. and can depart after five innings of a Gulf Coast League home game or about 3 in the afternoon.
Injured players are housed in two different hotels with the exception of players on the Triple-A or Major League roster. They are permitted to live elsewhere. Players from the area are allowed to live at home.
Dr. Michael Ciccotti (director, medical services) and head athletic trainer Scott Sheridan map out a rehab program for each injured Major League player. Rauch designs programs for the Minor League players. He files a report daily to numerous people in the organization, including all the athletic trainers and conditioning coaches.
"Everybody needs to know the status of each individual player in rehab, including a new injury or illness," Rauch said.
Rauch provides each player with a printed workout schedule one week at a time: conditioning, therapy and baseball activities. The players share the responsibility of staying on point. After three to four weeks, adjustments in the schedule are made to break up the monotony.
At the start of the 2015 season for the Phillies and four Minor League teams, 18 players were in the program.
"The number constantly changes," Rauch said, smiling. "We're better off as an organization if we're not busy."
Injured players on the 15-day disabled list in the Majors or 7-day DL in the Minors generally remain with their respective clubs. Those needing long-term rehab are sent to Clearwater. Most common injuries that require rehab include shoulders and elbows, muscle pulls plus sprains, oblique injuries and hamstrings.
Three of the injured pitchers are rehabbing from Tommy John surgery. Following surgery, the player will return to his home until the stitches are removed. Clearwater is next. They'll be in the program for about a year. Other rehabbing players may also be post-op from a surgery of some kind.
Normally, a shoulder-elbow program for a pitcher will include conditioning, therapy and baseball activity that begins with playing catch. Over time, it progresses to long toss, longer tossing, throwing off the mound, throwing batting practice, simulated innings, simulated games and pitching in a game. The game action often starts with the Gulf Coast League and progresses to other levels.
Position players generally start with conditioning and therapy. Their baseball activity is also a progressive program -- routine fielding drills which increase in difficulty, dry swinging a bat, hitting off a tee, hitting against a coach, batting practice, game activity as a designated hitter and full game action.
Pitchers' programs are lengthier in that they cannot throw every day. Position players can progress more quickly, but caution is required. Rushing an injured player can create a more serious injury. Time off the playing field is detrimental to the player and organization.
Players are required to wear blue shorts and a plain red or gray T-shirt (name on back in white letters) while at the complex. Caps are red with a blue bill. Sneakers are a must in the weight room; spikes required for on-field activities. That's their uniform until they are back playing games at which time they return to a full baseball uniform. Lunch is served in the Carpenter Complex clubhouse along with the players in the Gulf Coast League and staff. Players are on their own for dinner.
Baseball is like any sport. Injuries occur. Whether you are Chace Numata or Chase Utley, rehabbing in Clearwater is a vital phase of the organization. Rehabbing players have the finest physical facilities and staff in the game. First class all the way.
Larry Shenk is in charge of alumni relations and team historian for the Phillies.