Pence's first workouts delayed by sore shoulder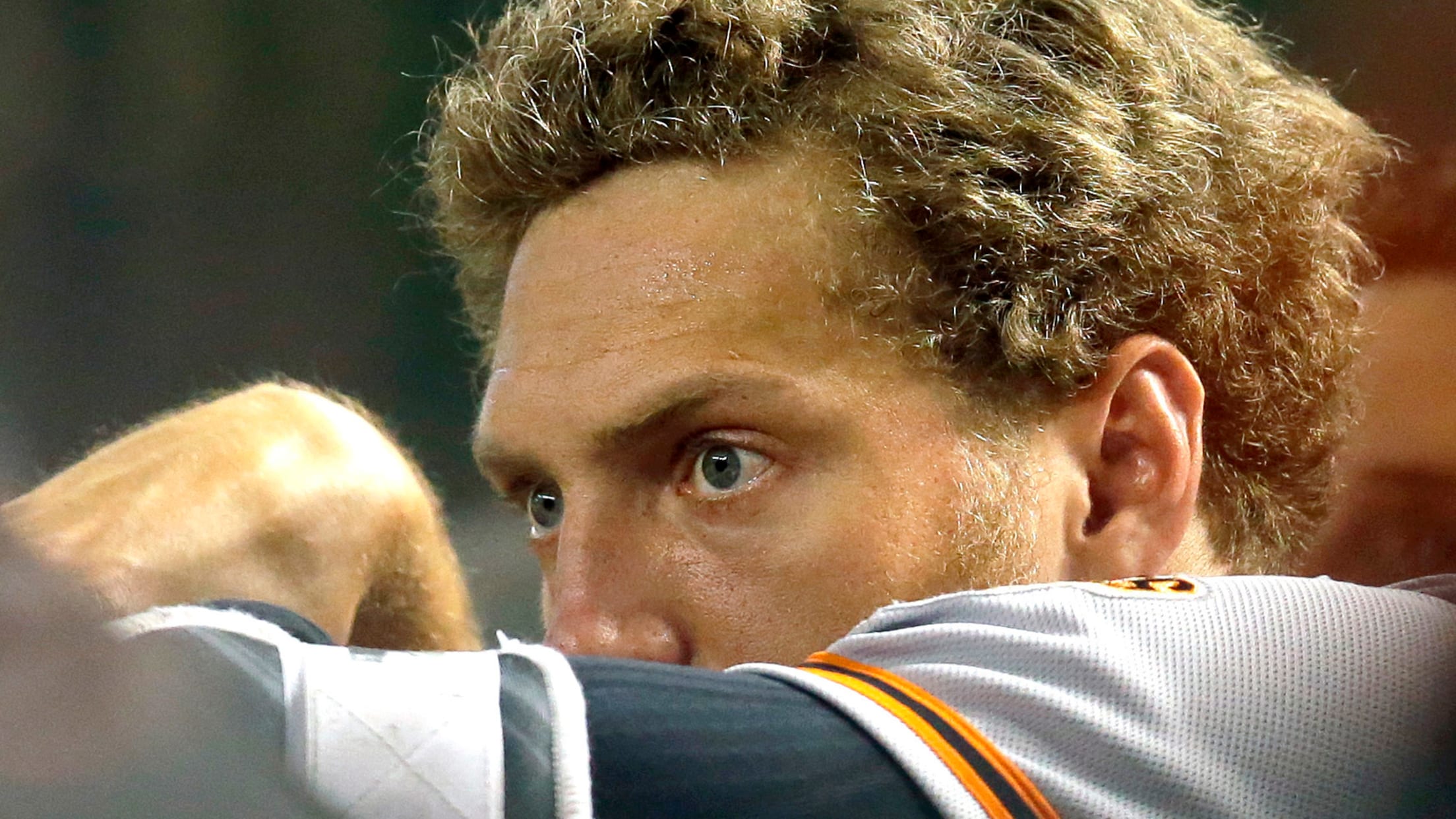 SURPRISE, Ariz. -- Outfielder Hunter Pence did not participate in the Rangers' first full-squad workout Monday because of a sore right shoulder. The Rangers do not believe it is serious but are going to give Pence some time off."It shouldn't be a big deal," Rangers assistant general manager Shiraz Rehman
SURPRISE, Ariz. -- Outfielder Hunter Pence did not participate in the Rangers' first full-squad workout Monday because of a sore right shoulder. The Rangers do not believe it is serious but are going to give Pence some time off.
"It shouldn't be a big deal," Rangers assistant general manager Shiraz Rehman said. "It's just a sore shoulder. He'll take today off, maybe a couple of days and then we'll have a better idea."
:: Spring Training coverage presented by Camping World ::
Pence said he injured the shoulder on his next-to-last workout back in Texas before leaving for Spring Training.
"It's just a little discomfort," Pence said. "Hopefully a few days and I will get right back at it. It's unfortunate timing, but we have to get it right."
Pence is in camp on a Minor League contract and is trying to win a spot as the club's fourth outfielder. He played in just 97 games for the Giants in 2018 while missing six weeks in the first half of the season with a sprained right thumb.
Infielder Chase d'Arnaud, who is also in camp on a Minor League contract, is dealing with a strained left oblique muscle. Rehman said he could be down 10-14 days. D'Arnaud told the Rangers he may have injured the muscle by overdoing his offseason workouts.