Pence, wife to receive WWFC Inspiration Award
Philanthropy honor to be presented at Holiday Heroes event at AT&T Park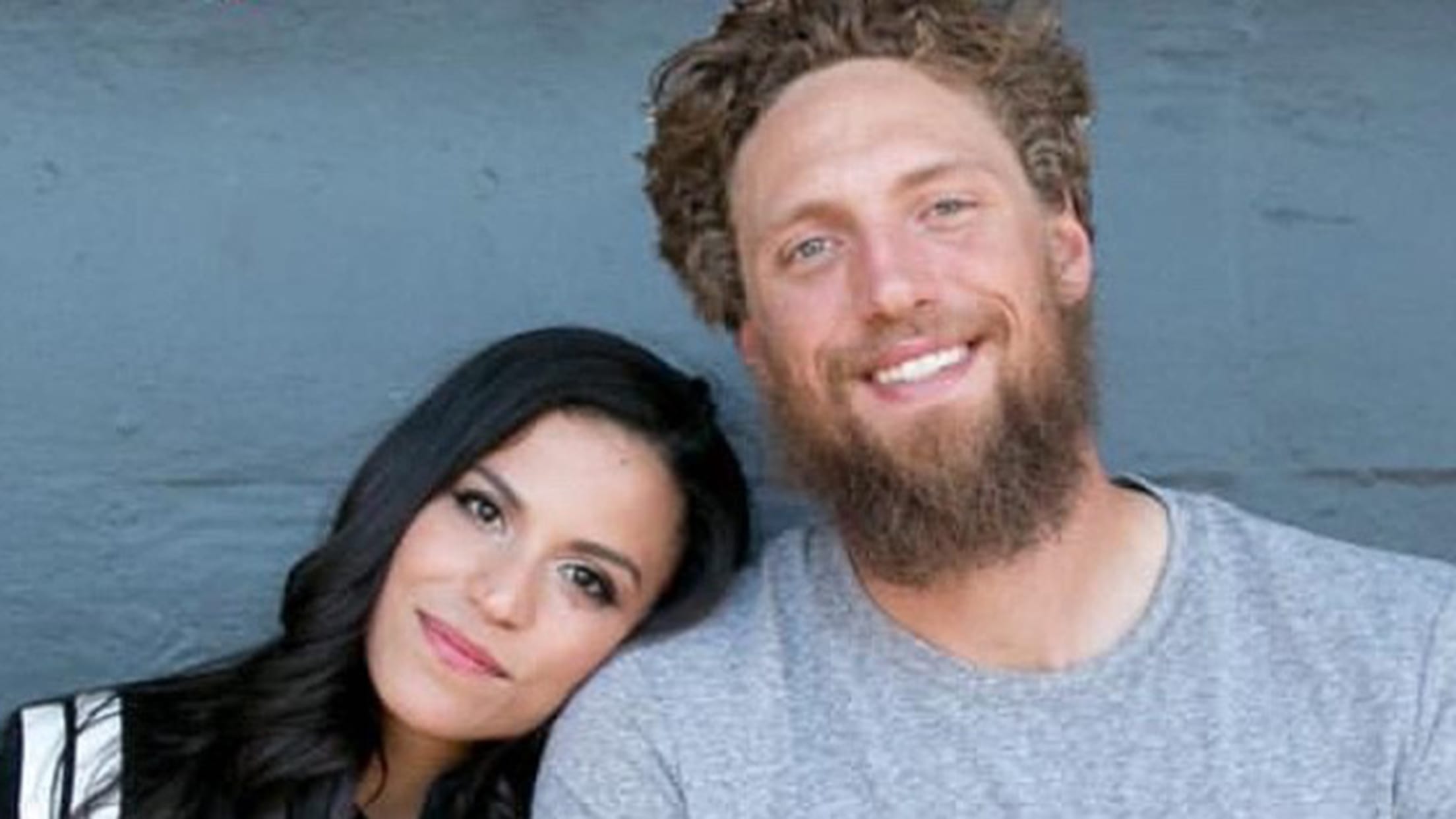 SAN FRANCISCO -- The season of giving and gratitude that begins with Thanksgiving will be highlighted Dec. 4, when the Wender Weis Foundation for Children (WWFC) will take over AT&T Park for its ninth annual Holiday Heroes party for underserved children and their families.Hunter Pence, who became one of the
SAN FRANCISCO -- The season of giving and gratitude that begins with Thanksgiving will be highlighted Dec. 4, when the Wender Weis Foundation for Children (WWFC) will take over AT&T Park for its ninth annual Holiday Heroes party for underserved children and their families.
Hunter Pence, who became one of the San Francisco Bay Area's most popular athletes during his 2012-18 tenure in the Giants' outfield, will be on hand with his wife, Alexis, to receive WWFC's Inspiration Award. The honor is bestowed upon an athlete who has used his or her sports platform to offer philanthropic support to Bay Area youngsters.
The Pences have been heavily involved in the No Kid Hungry Foundation, their efforts including designing a spatula that's being sold at a local Williams-Sonoma store to benefit the foundation.
"Alexis and I have felt truly fortunate for the opportunity to give back to youth in the Bay Area," said Pence, who's a free agent. "Holiday Heroes is an amazing event, and we're excited for all the children who will benefit from it."
Holiday Heroes sends a huge thank you to EACH Foundation for making the lives of underserved kids in the Bay Area a little brighter this holiday season! EACH Foundation creates positive impact through genuine volunteerism in the San Francisco Bay Area and beyond.#eachfoundation pic.twitter.com/MMiJ6zWuek

— WWFC (@WenderWeis) November 17, 2018
Previous Inspiration Award recipients were Barry Bonds (2017), Jonny Moseley and Natalie Coughlin ('16), Kristi Yamaguchi and Bret Hedican ('15), Brandi Chastain and Brent Jones ('14) and Jennifer and Joe Montana ('13).
Jean Armstrong, vice president of brand marketing at Williams-Sonoma, will be honored with WWFC's inaugural Community Philanthropy Award to recognize her ongoing commitment to children in need, especially those faced with hunger.
Since 1994, WWFC has focused on improving the lives of underserved children in the Bay Area by supporting programs that boost self-esteem and foster self-confidence through sports, health and education.
According to WWFC founder Amy Wender-Hoch, Holiday Heroes has helped the organization donate $2 million to non-profits.
"We create experiences that provide hope, direction and the ability to dream big," Wender-Hoch said.
More than 400 underserved children are expected to participate in the fun at this year's Holiday Heroes party. Activities will include arts and crafts, making stuffed bear toys, face painting, cookie decorating, a teen lounge for kids ages 11-17, creating photo trading cards and playing arcade games. Guests will have special access to the Giants' batting tunnels and dugout, and the opportunity to run the bases. Giants broadcaster Amy Gutierrez will add to the festivities by hosting story time.
Have you ever toasted s'mores on the field at AT&T Park? Or batted in the SF Giants practice cages? If not, Holiday Heroes is your chance! Grab tickets to our VIP reception for access to the field, dugout and clubhouse!#wwfc #holidayheroes #attpark #atriskkids #inspirekids pic.twitter.com/ZzxdQ8Tv7J

— WWFC (@WenderWeis) October 12, 2018
Adults in attendance can bid for trips and sports memorabilia via silent auction throughout the night.
VIP ticket-holders will receive early entry into the ballpark and have first access to the on-field activities, including the batting tunnels and dugout, making s'mores and enjoying appetizers and beverages. VIP festivities will begin at 4:30 p.m. PT, with general admission gates opening at 5:30 p.m. Ticket packages to Holiday Heroes range from $300-$850, with sponsorships starting at $2,500, and are available at wenderweis.org or by calling (650) 325-5302.
Proceeds from this year's Holiday Heroes will benefit Family House Inc., Giants Community Fund, No Kid Hungry, UCSF Benioff Children's Hospital, Warriors Community Foundation, 49ers Foundation, Team IMPACT and Generation Alive.